Andie & Ben's Charleston, SC wedding was so intimate and sweet. There was only their closest family and friends surrounding them to witness their love in a field at the James Island County Park. It seriously made me teary-eyed. I met Ben while vacationing on Kiawah Island. He was our "friendly neighborhood umbrella guy" as he calls himself. When I found out he got engaged last summer, I ran down the beach to congratulate him. To my surprise, he asked me if I would be interested in shooting his wedding! I was floored. Of course I would love that! He then proceeded to tell me their theme was "barefoot & colorful" and from that moment, I just knew I was meant to photograph it.
Meeting Andie was like a breath of fresh air. She was special from the start making me feel like I had known her forever. I just knew we were going to be good friends. When I saw her again at the house they rented on Folly Beach for getting ready photos, I had the same feeling which made me even more excited about photographing their wedding that day.
Not only was their wedding magical, but their love is so evident it makes you feel warm inside. Their family and friends could not have been more kind to me, making me feel like a guest instead of a vendor. I am really grateful for all the sweet people I was able to meet in such a short time.
Andie and Ben, thank you for having me as part of your special day. Everything was perfect and such a true reflection of your personalities. I love the little lanterns in the trees, chalk board signs, sweetgrass flowers, walking around Charleston for portraits, and my favorite part, the BBQ from Sticky Fingers…yum!! I wish you nothing but love, health and happiness and I cannot wait to see what the future holds for you.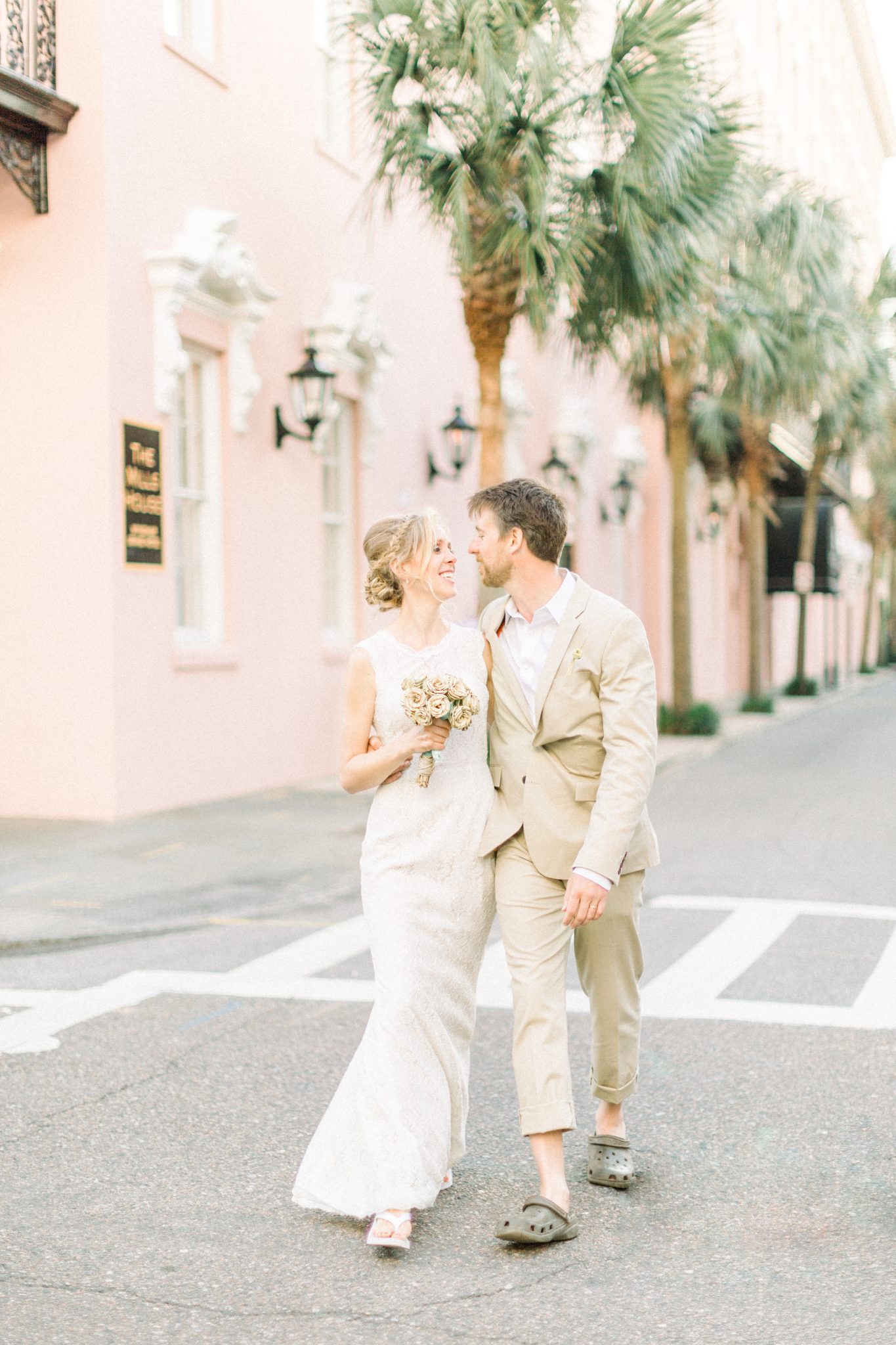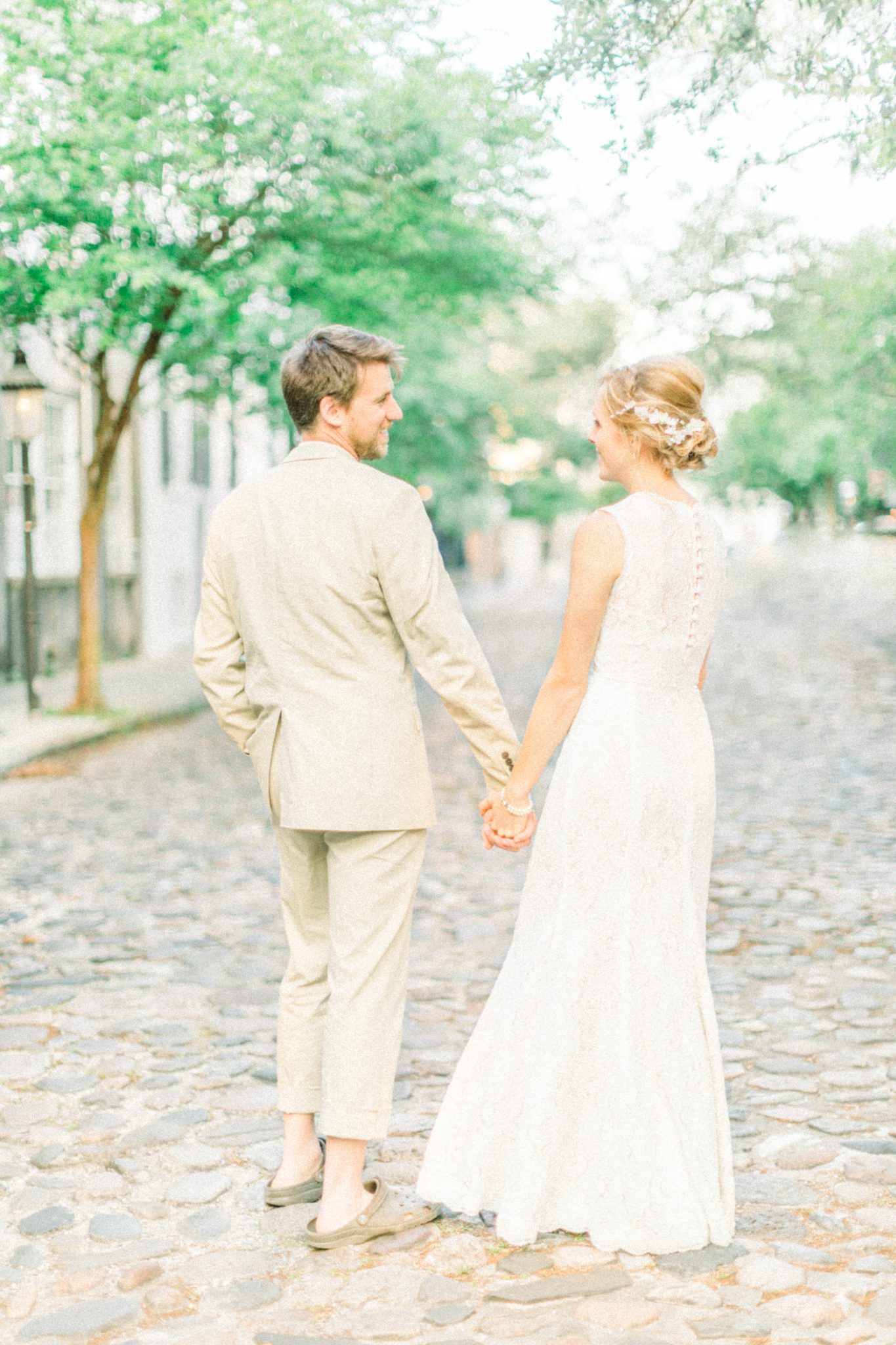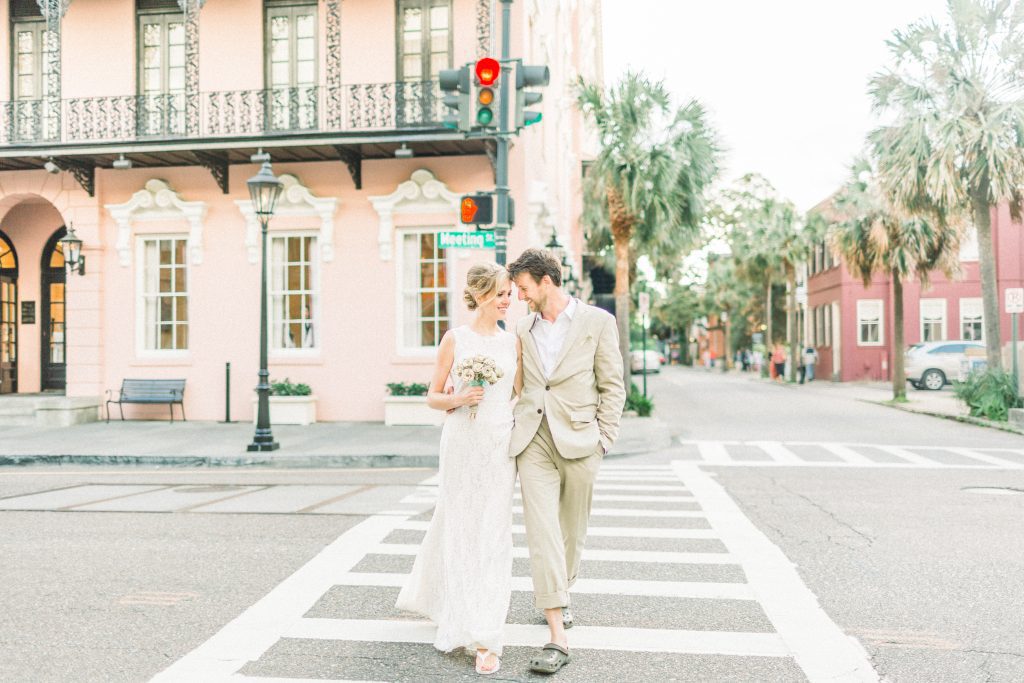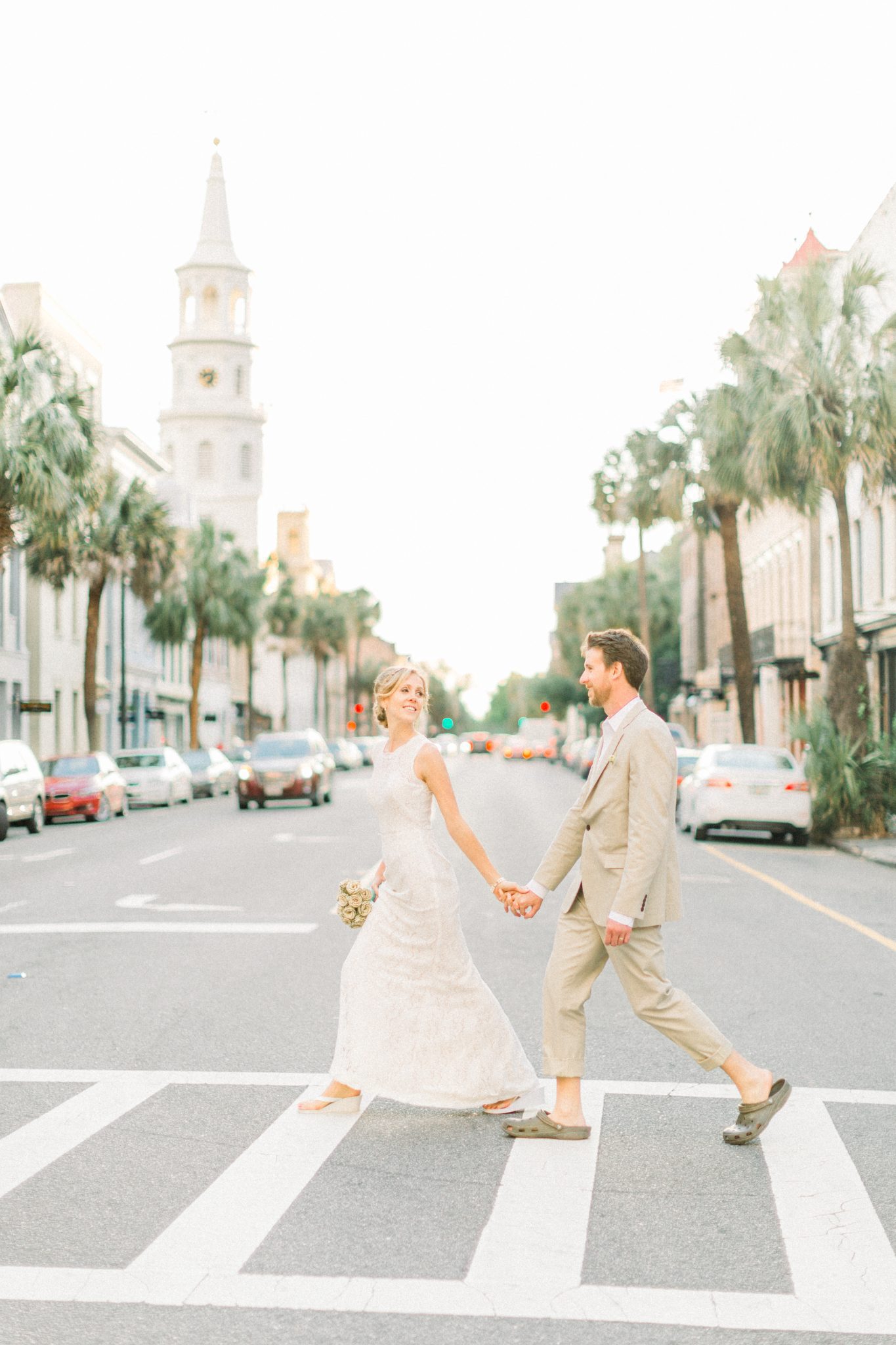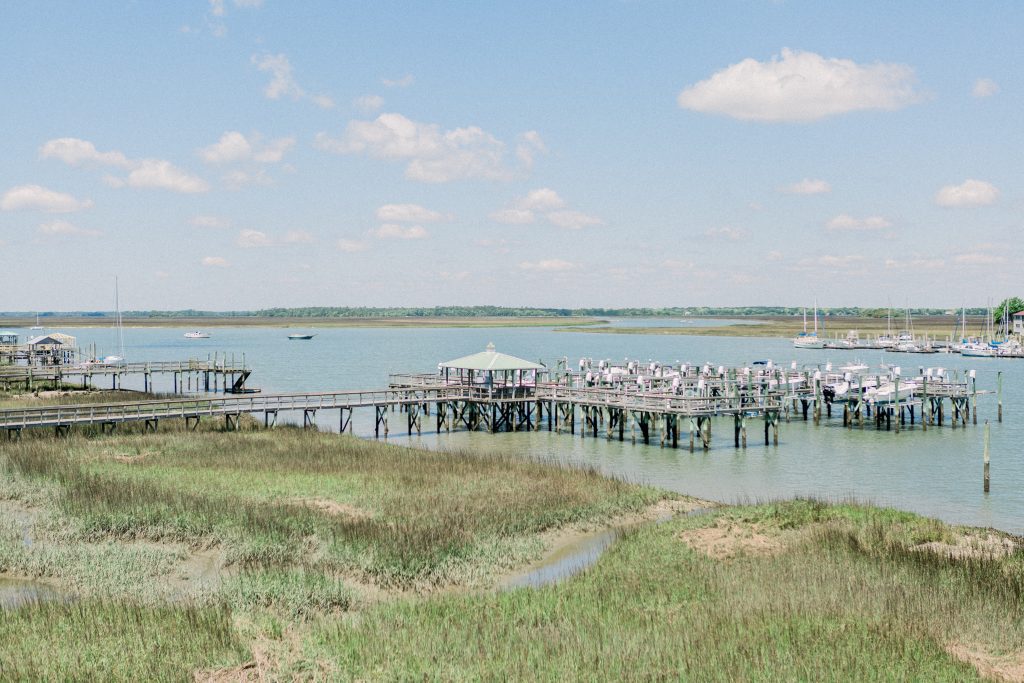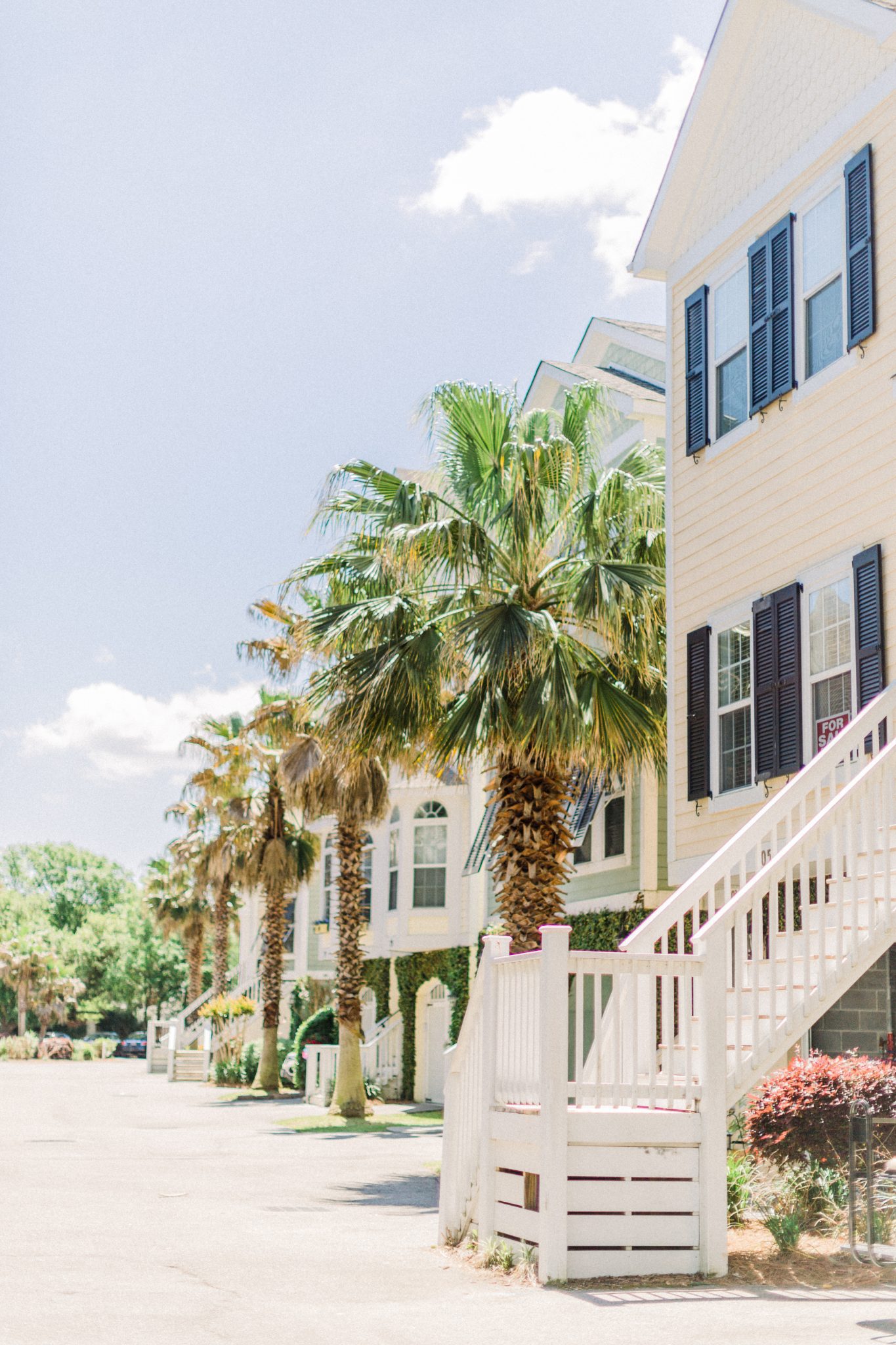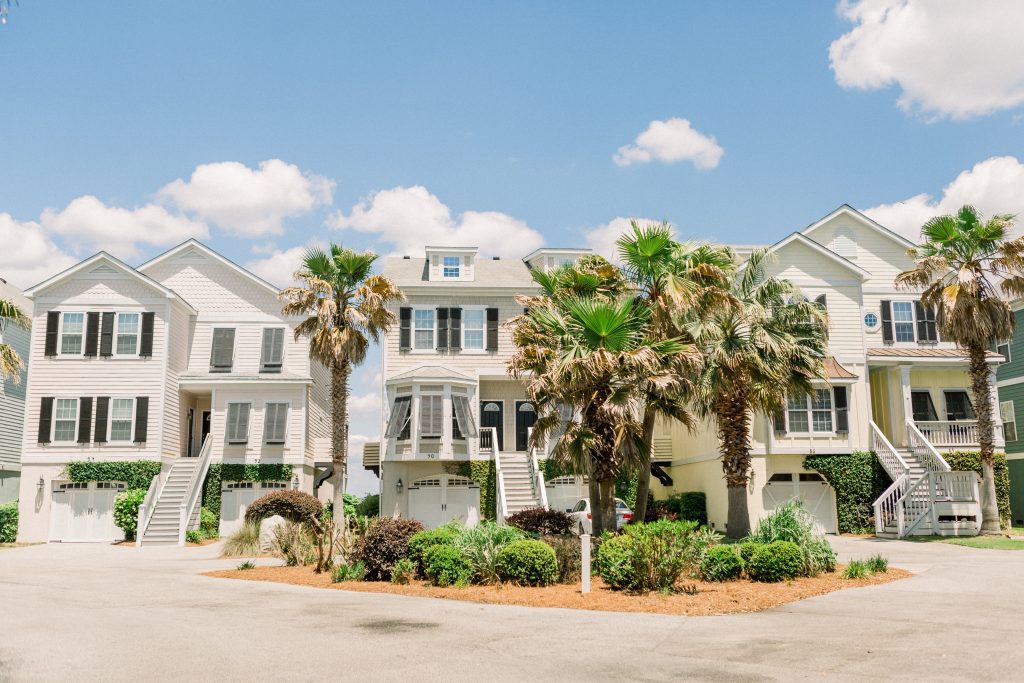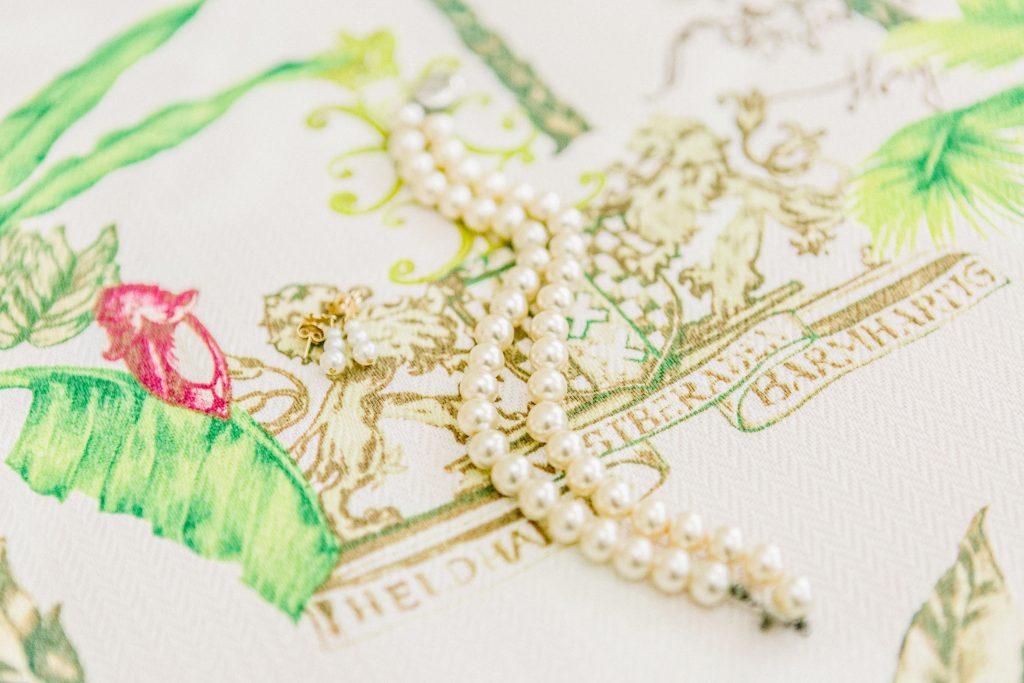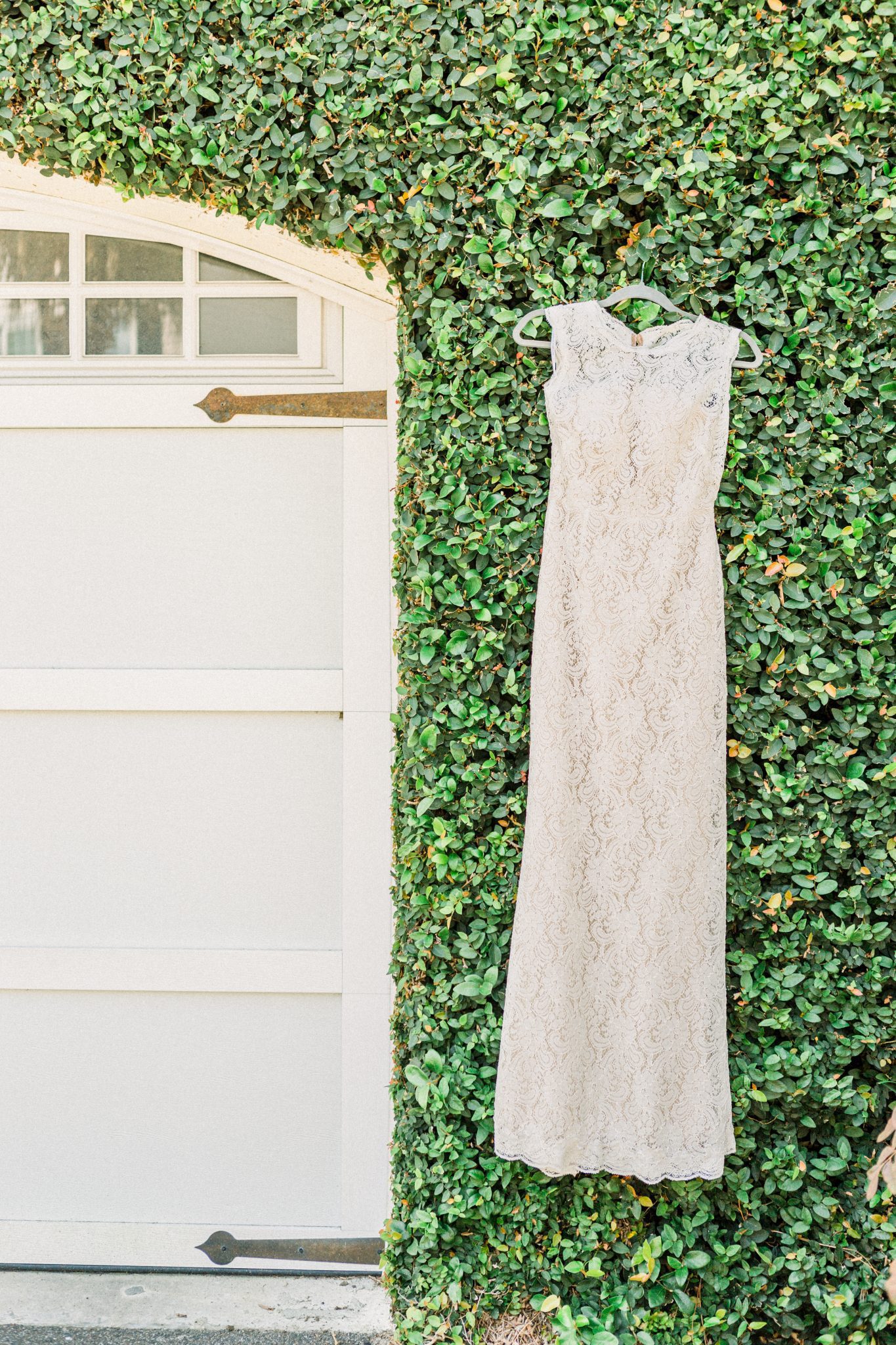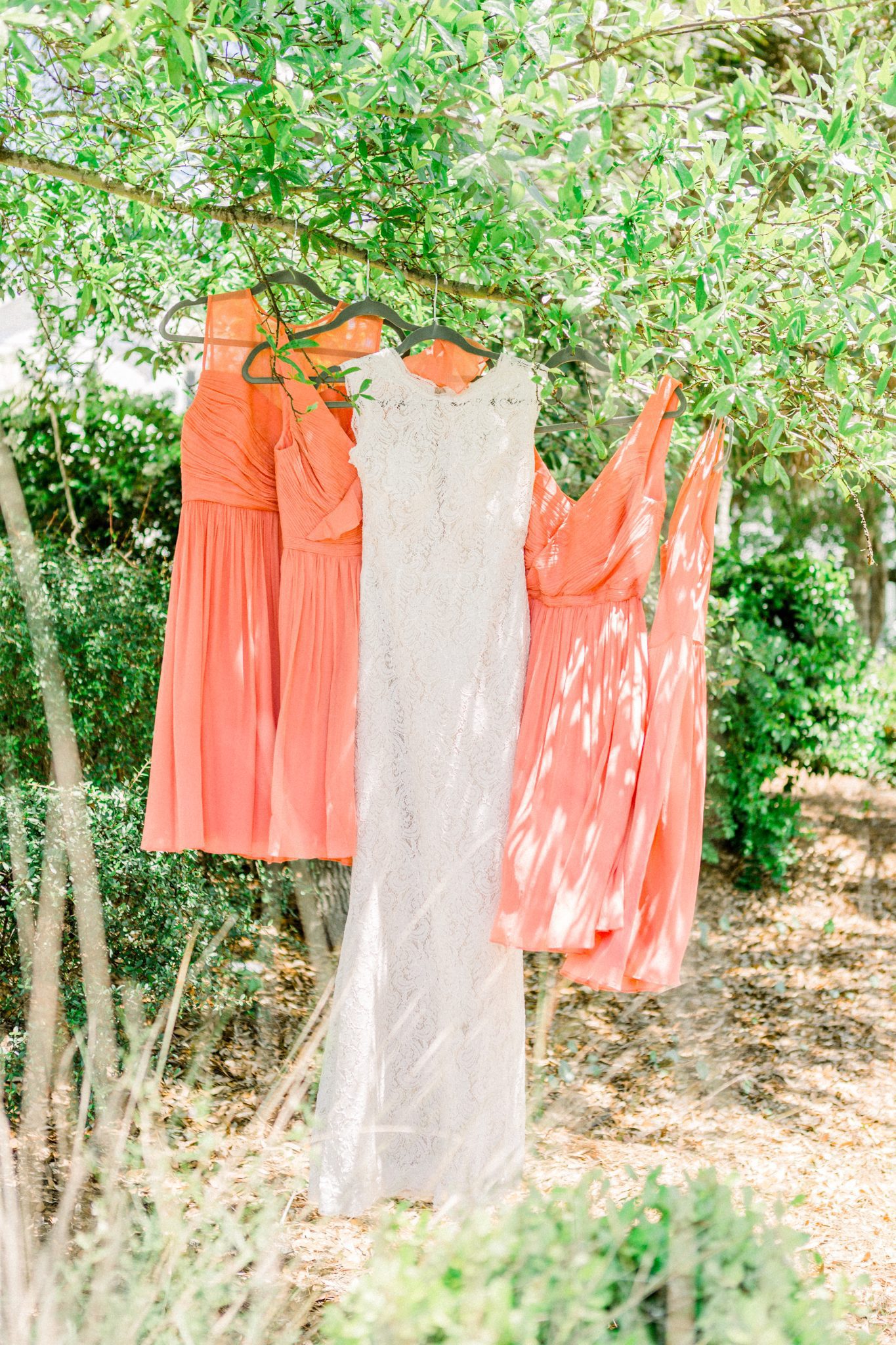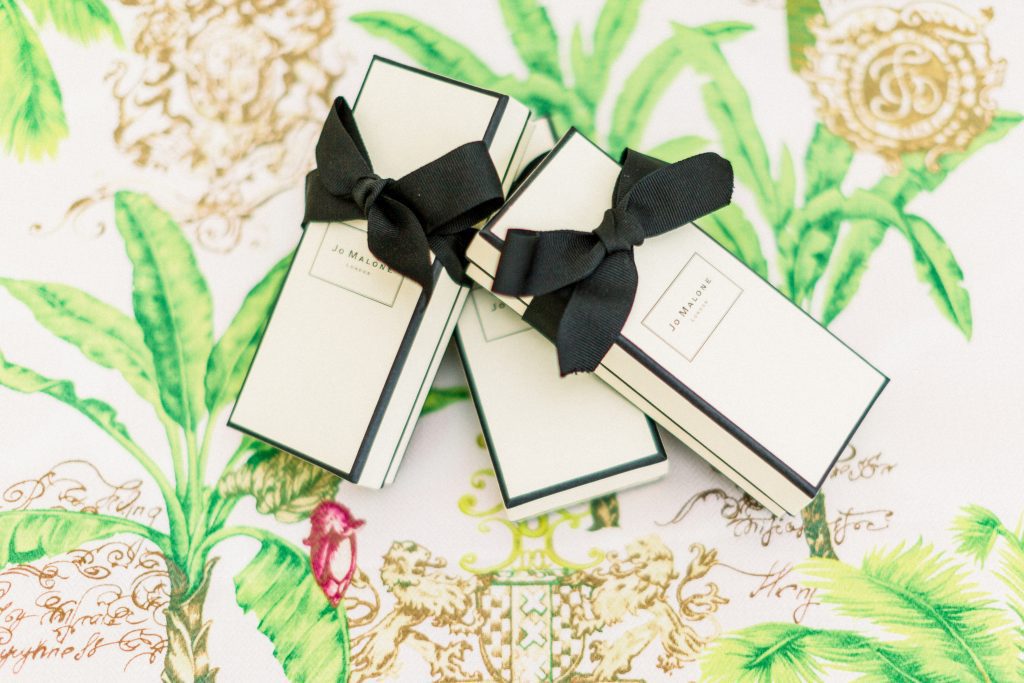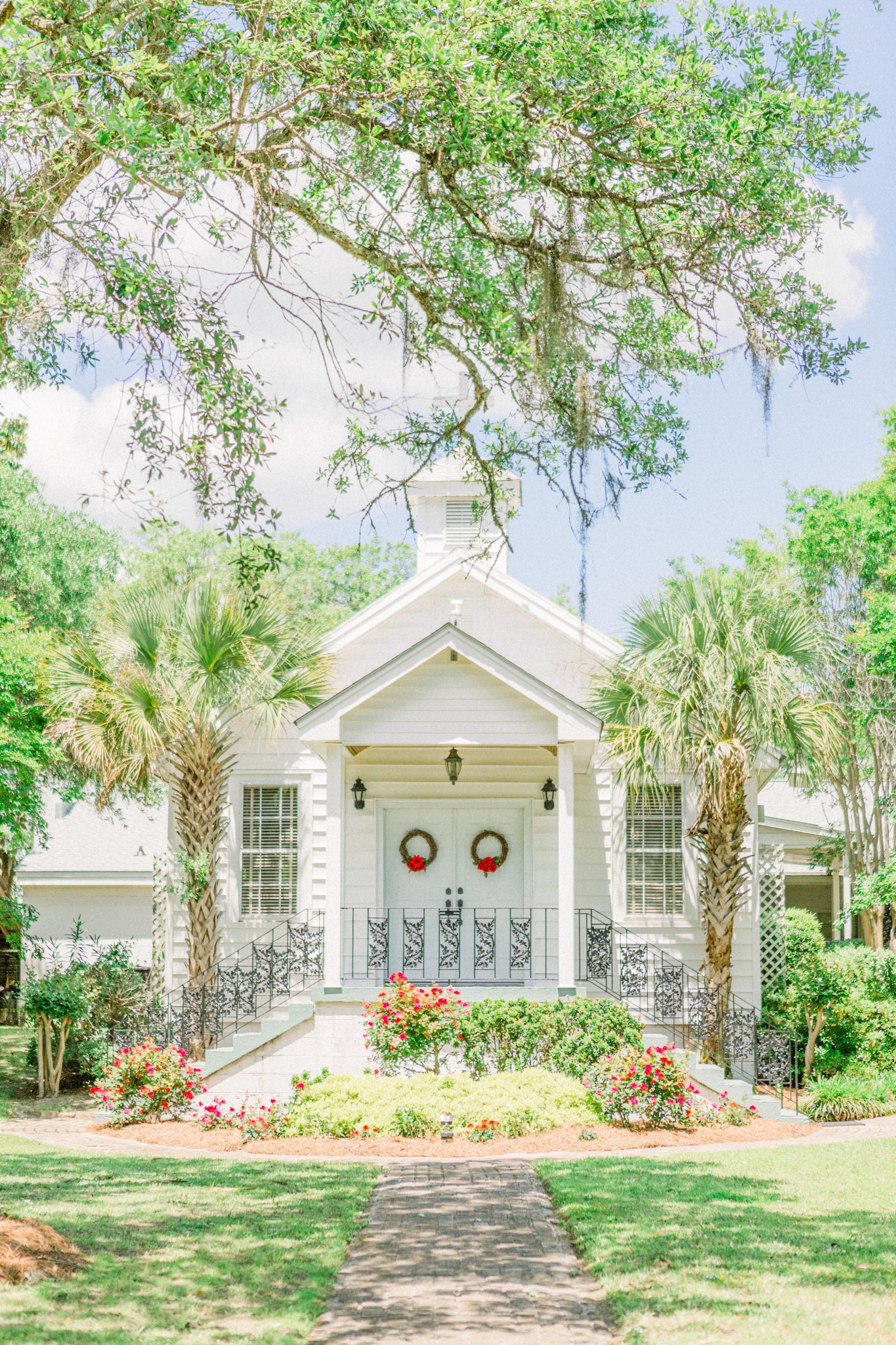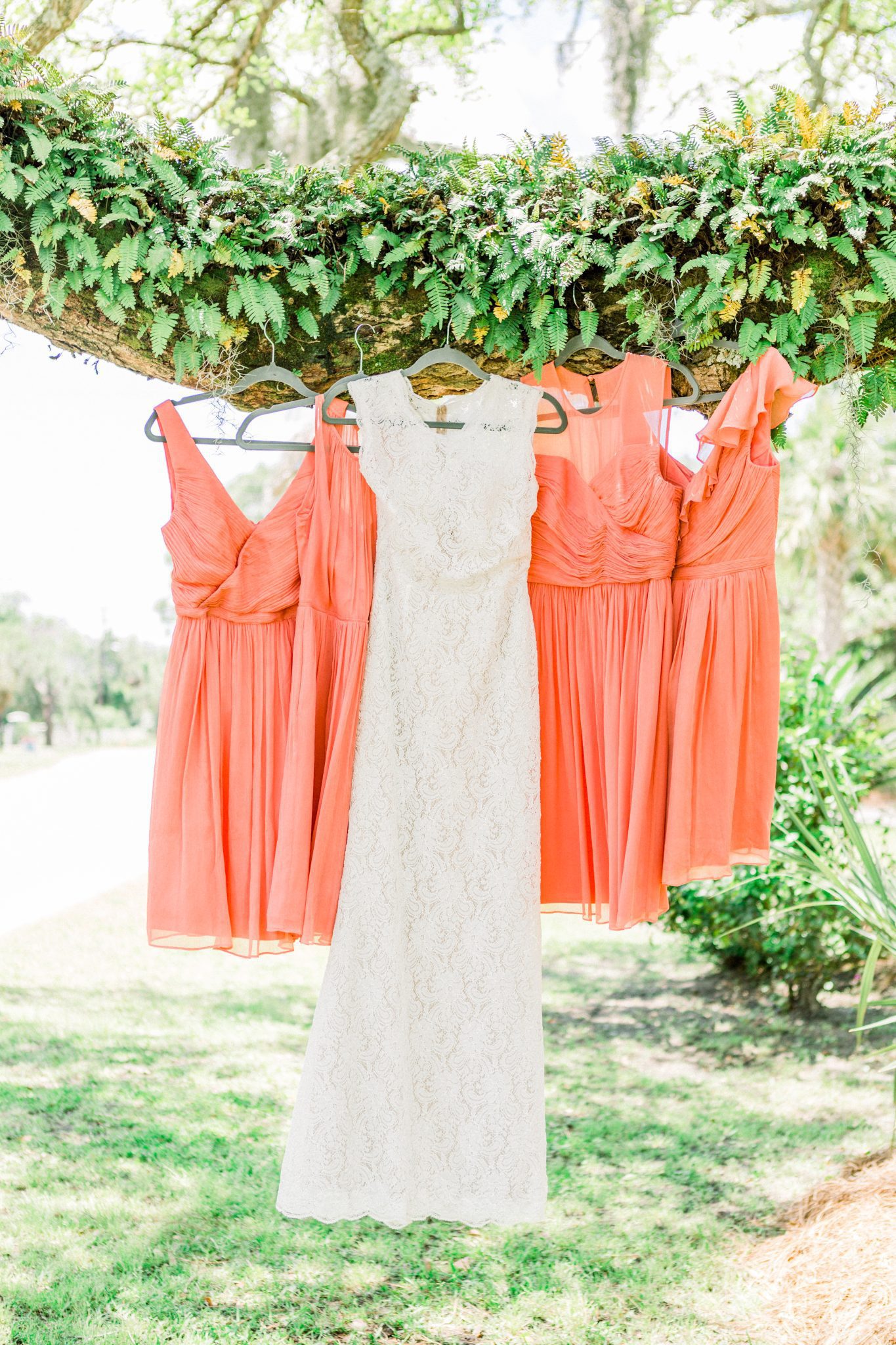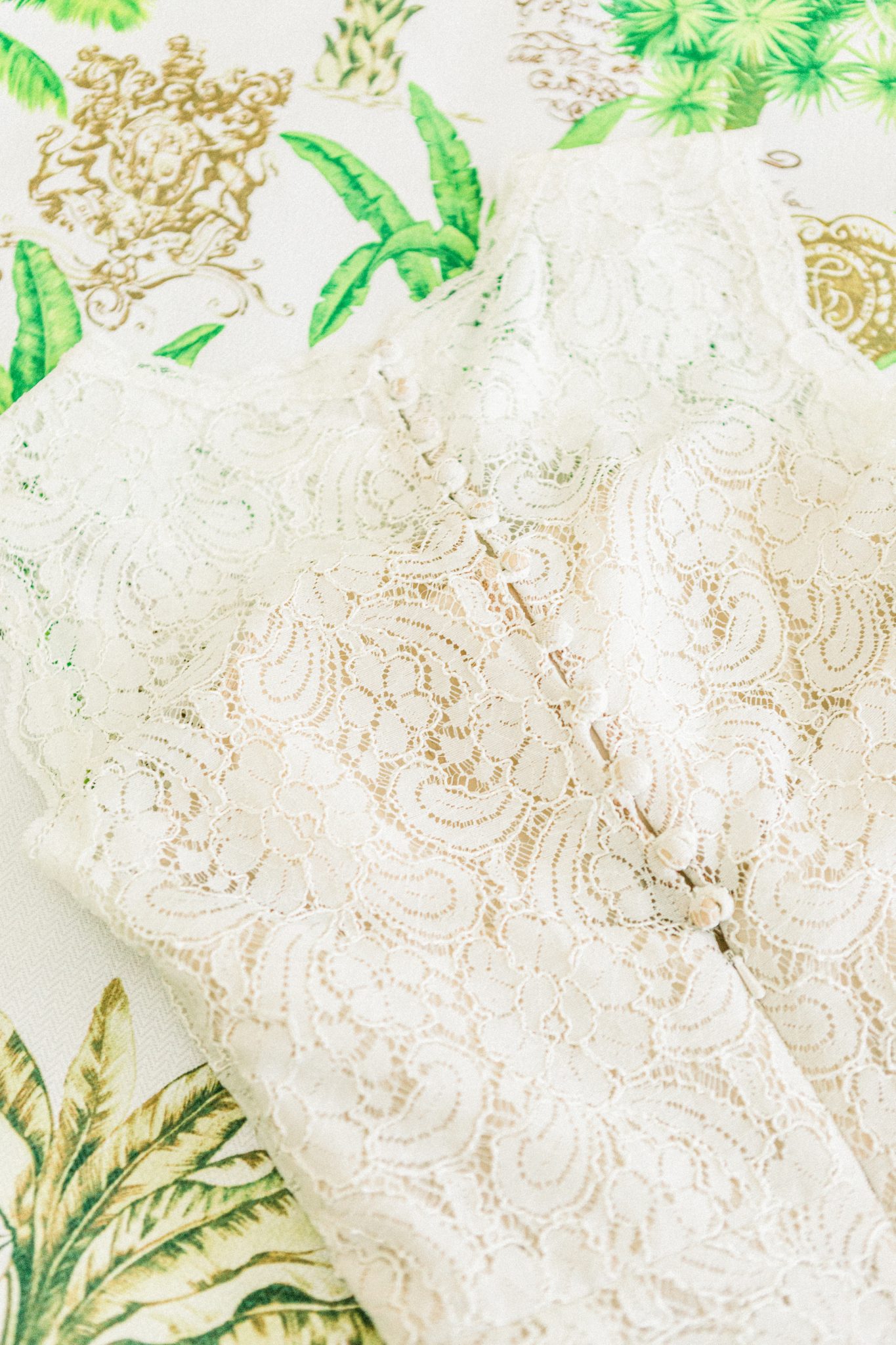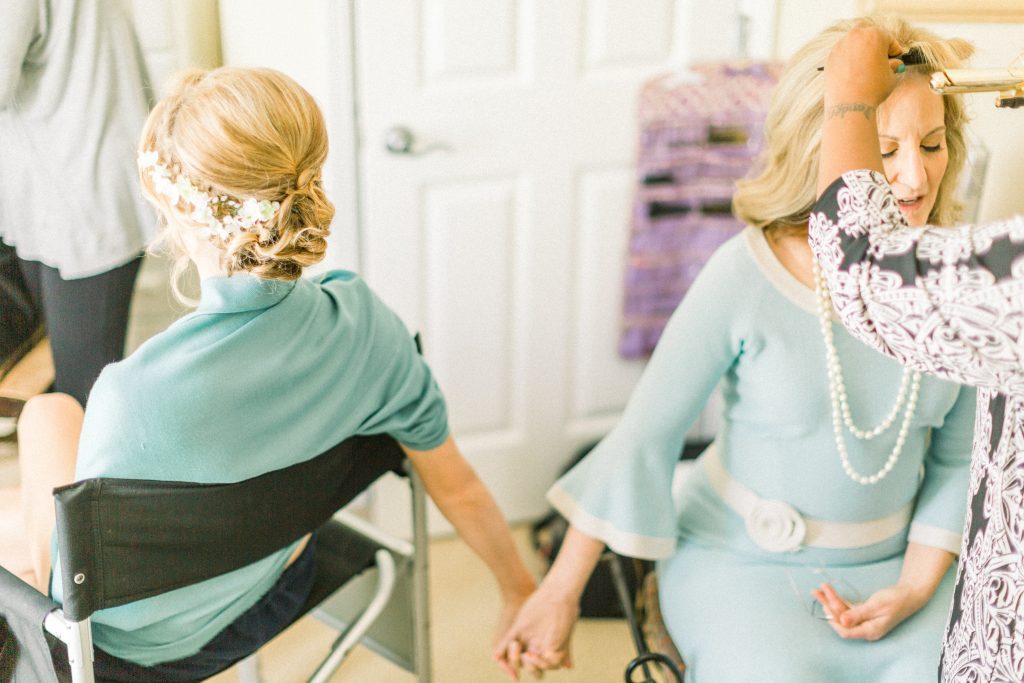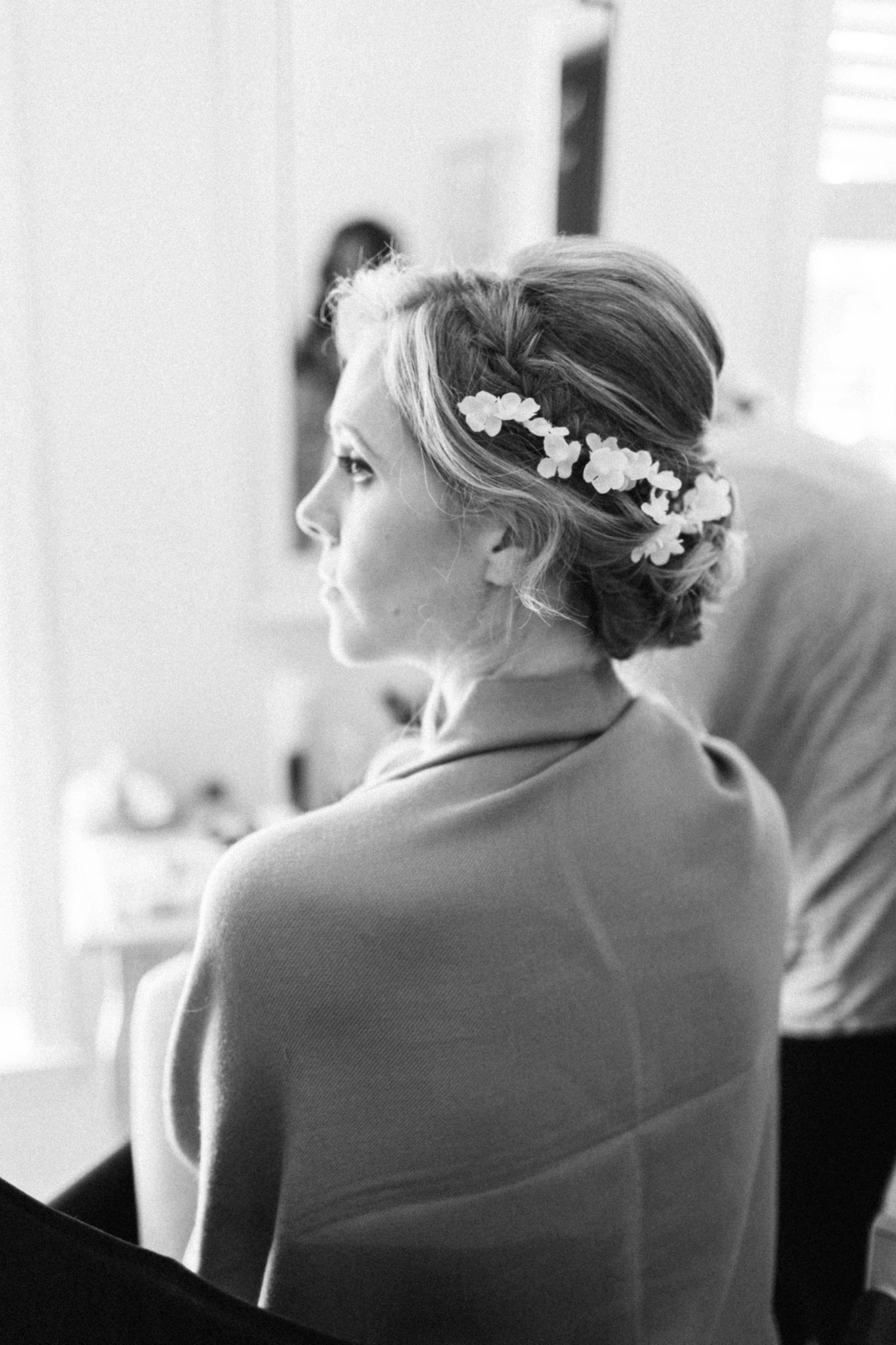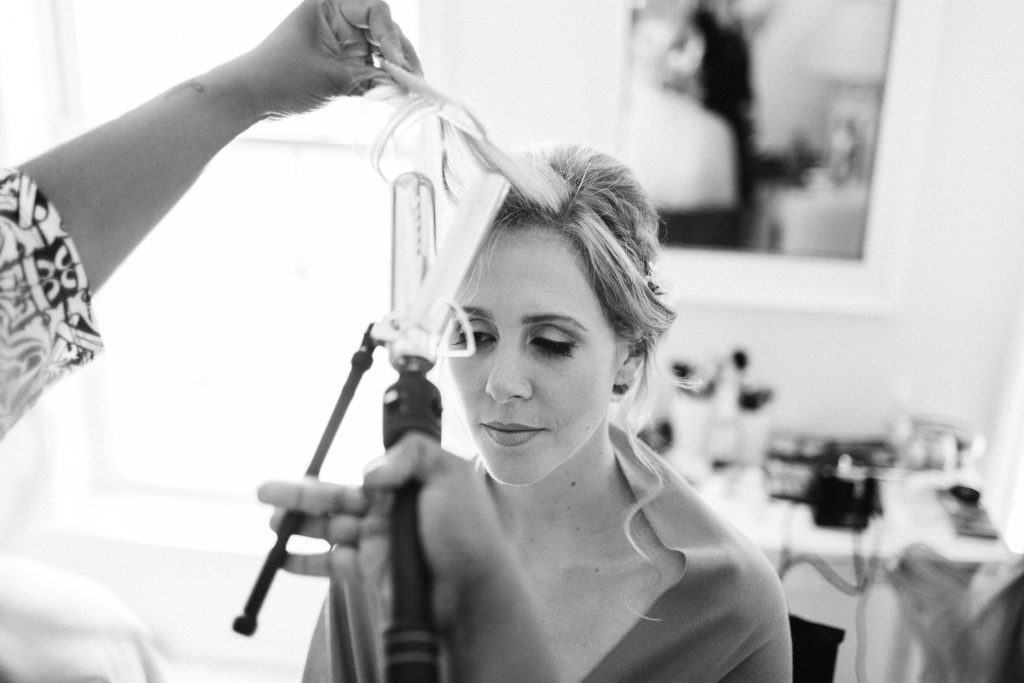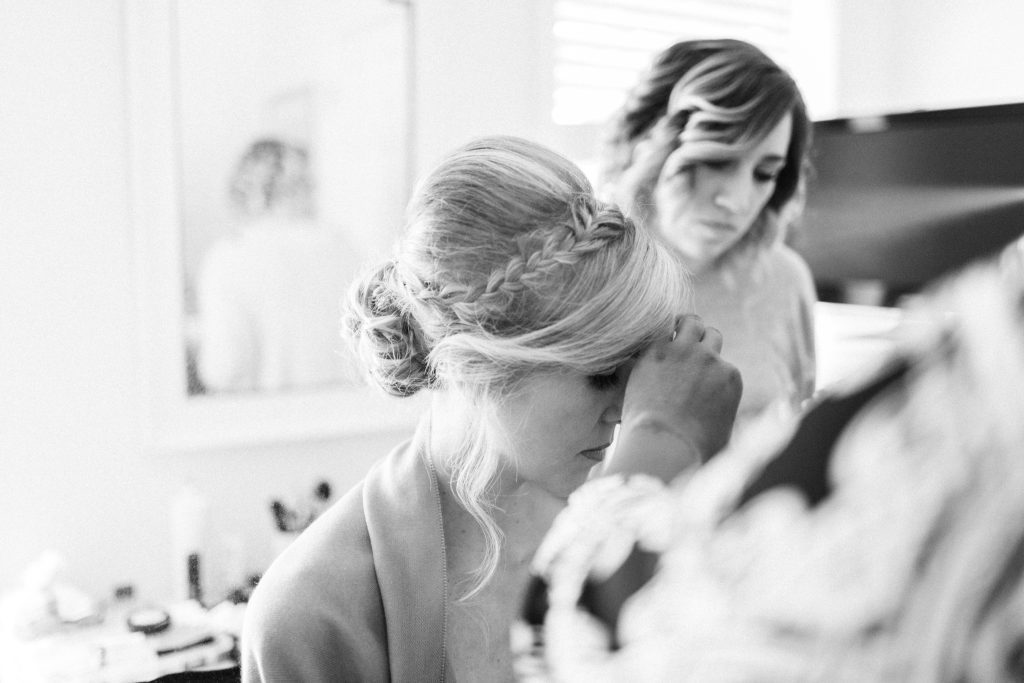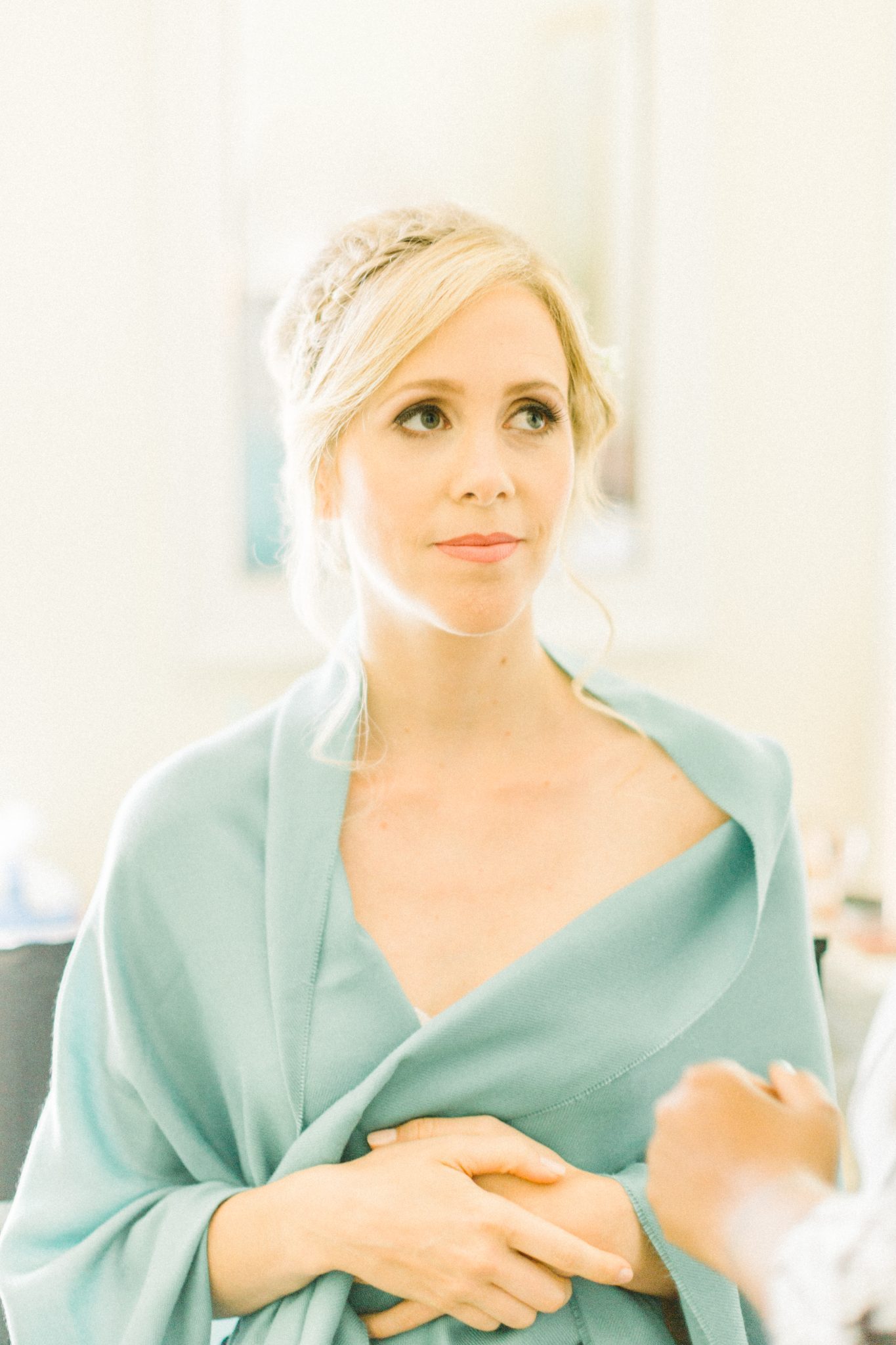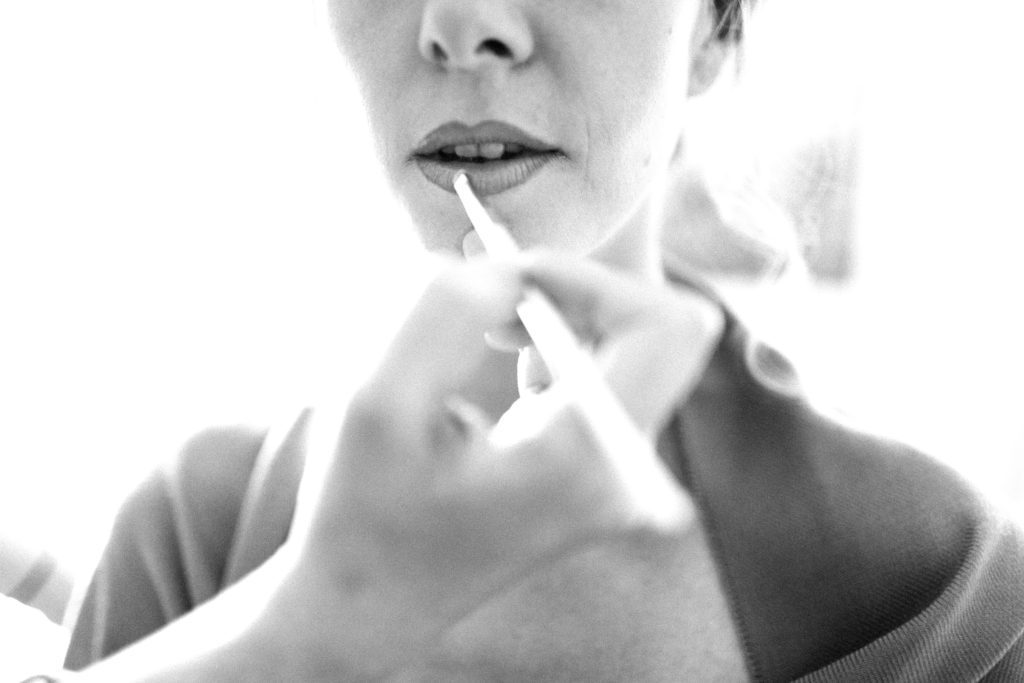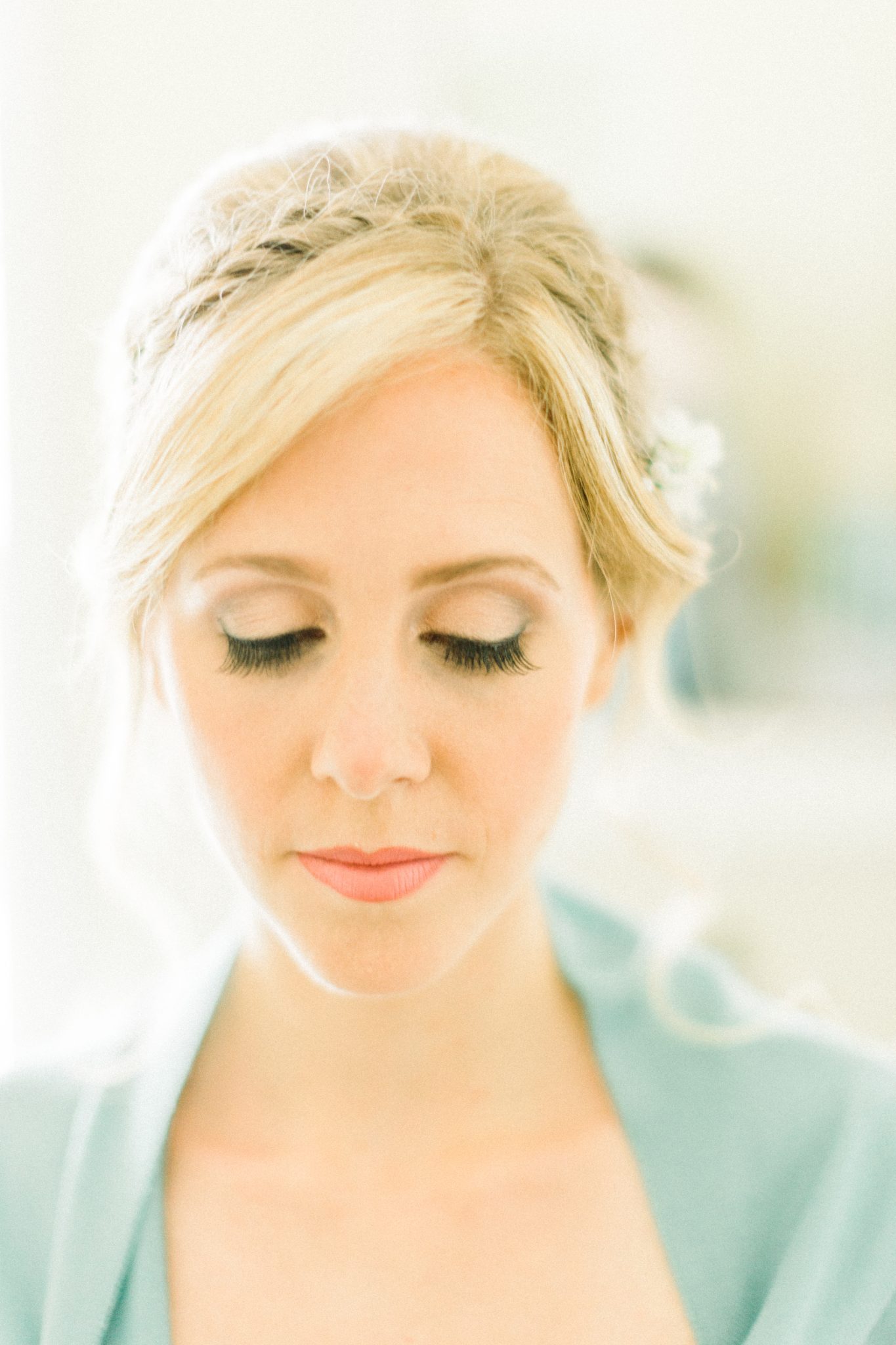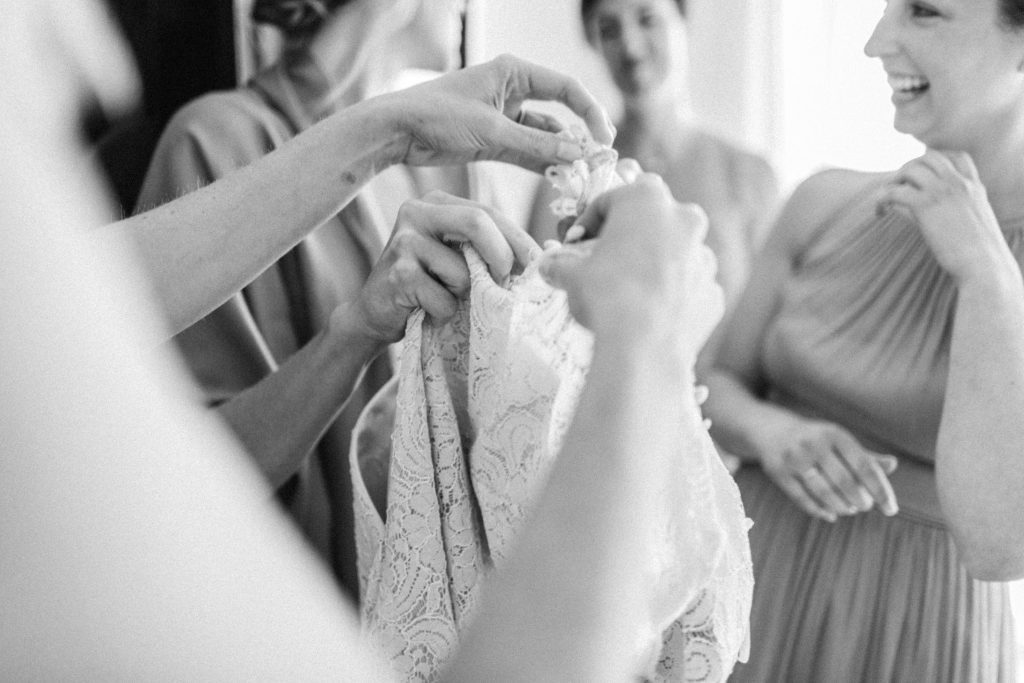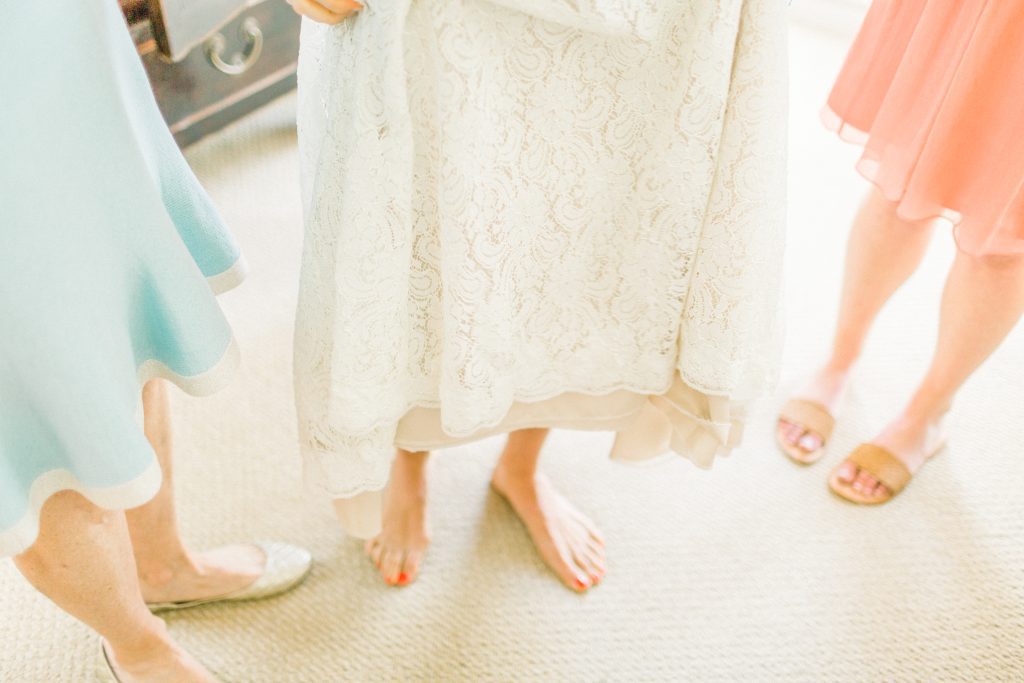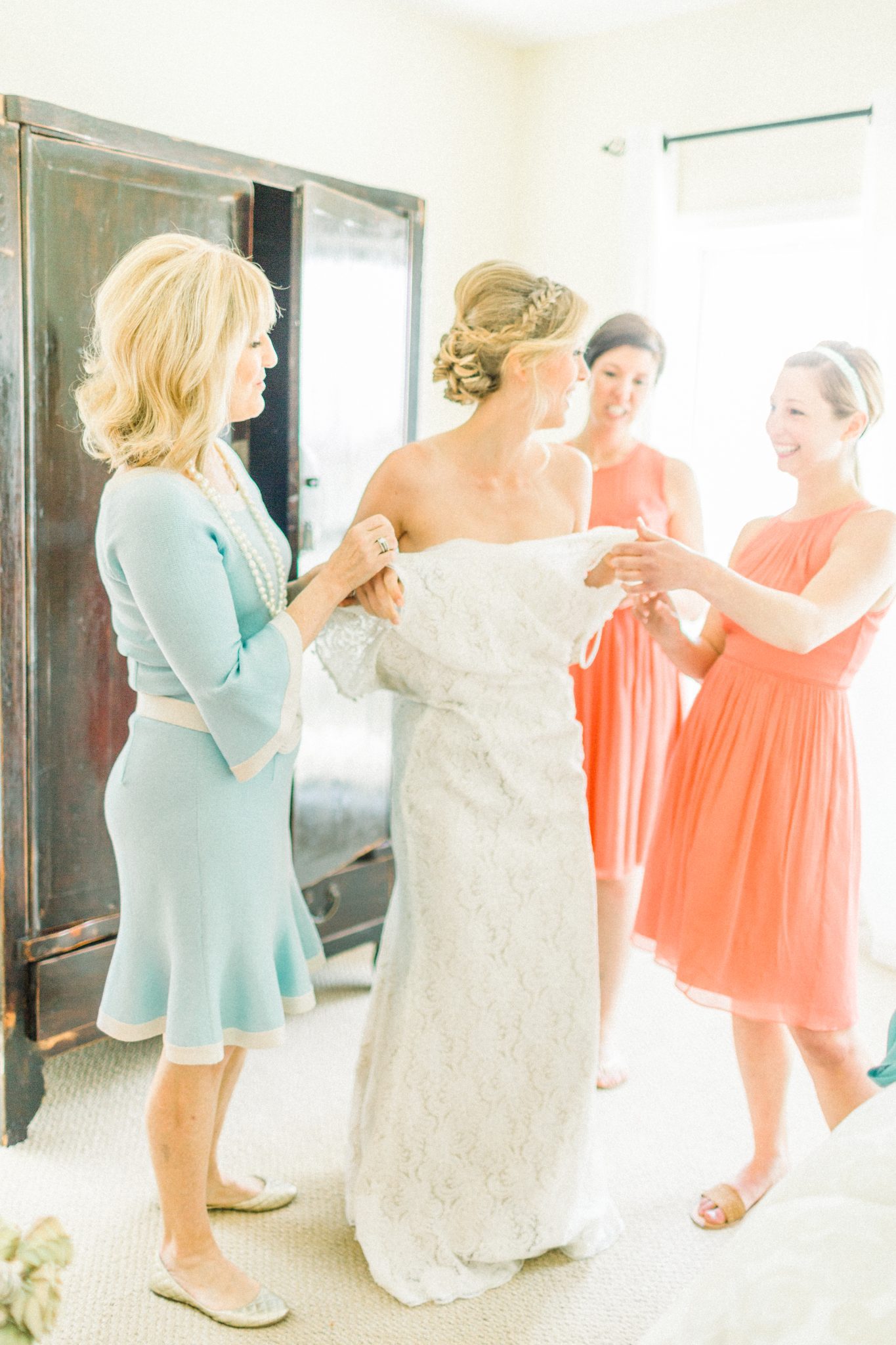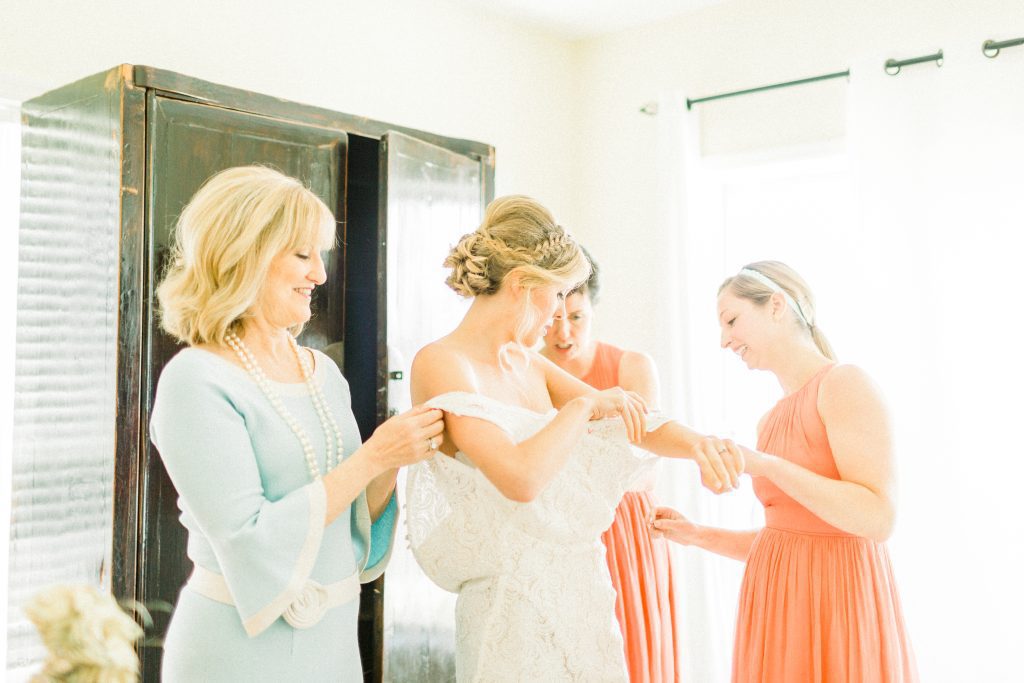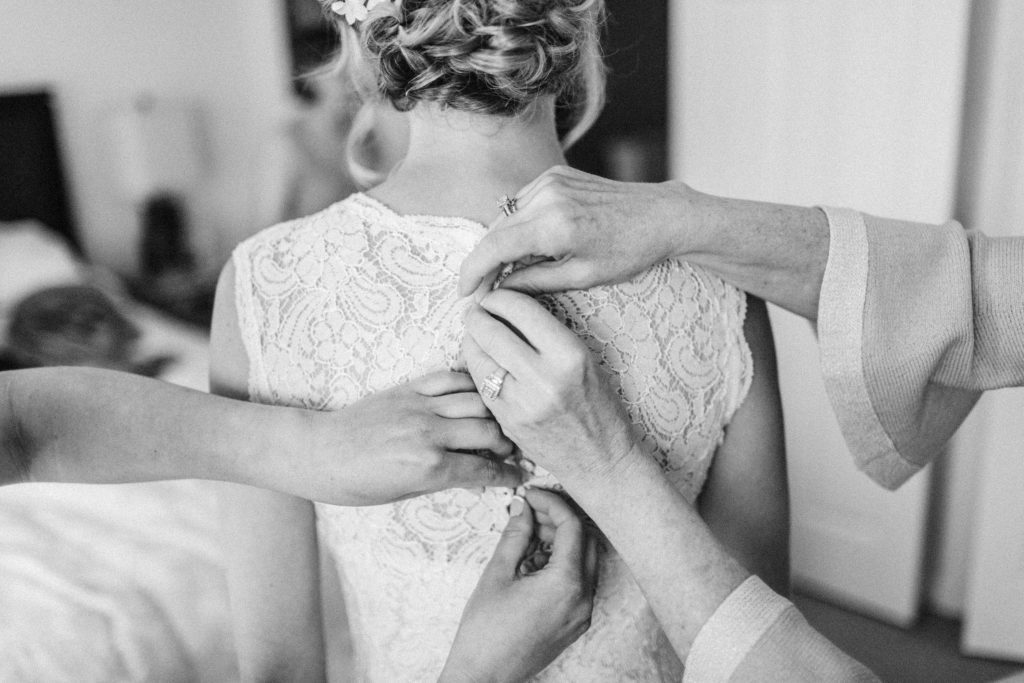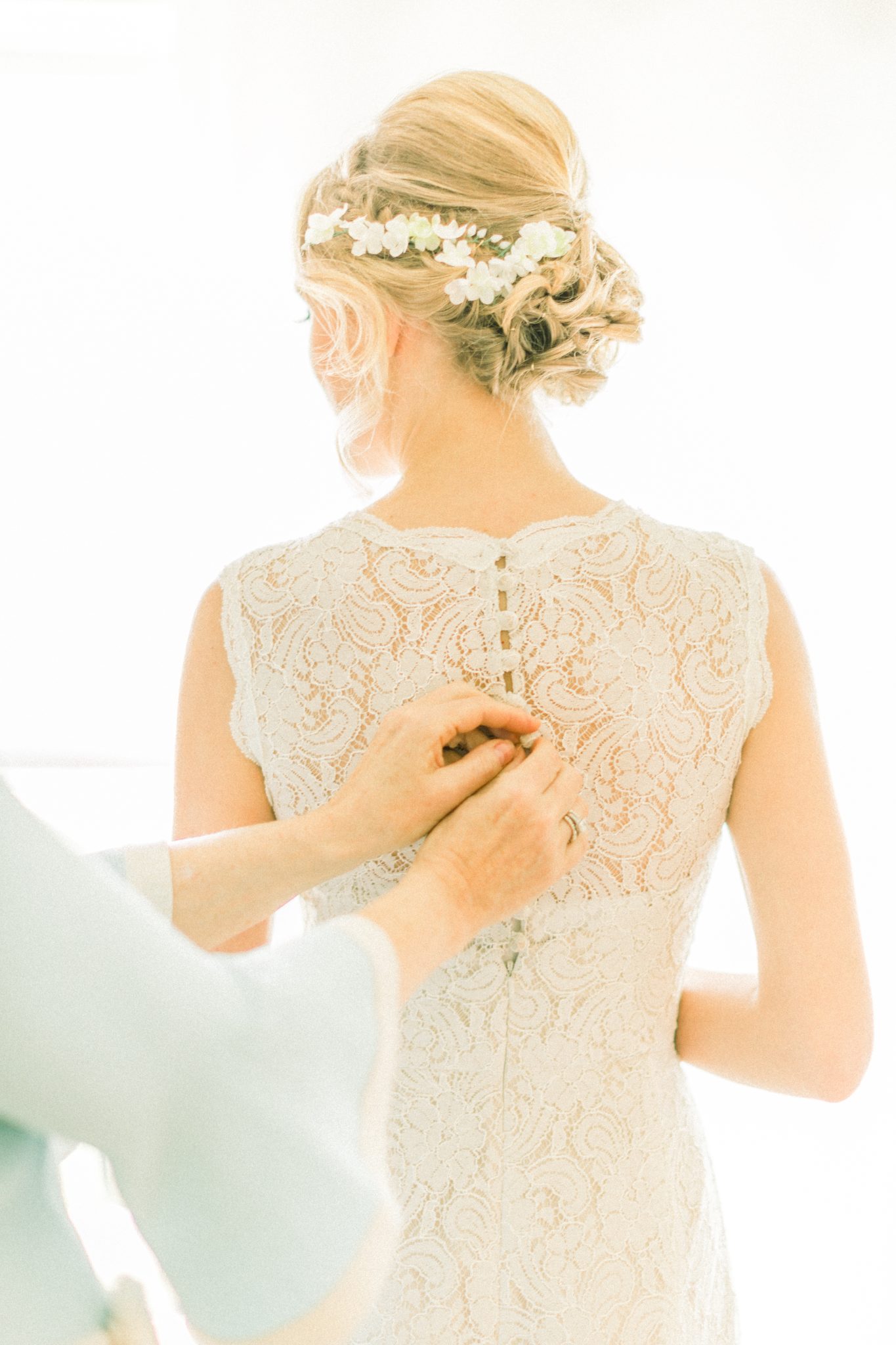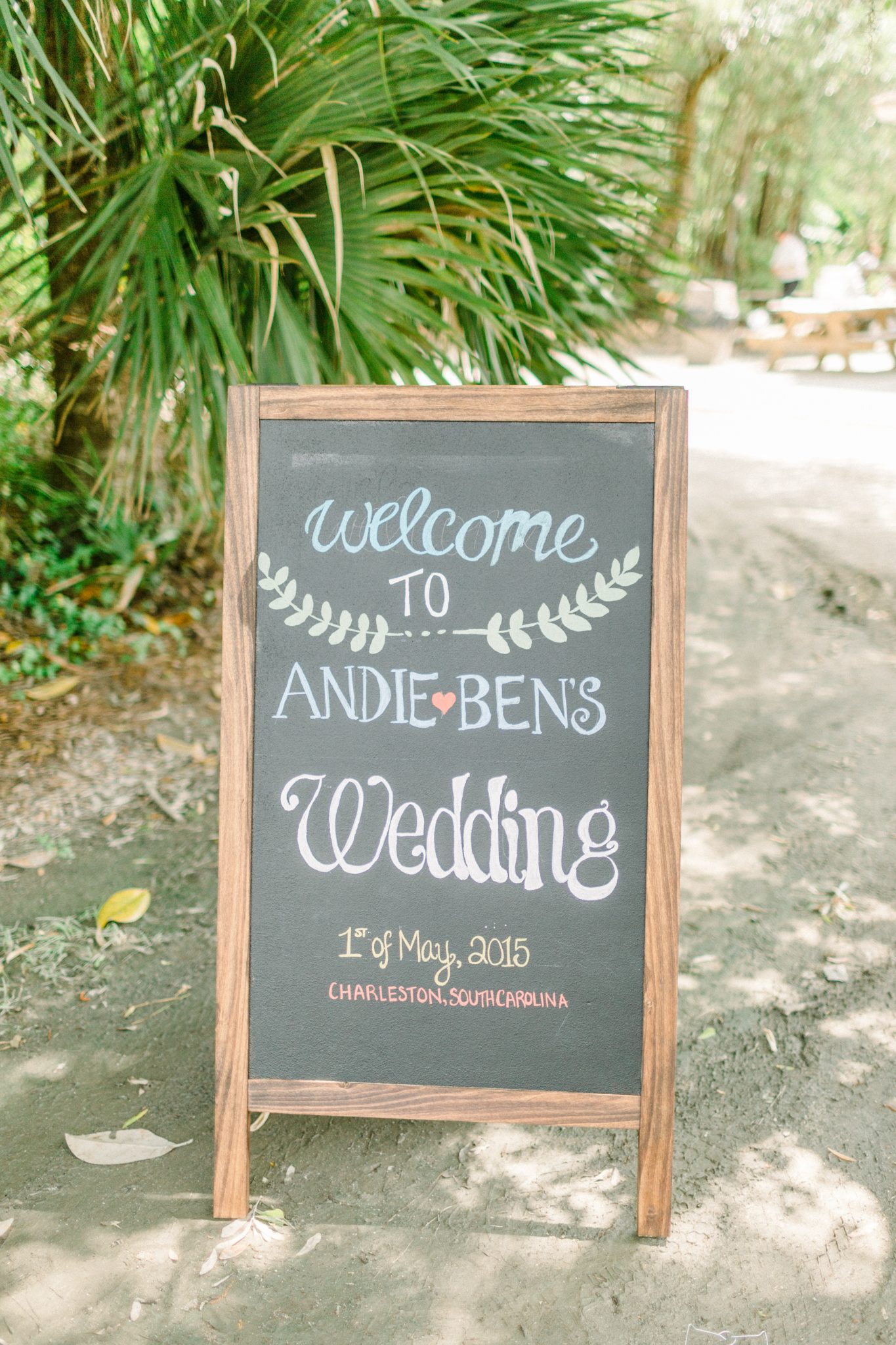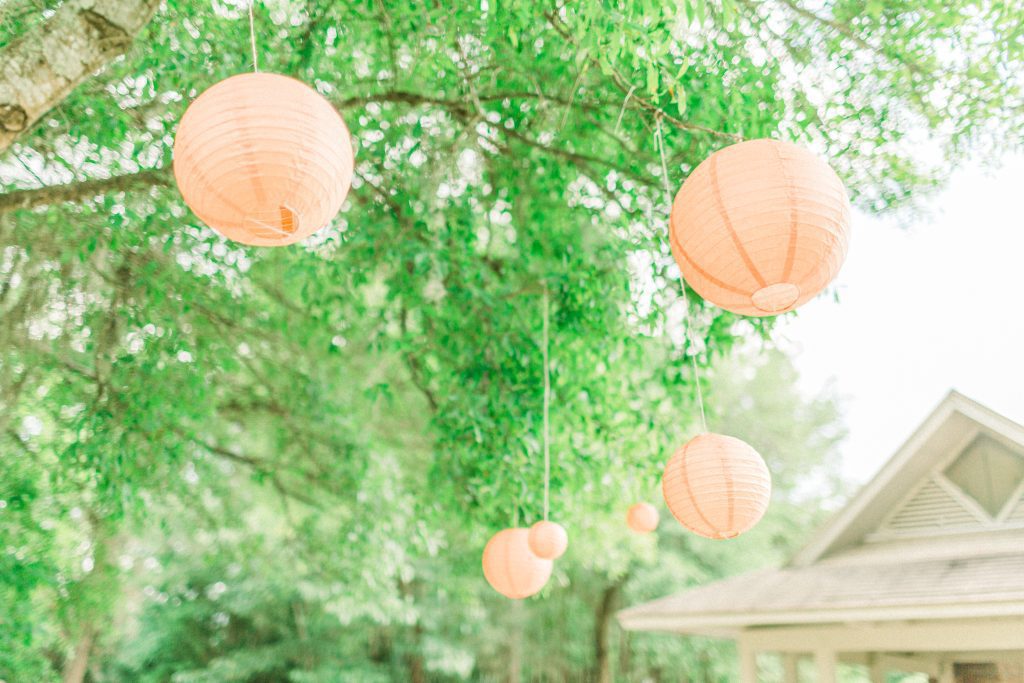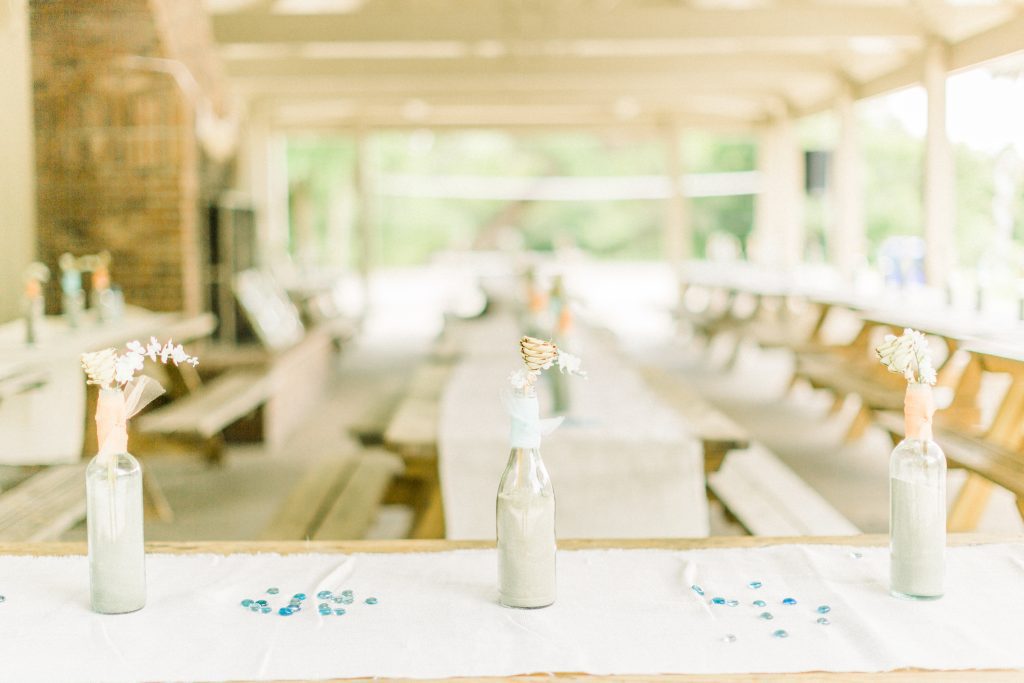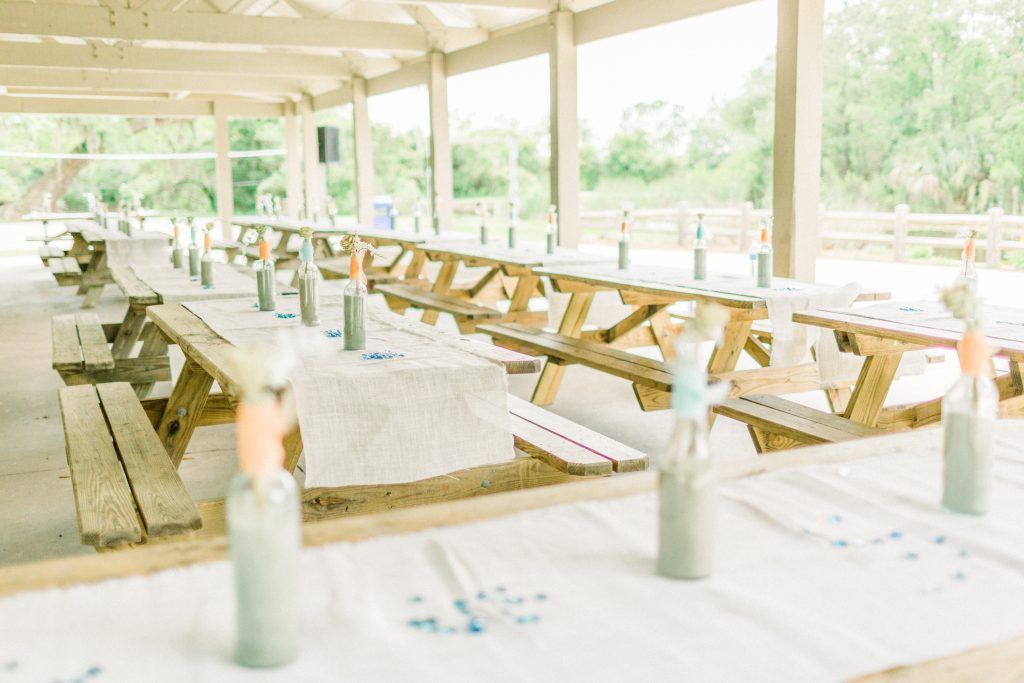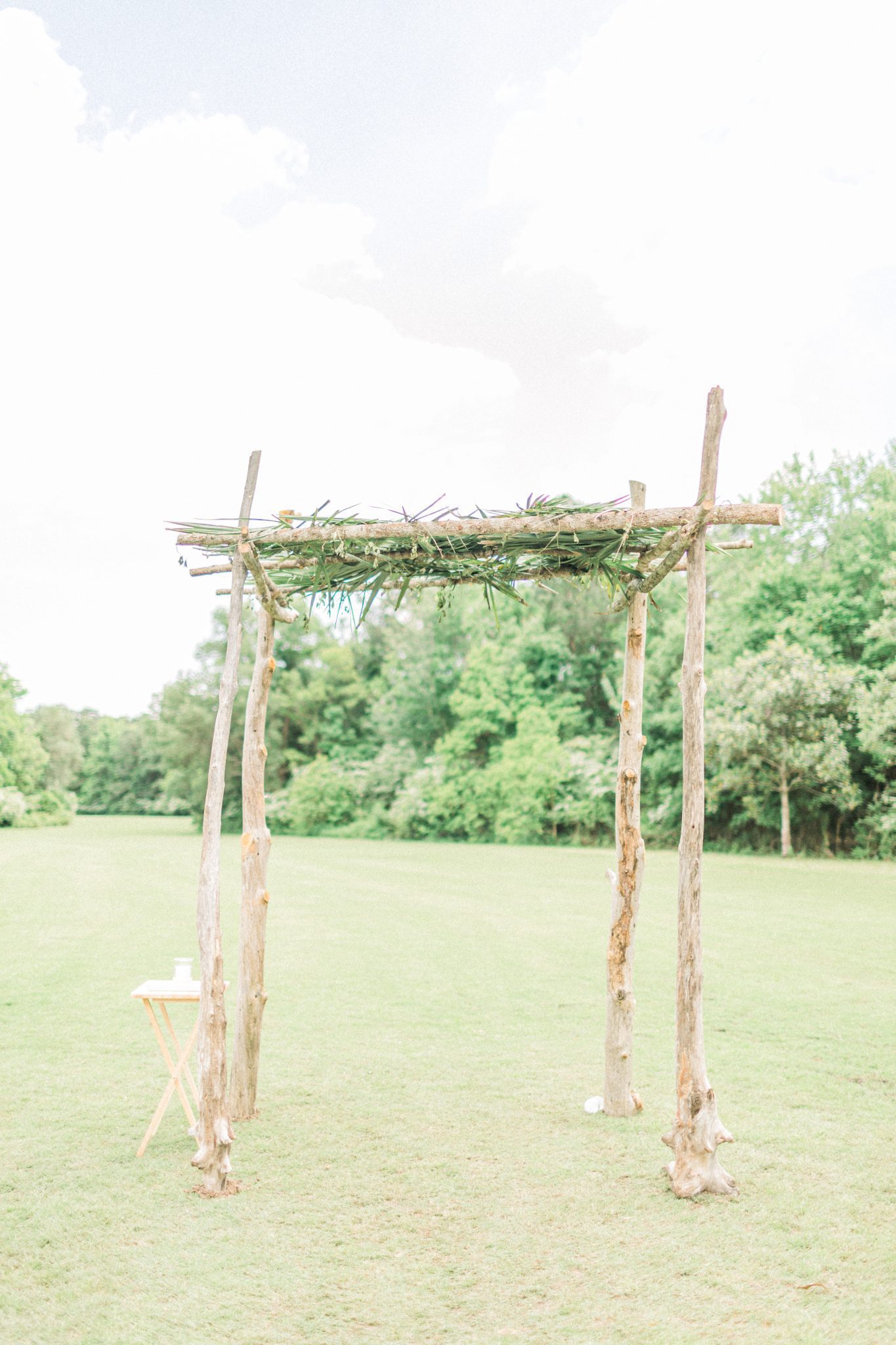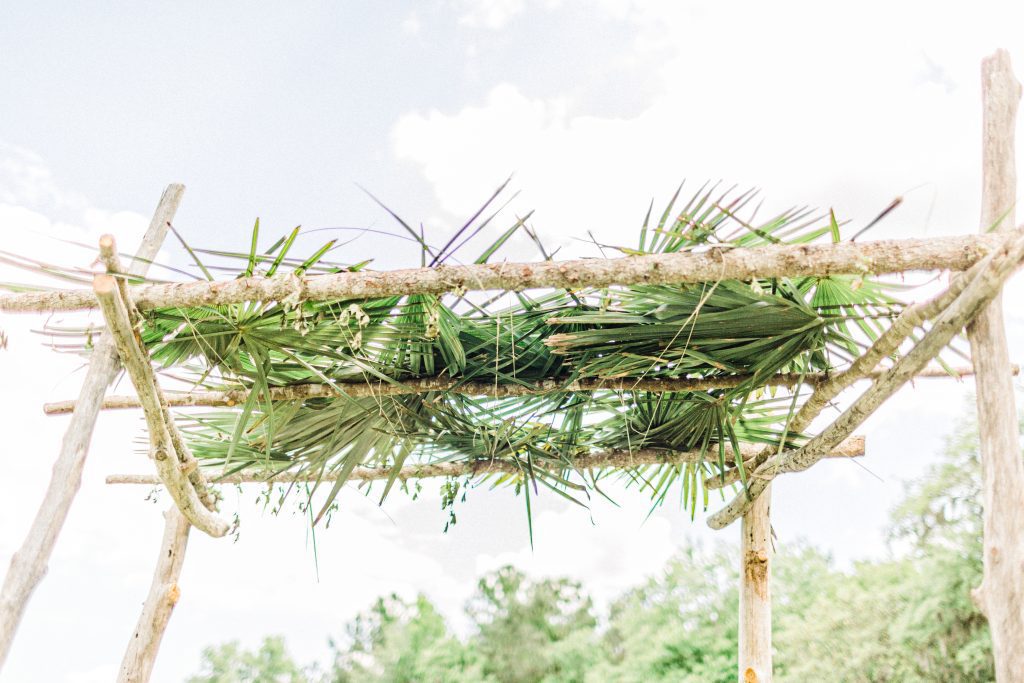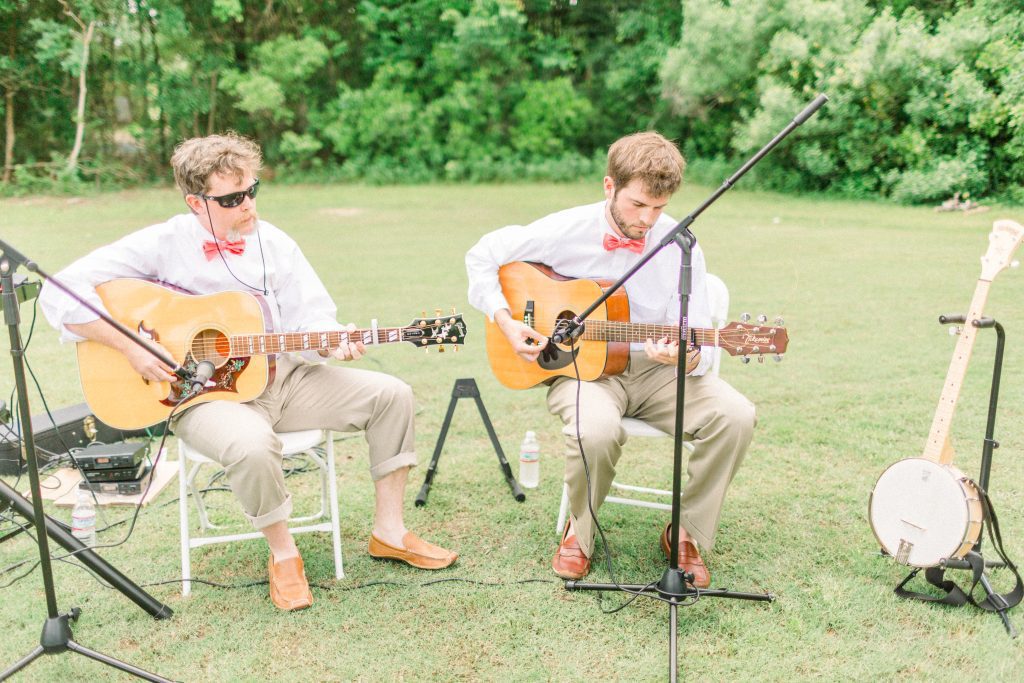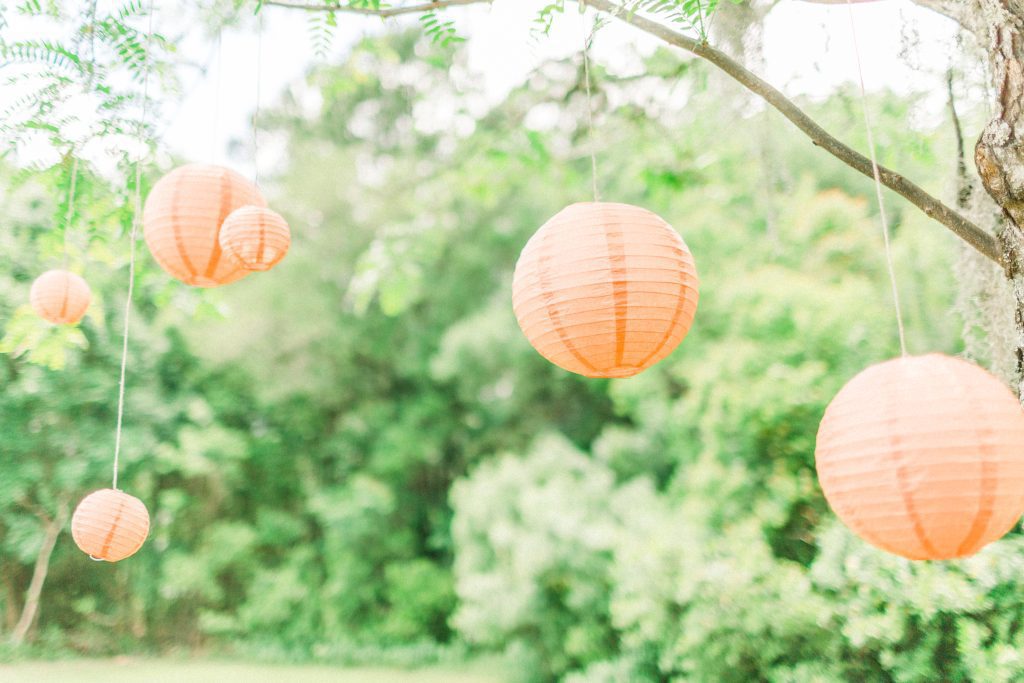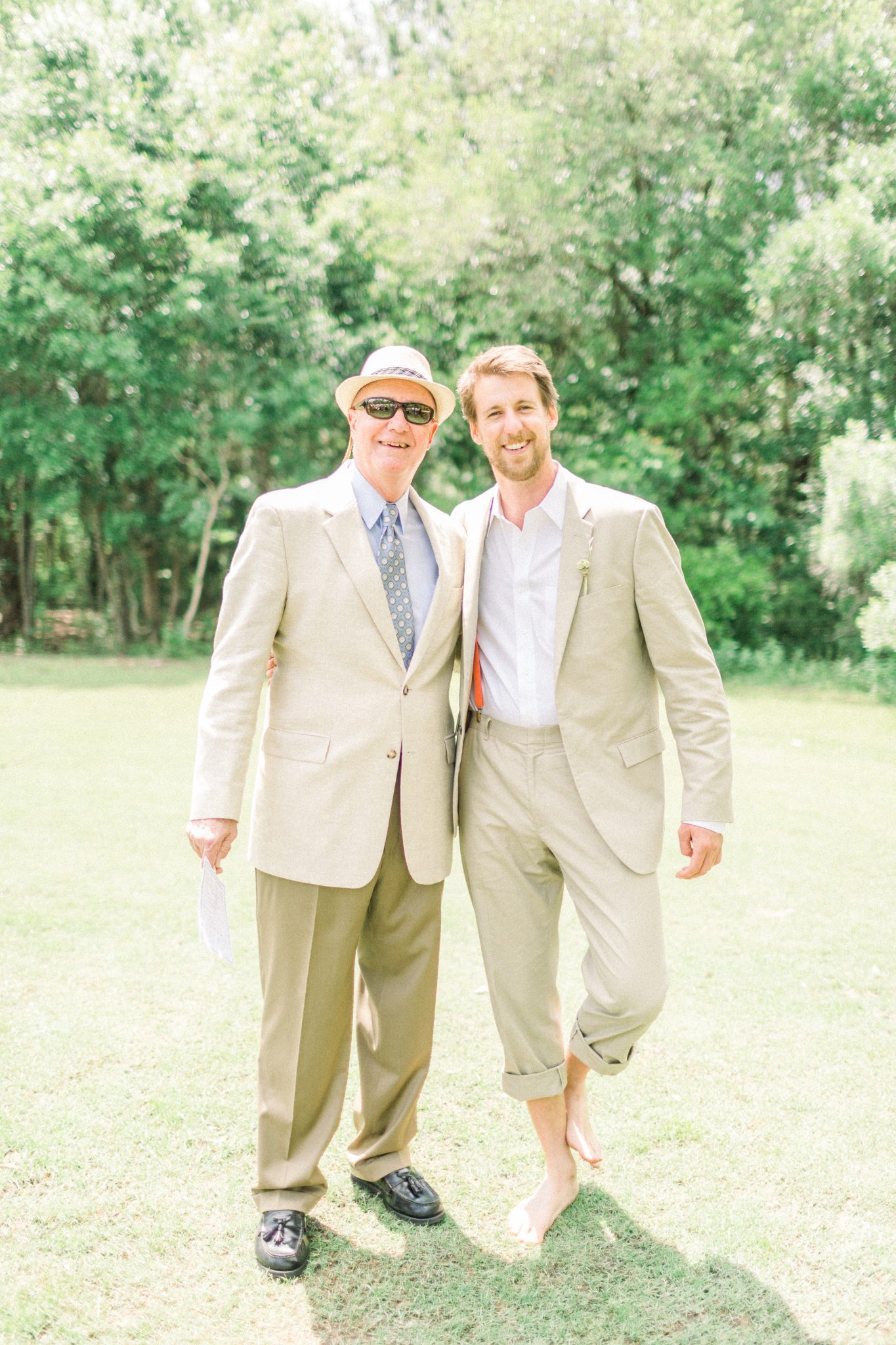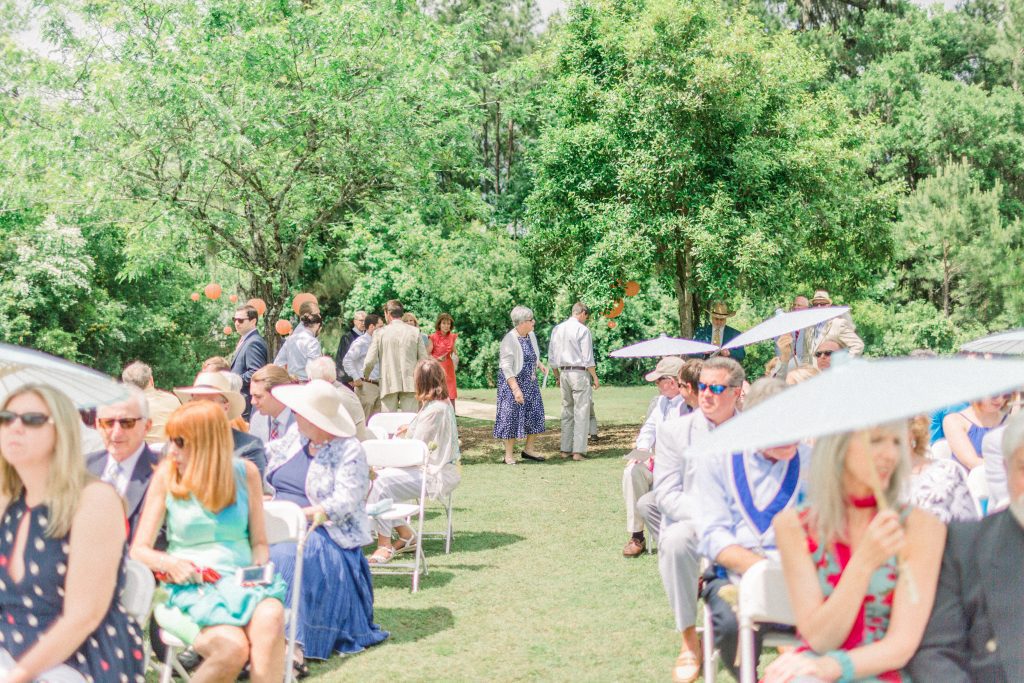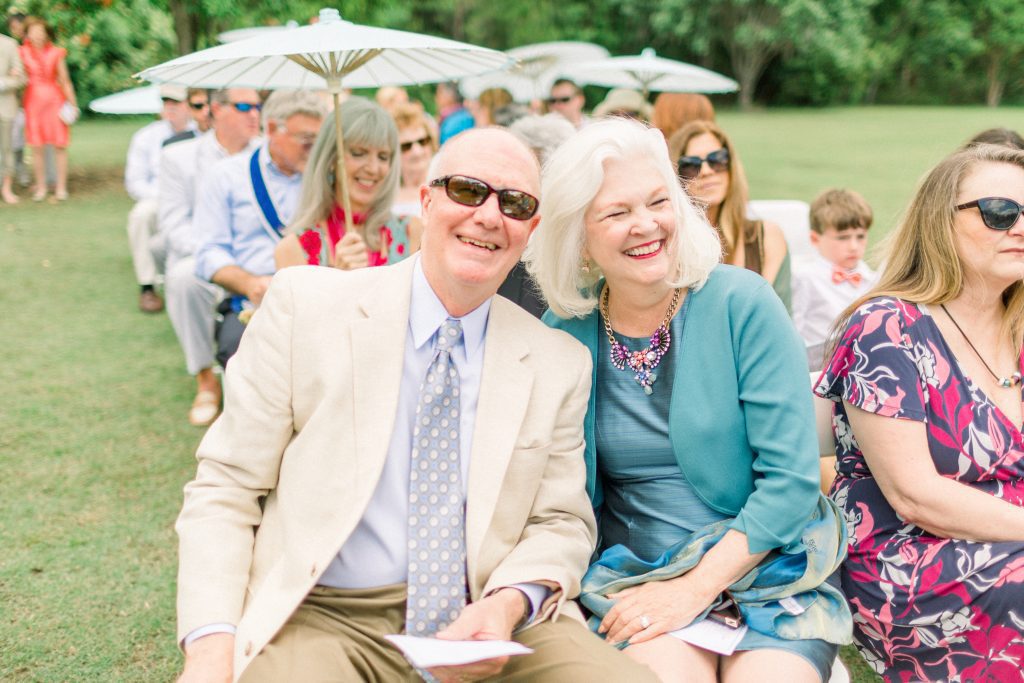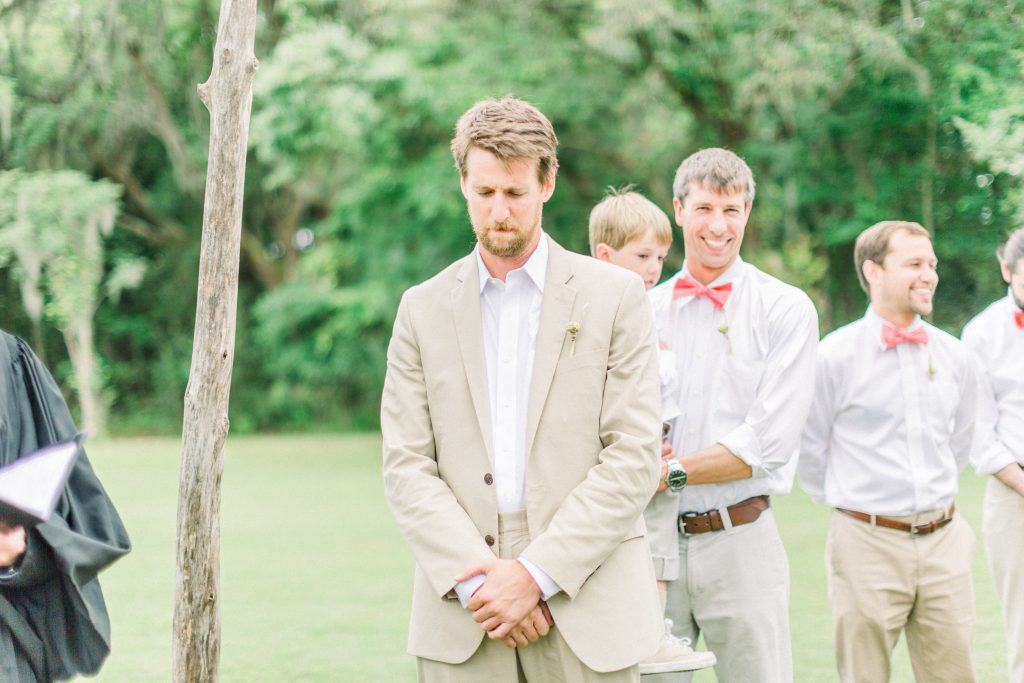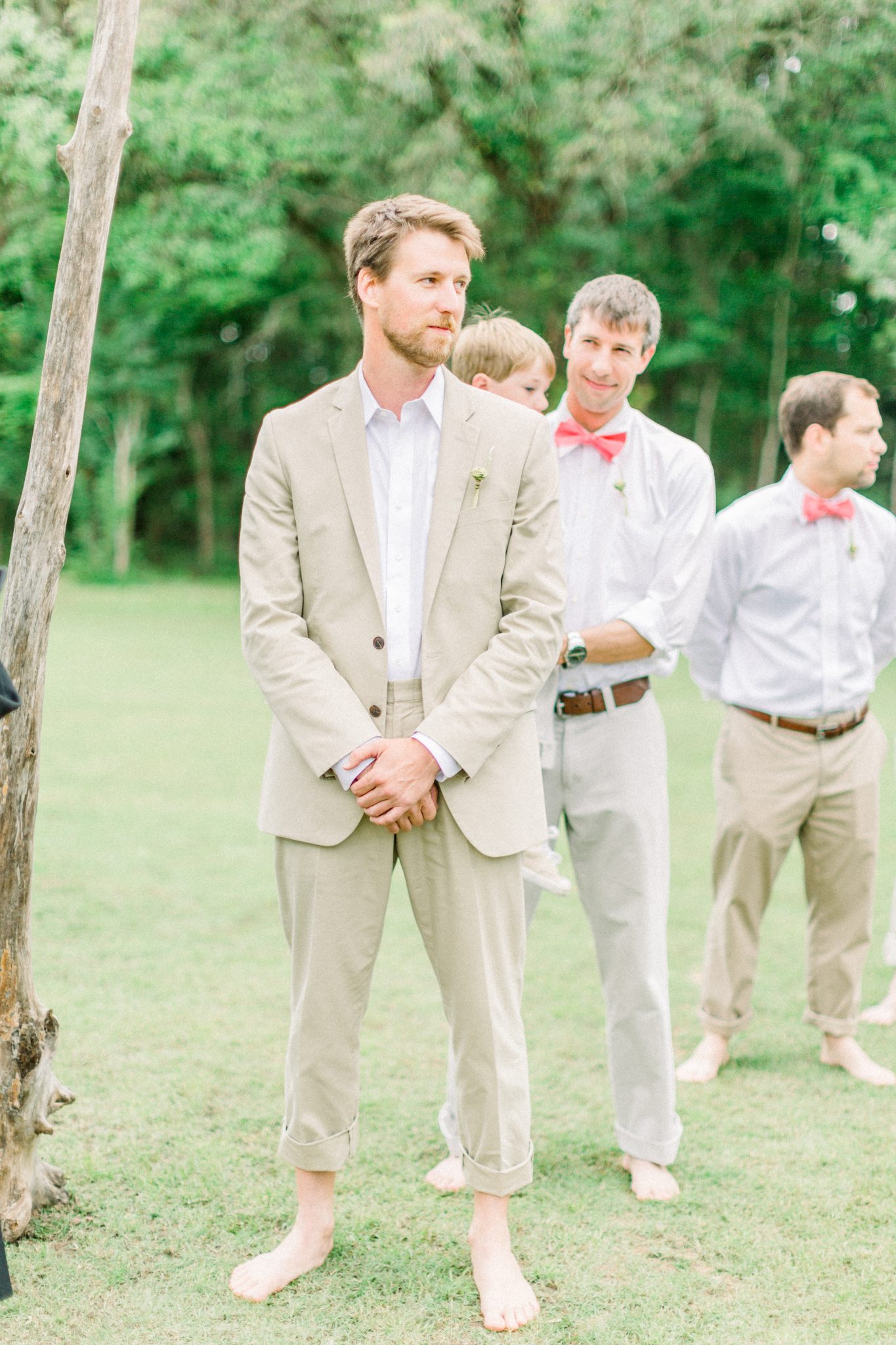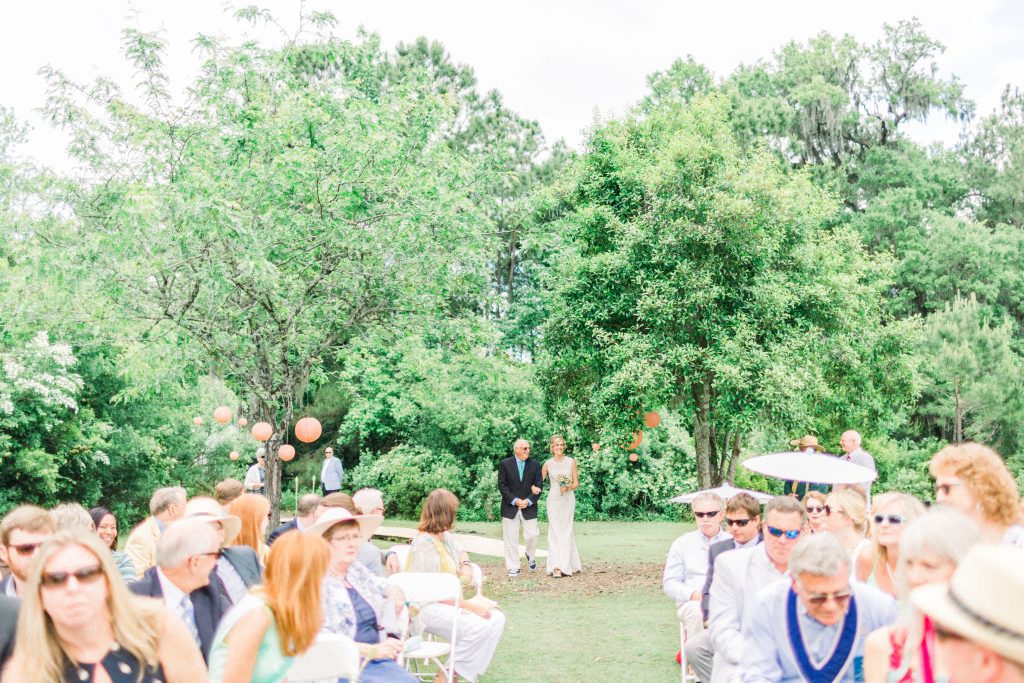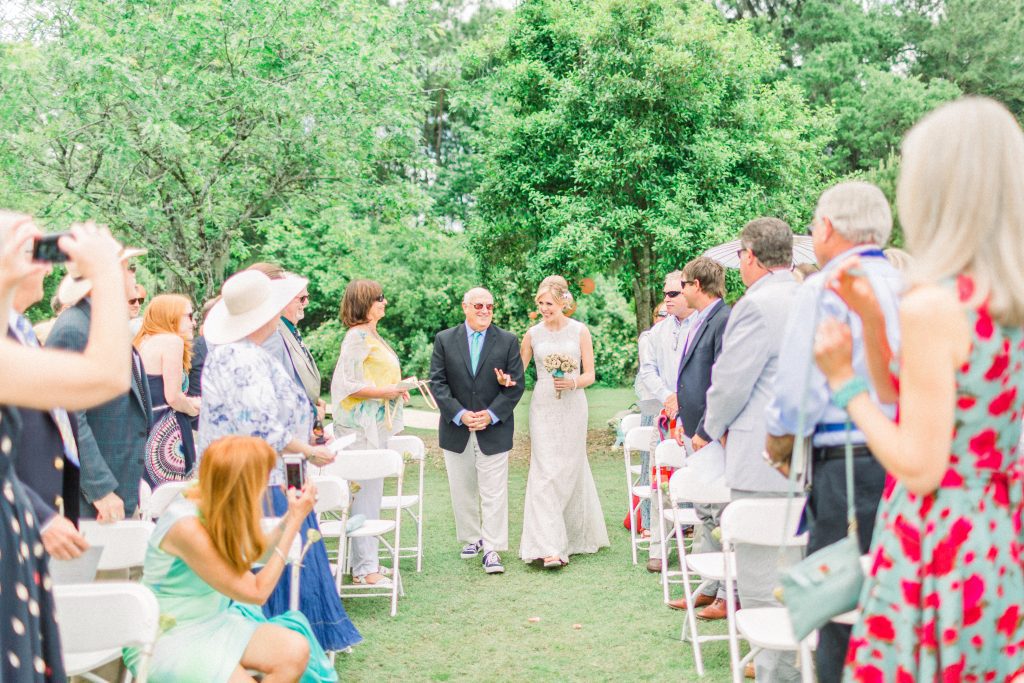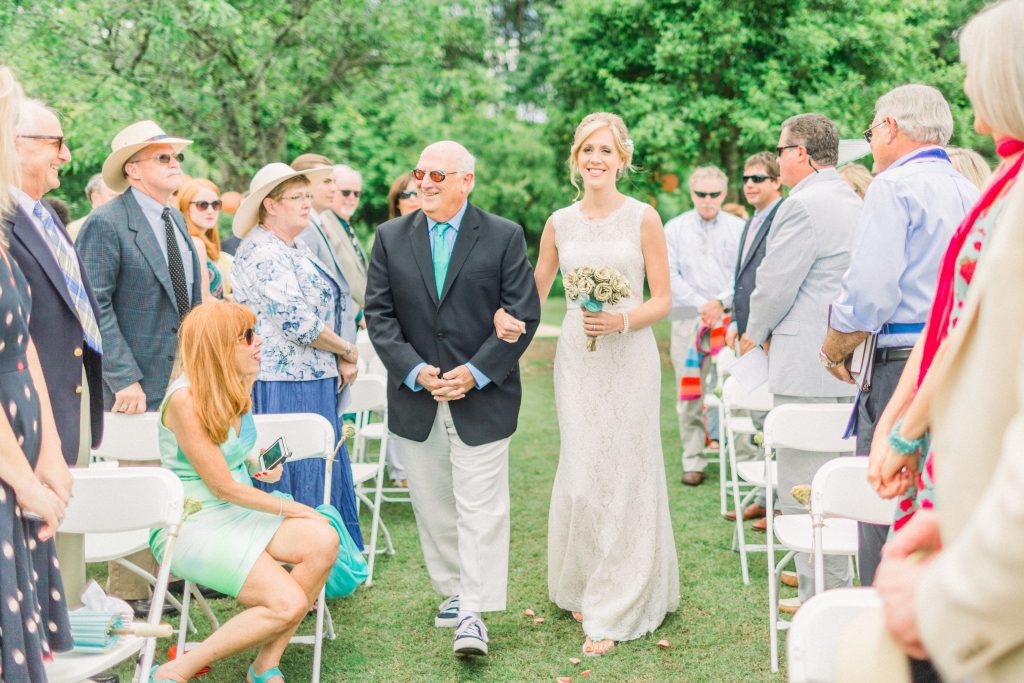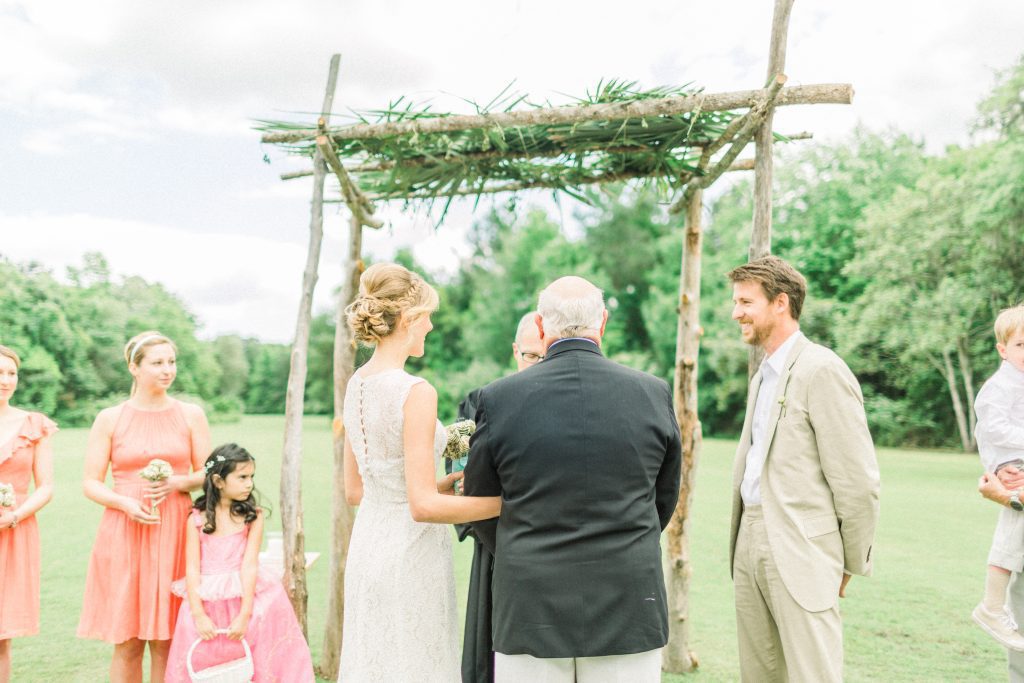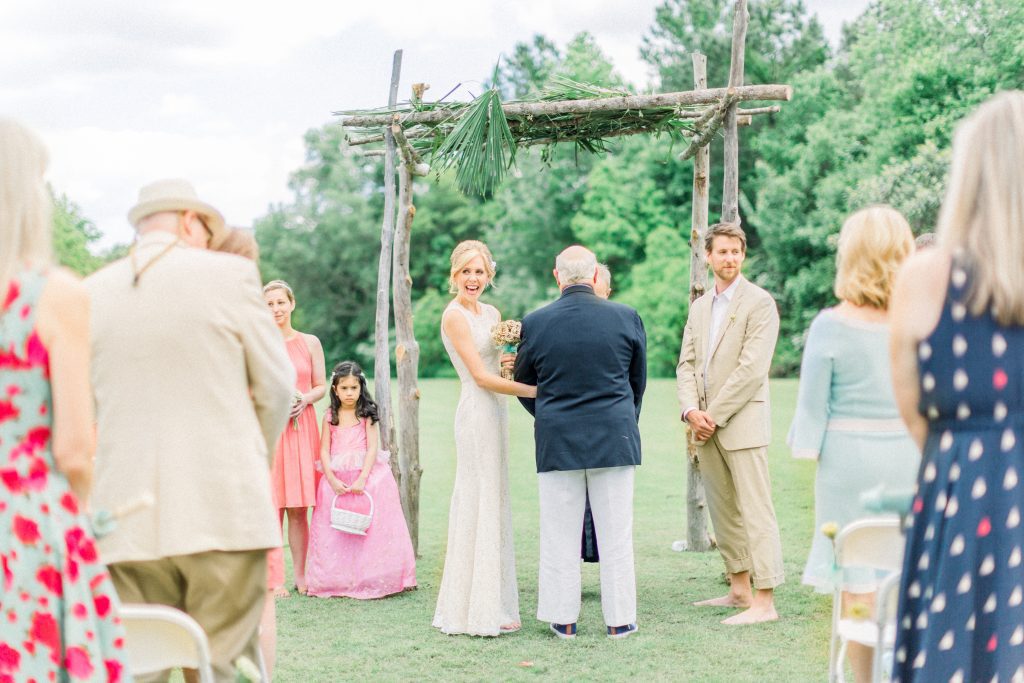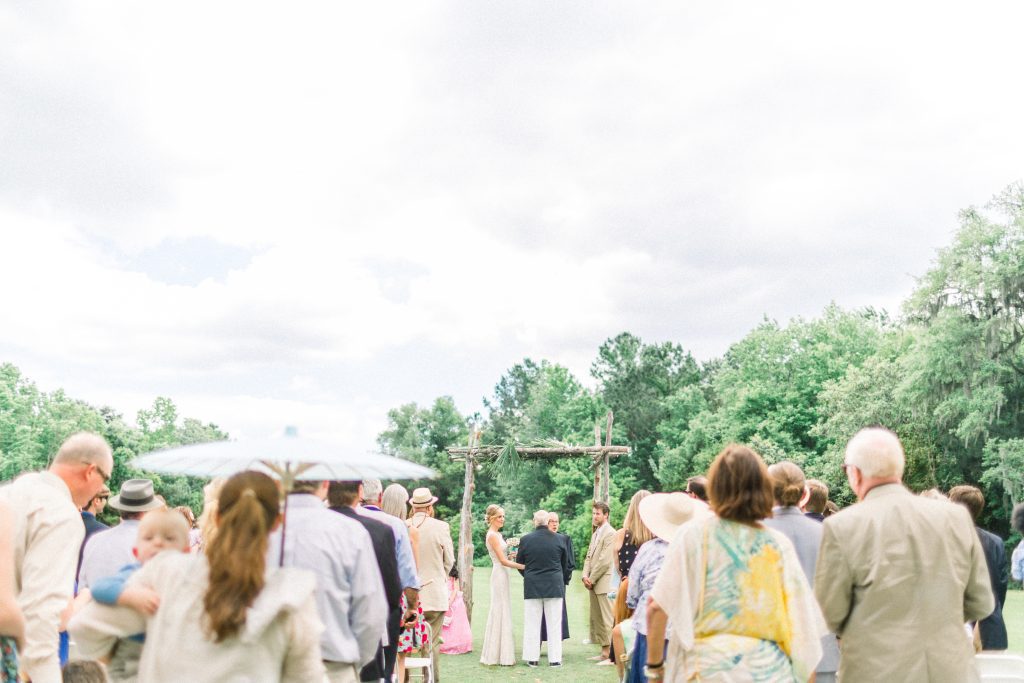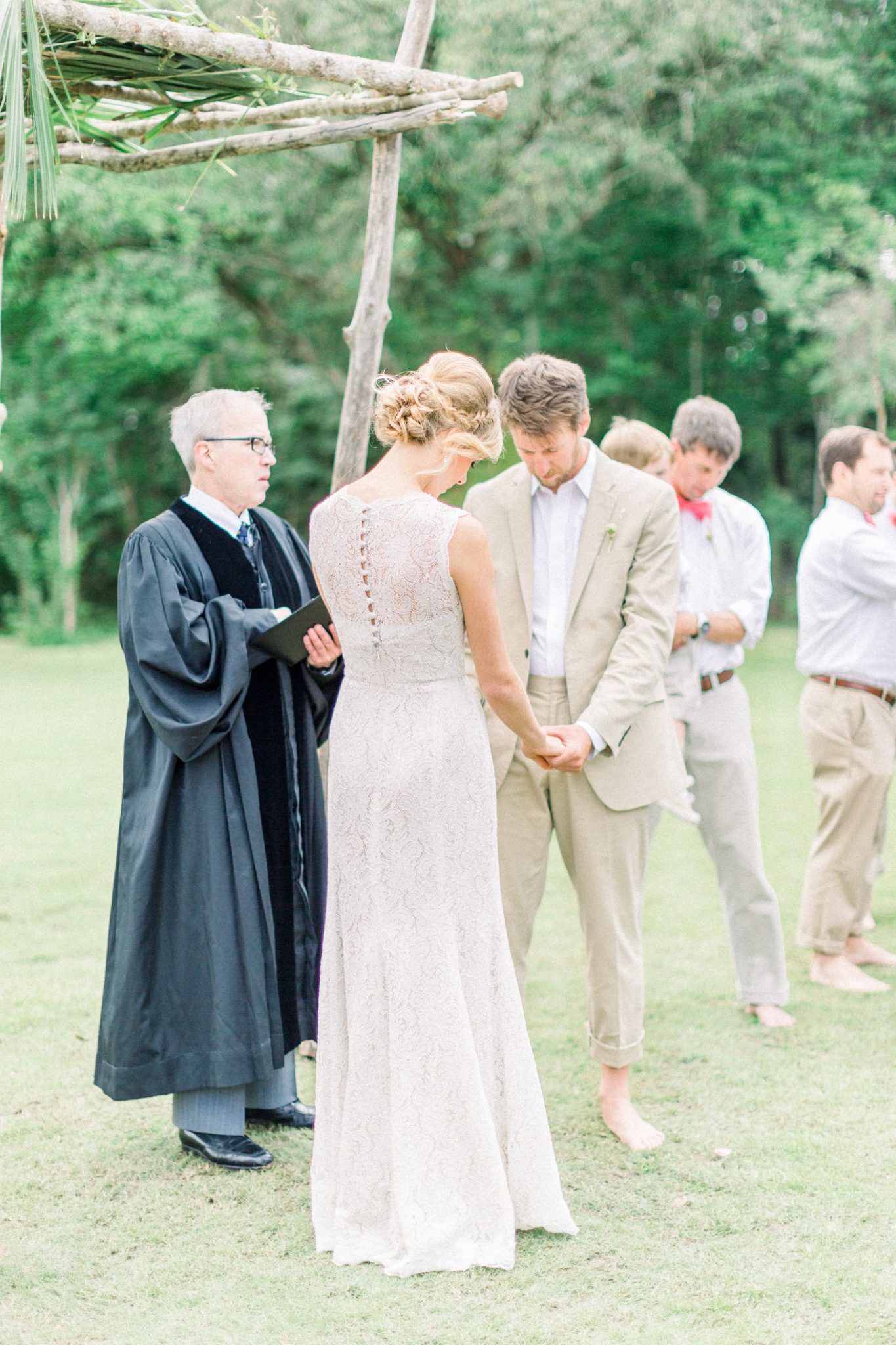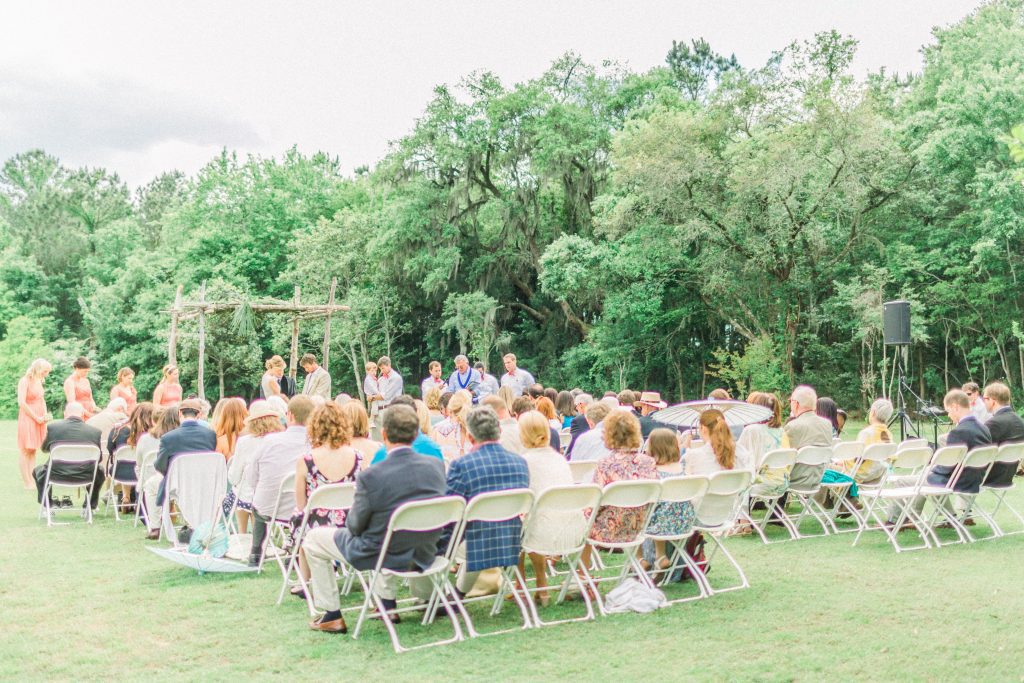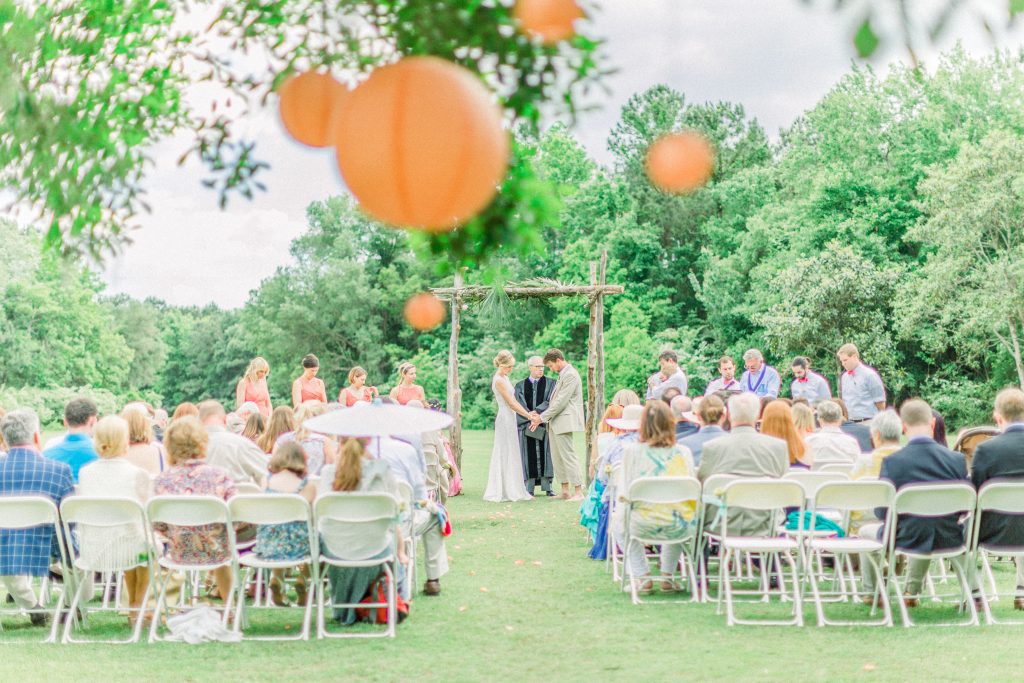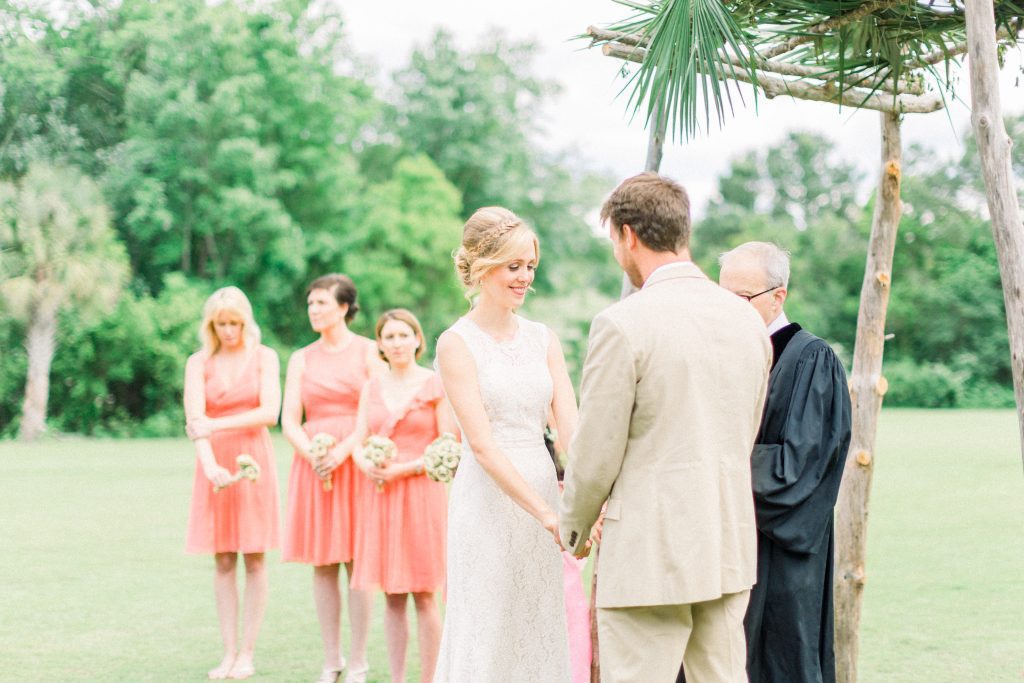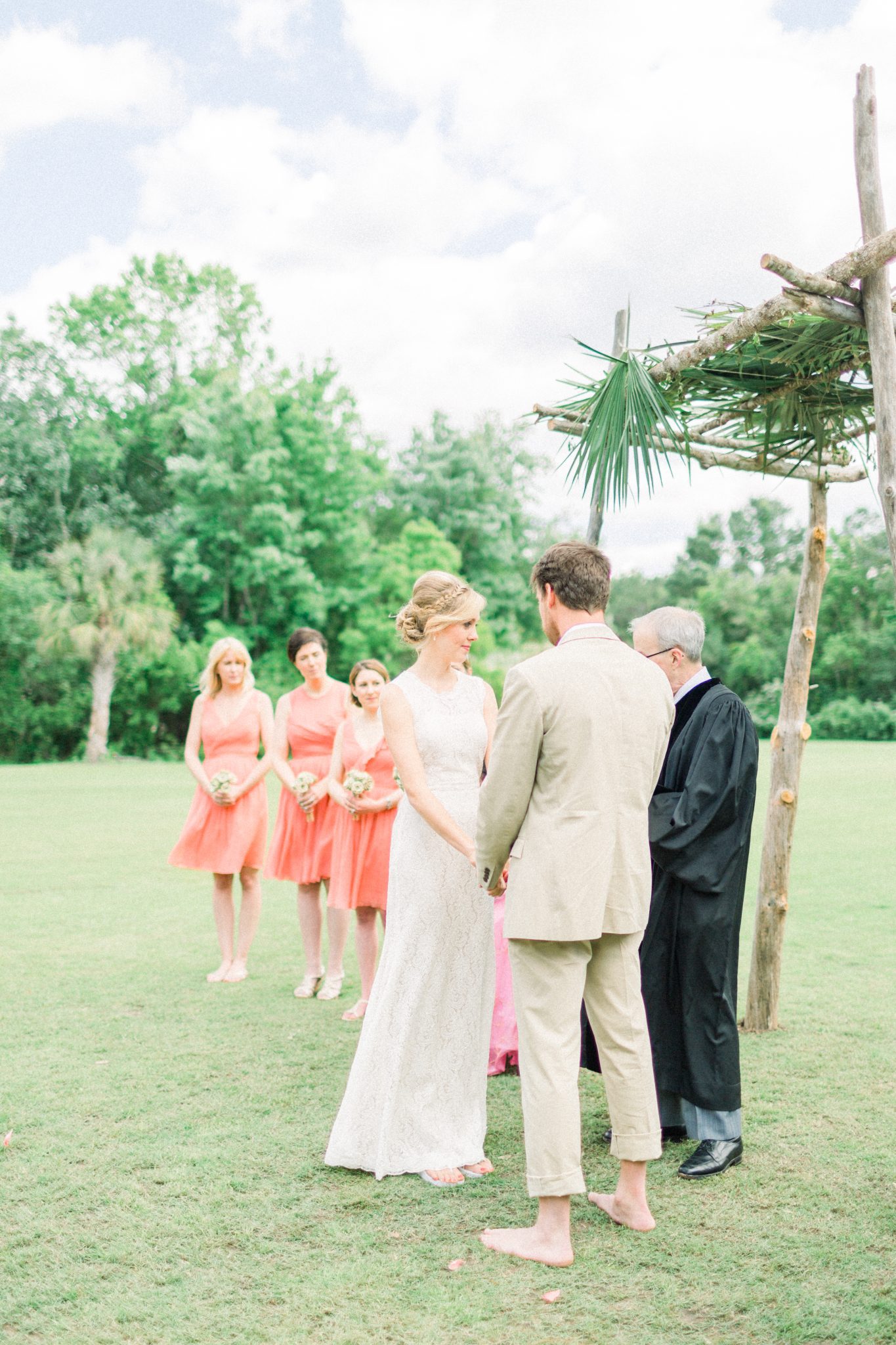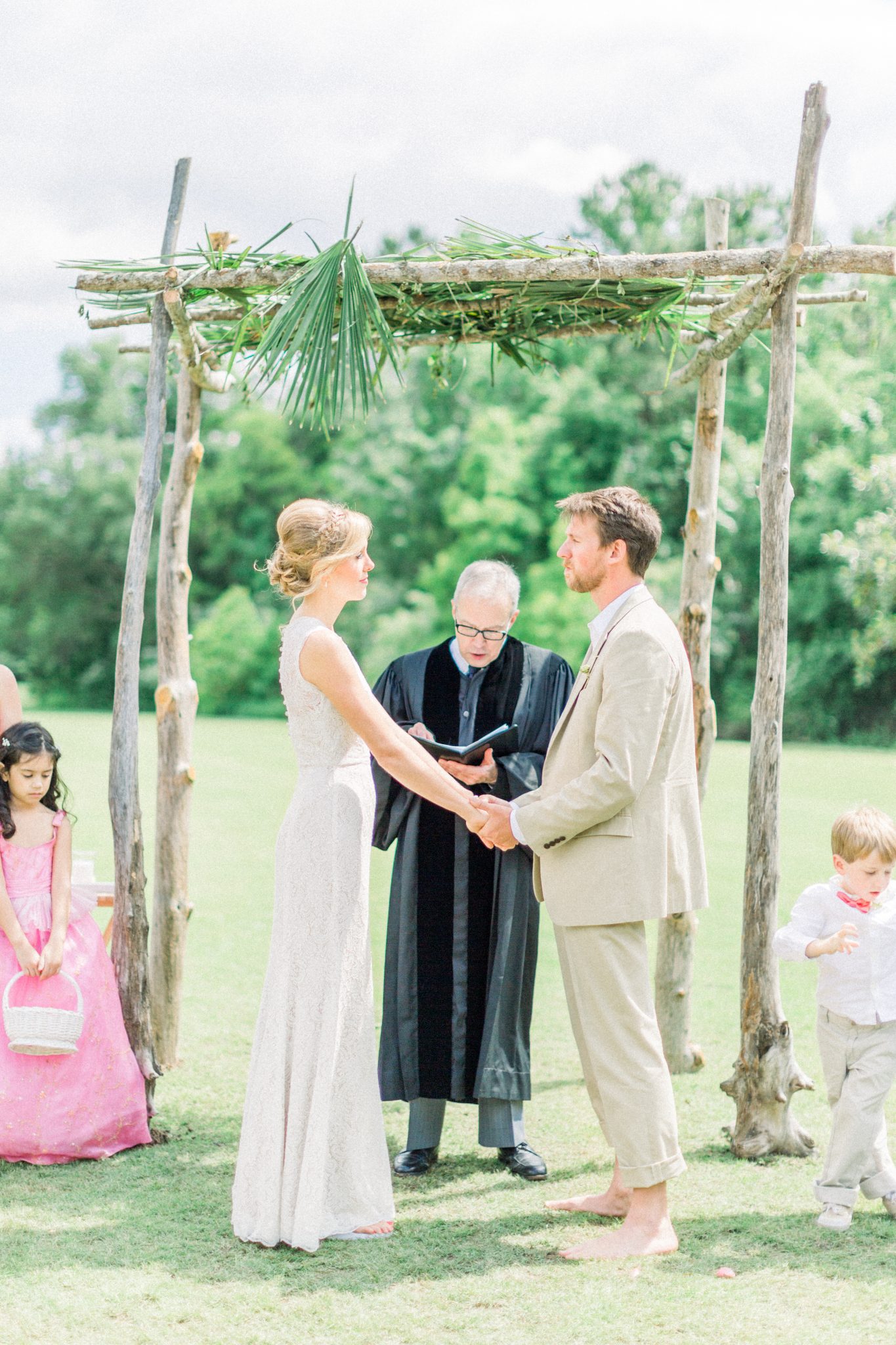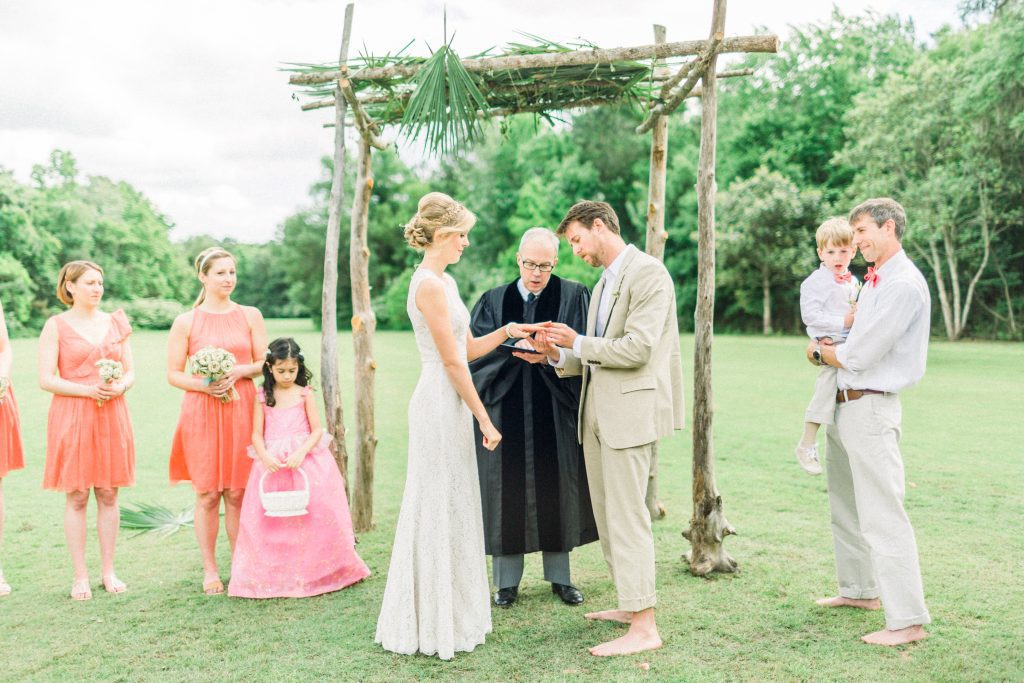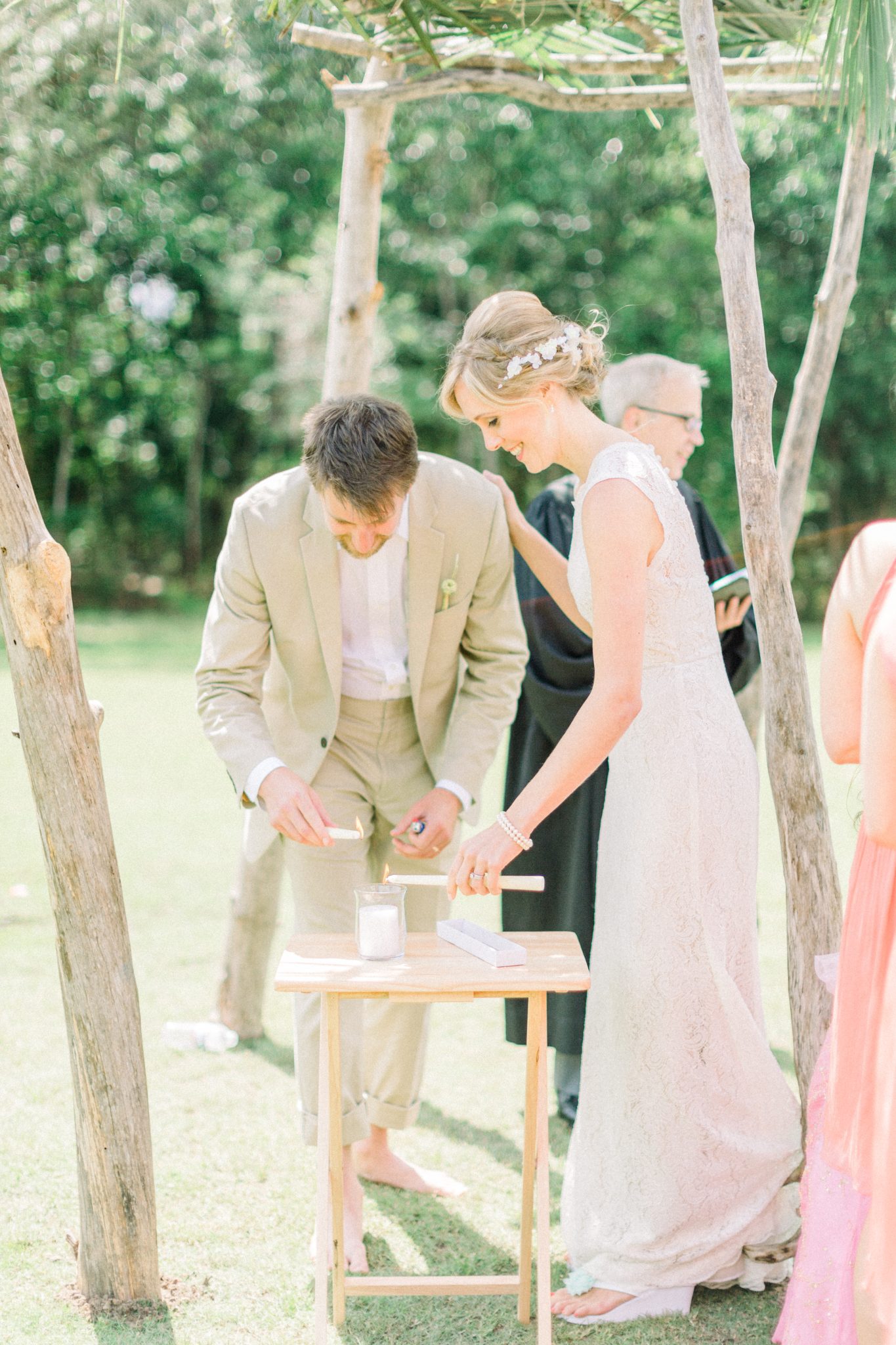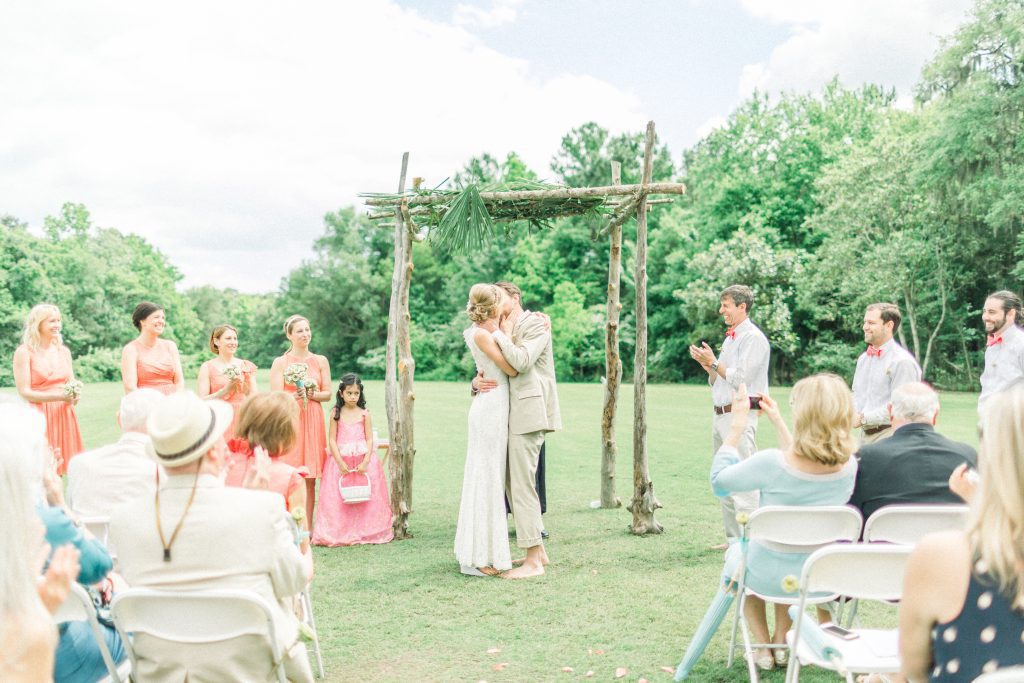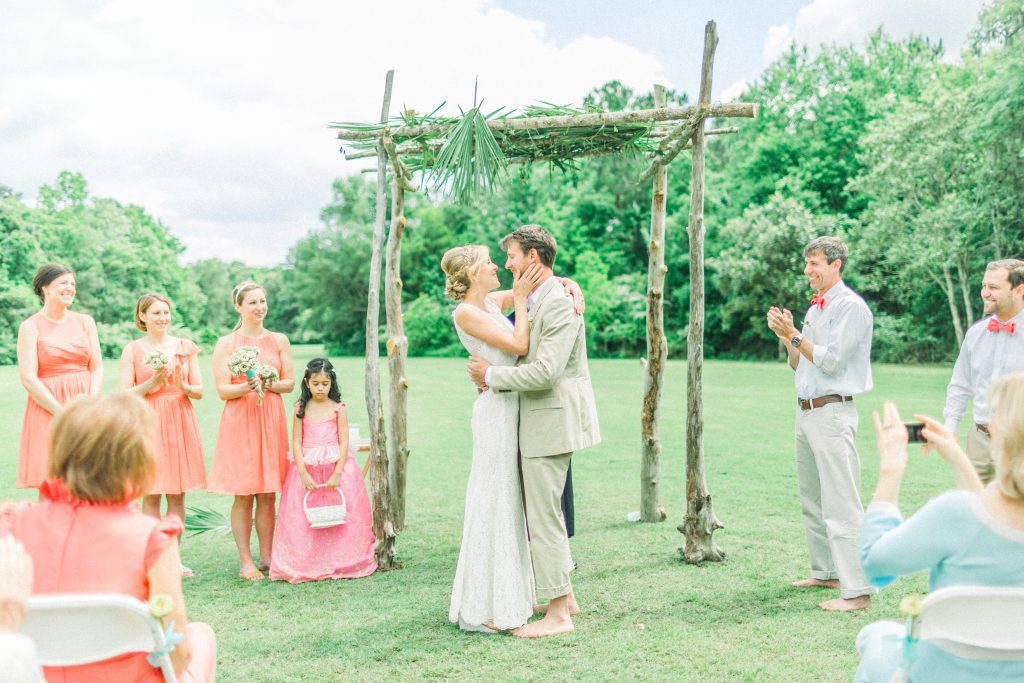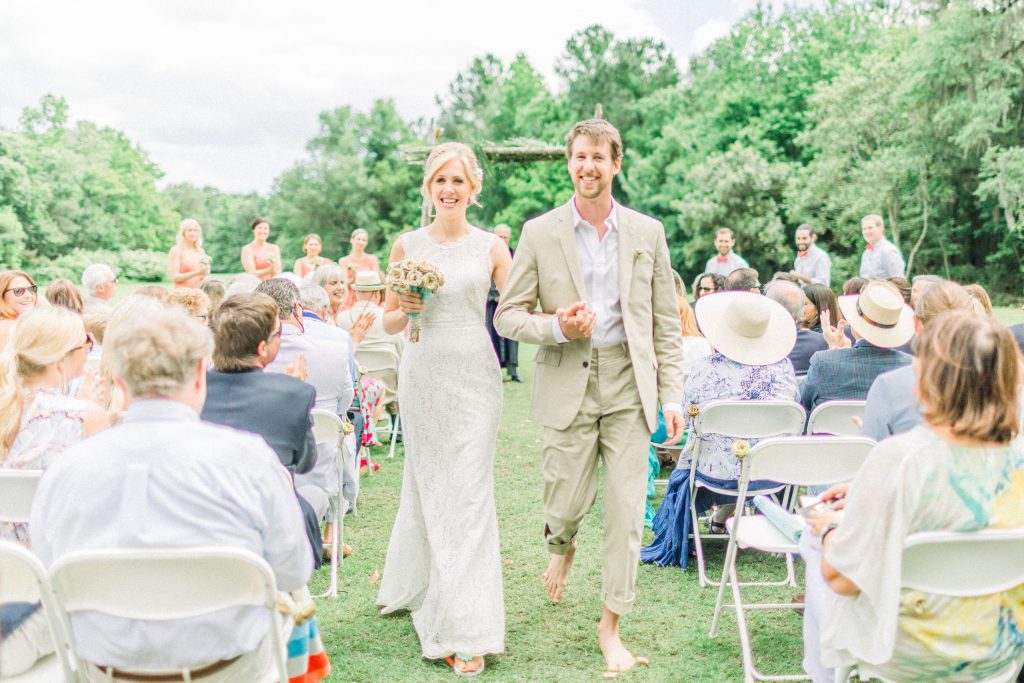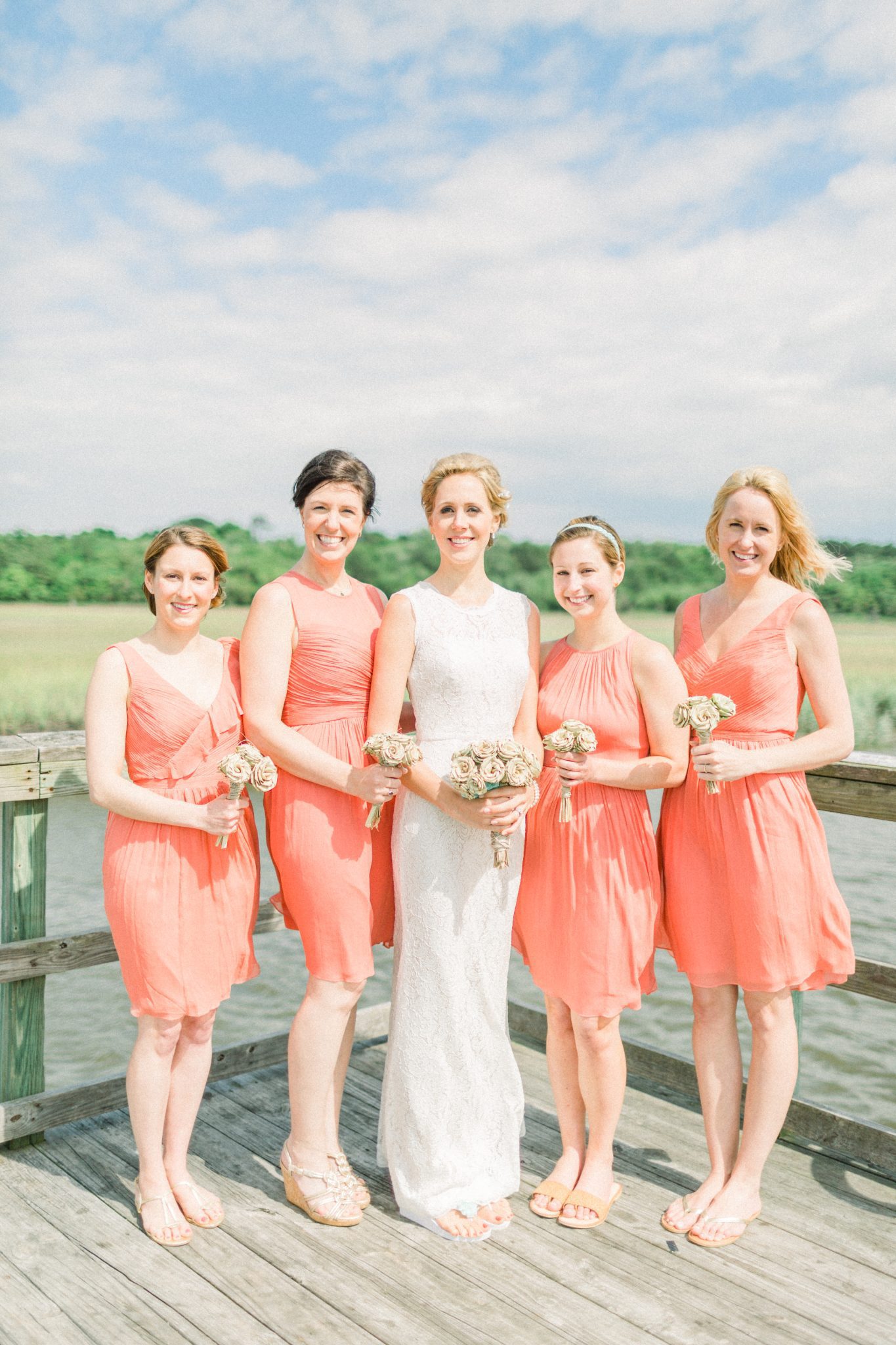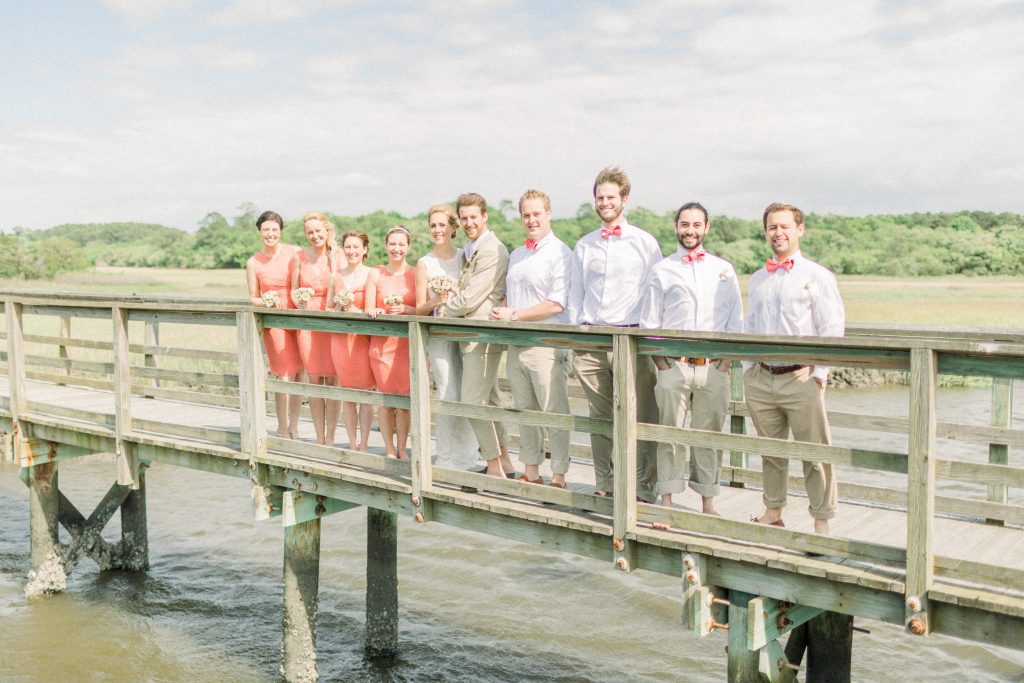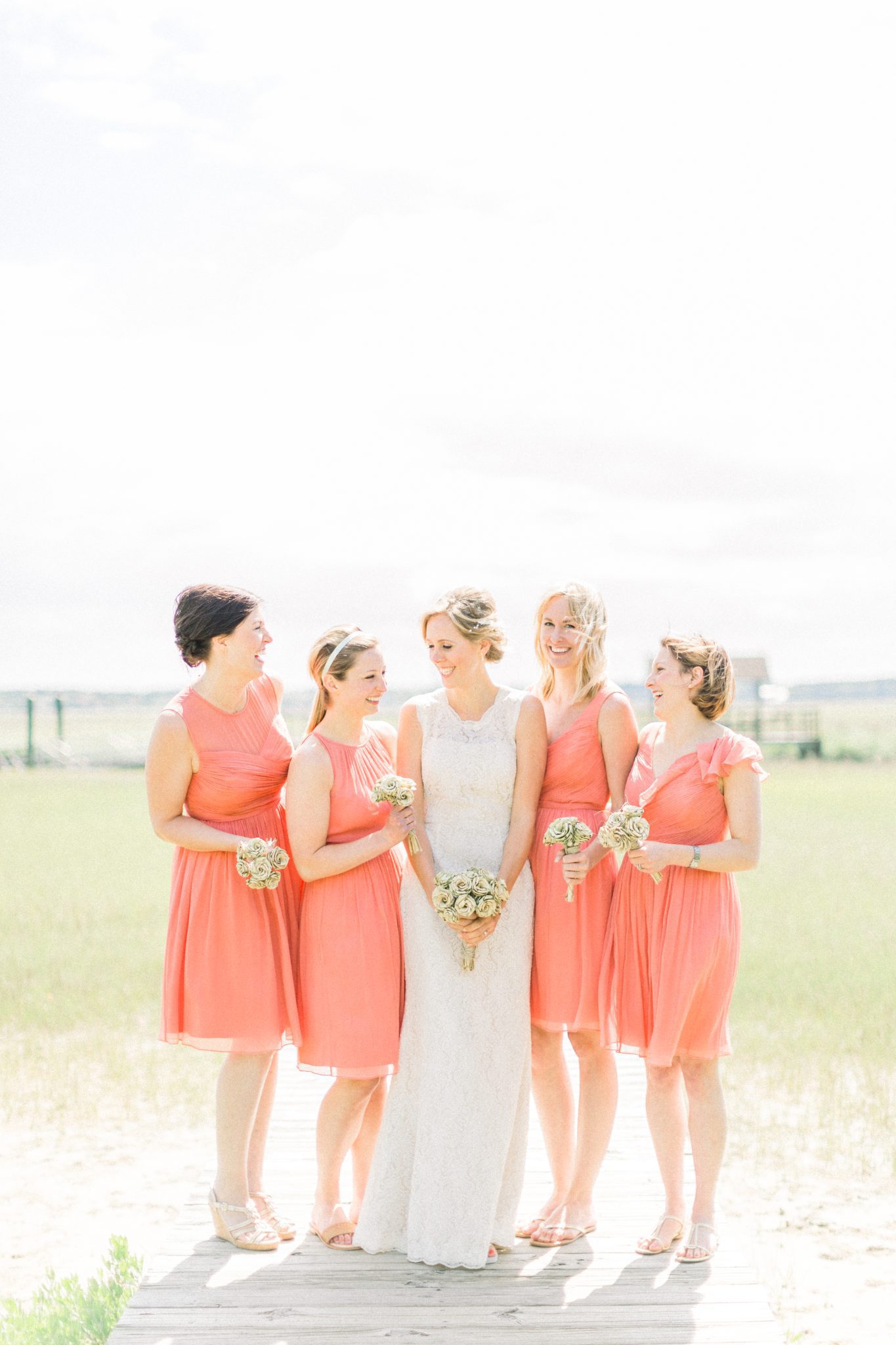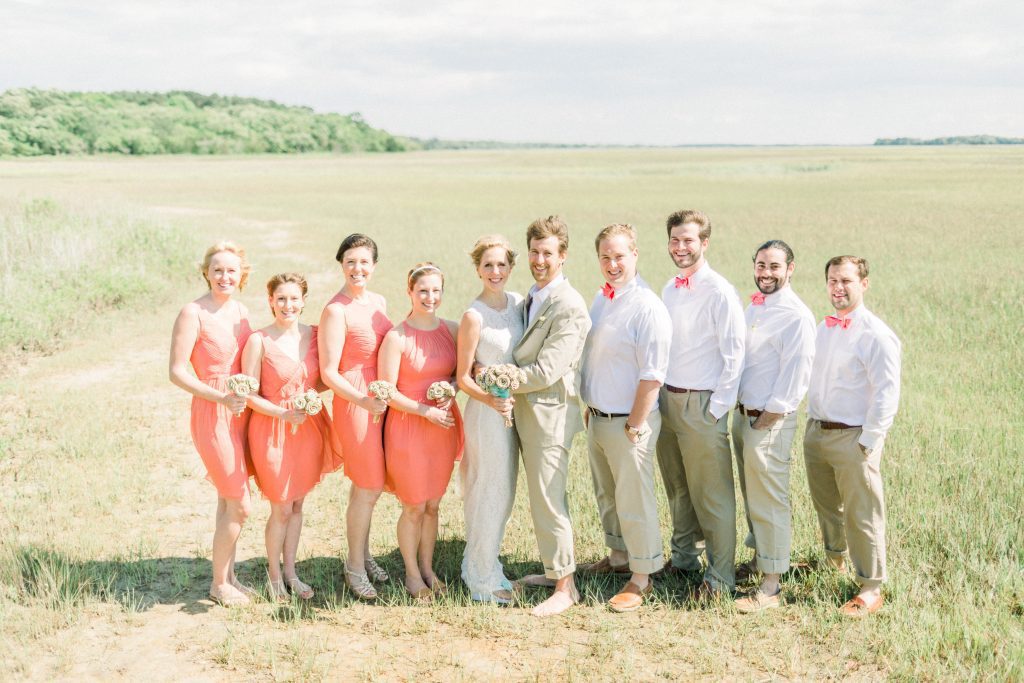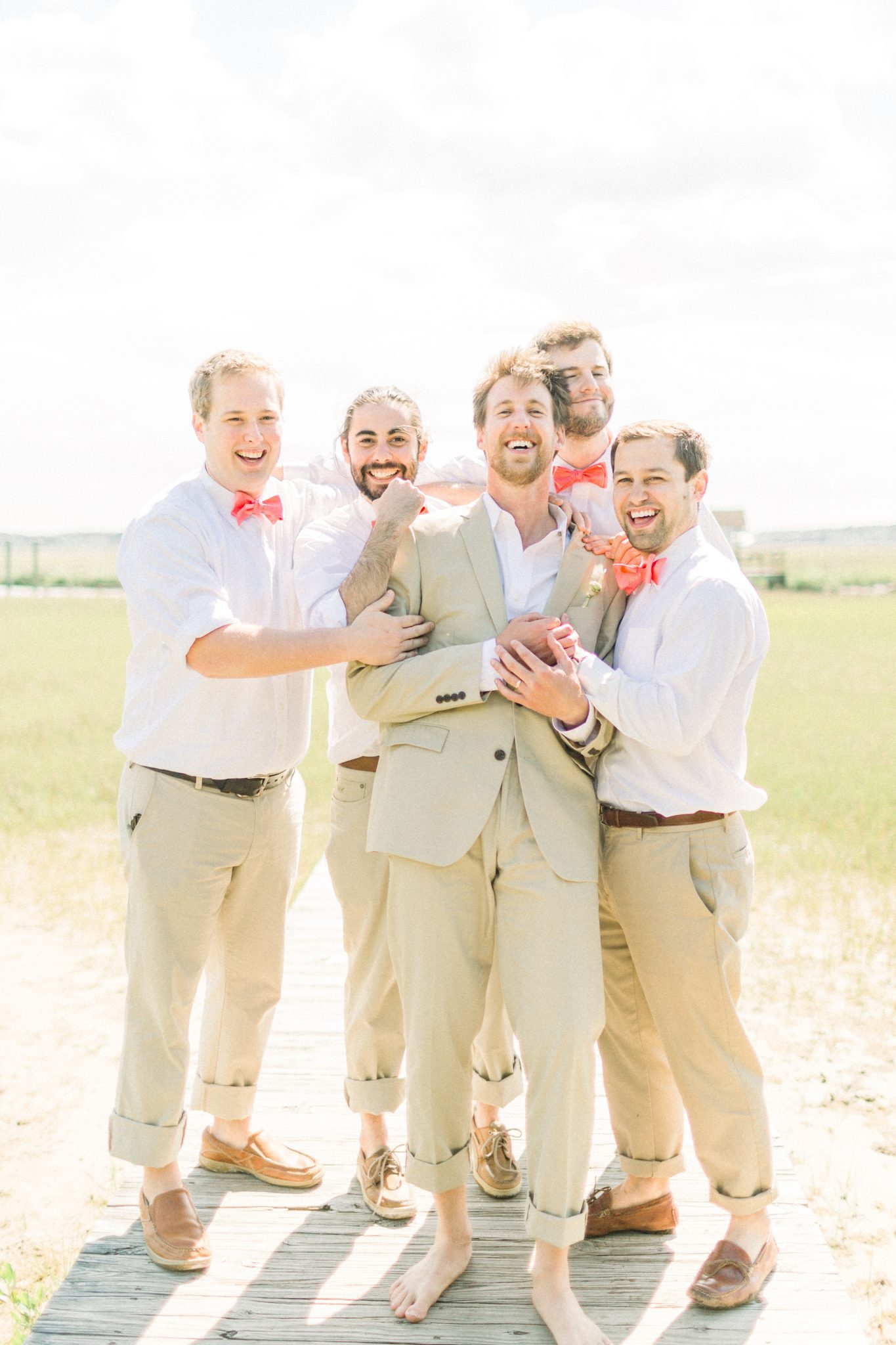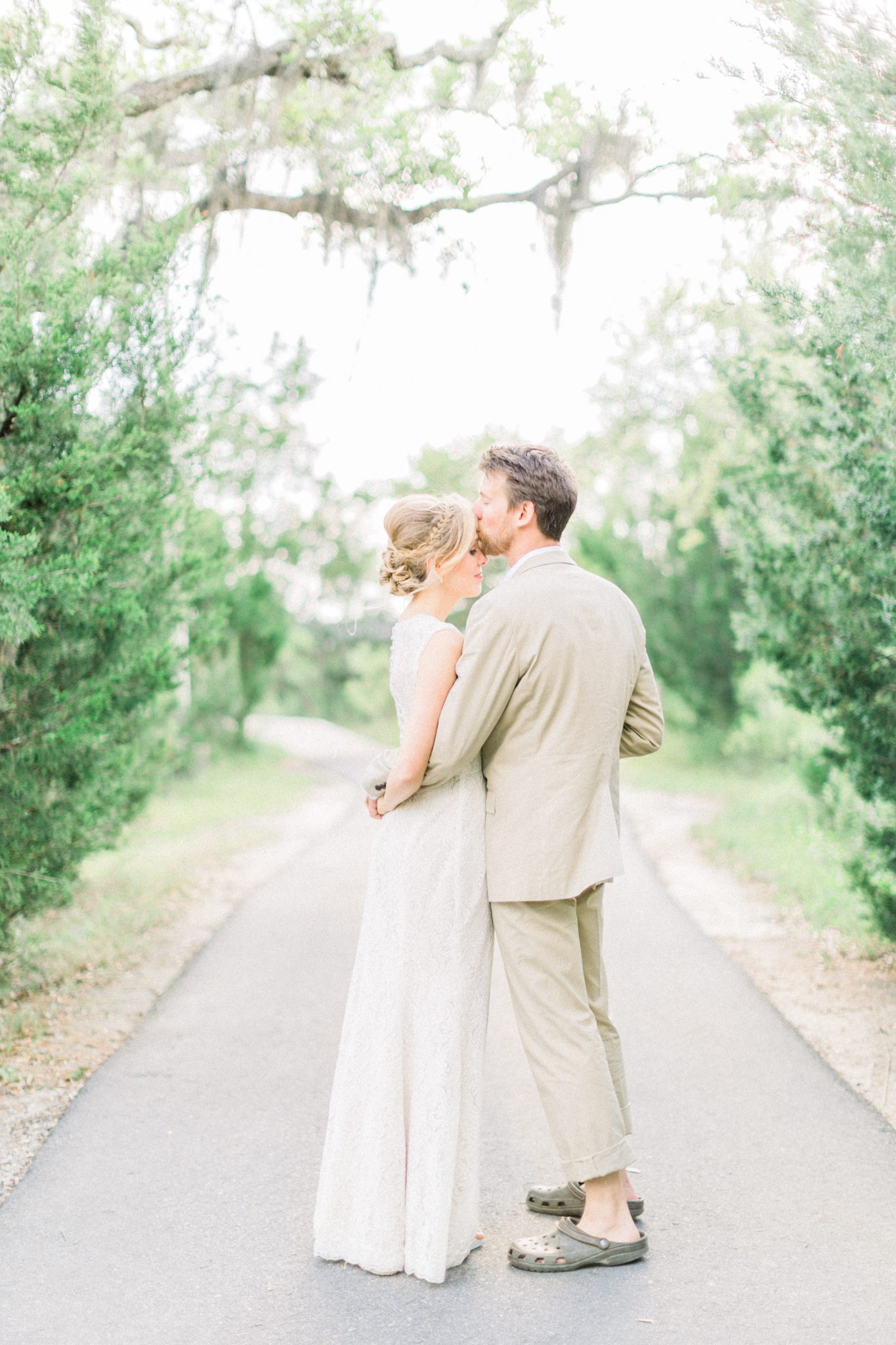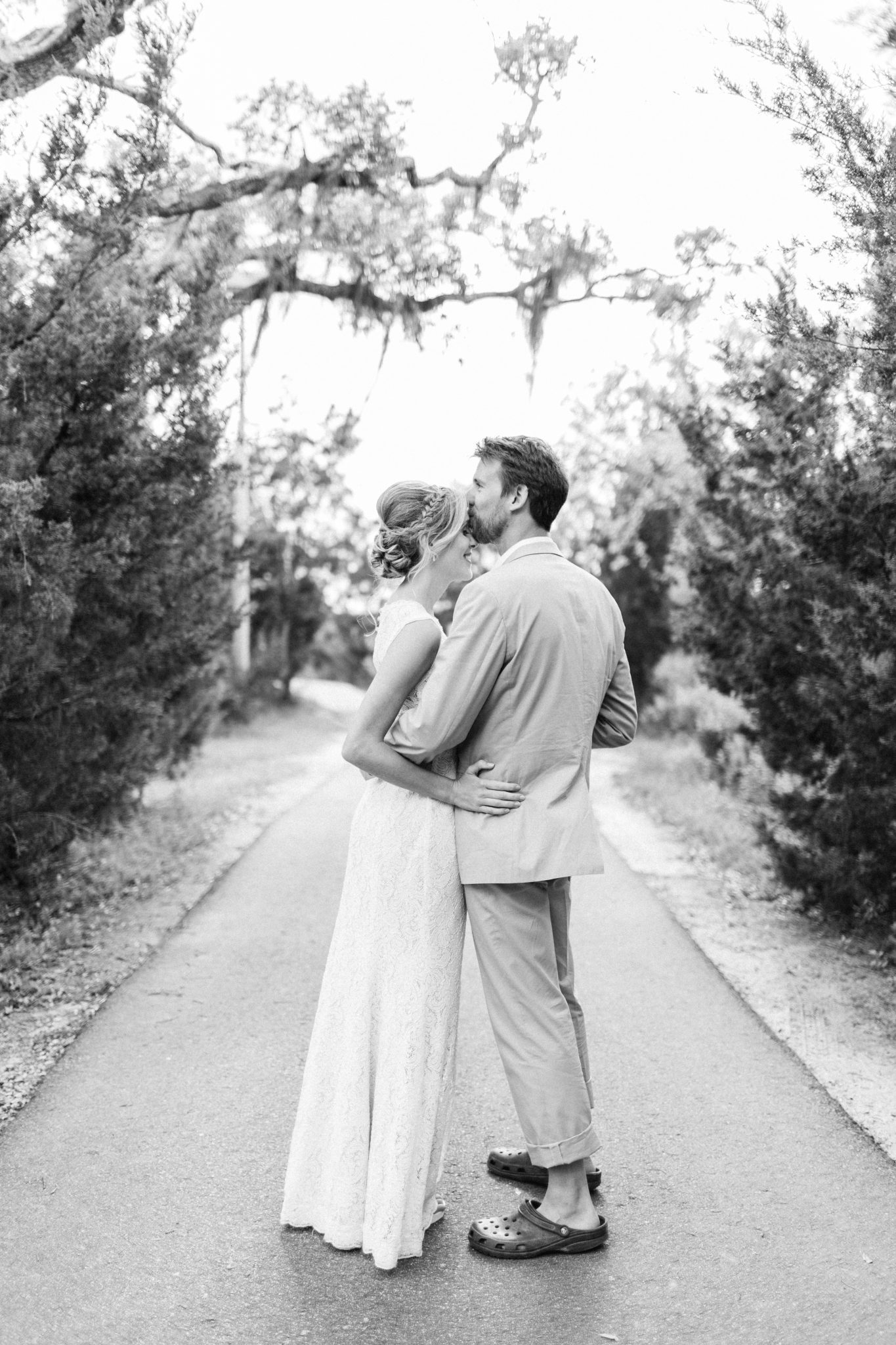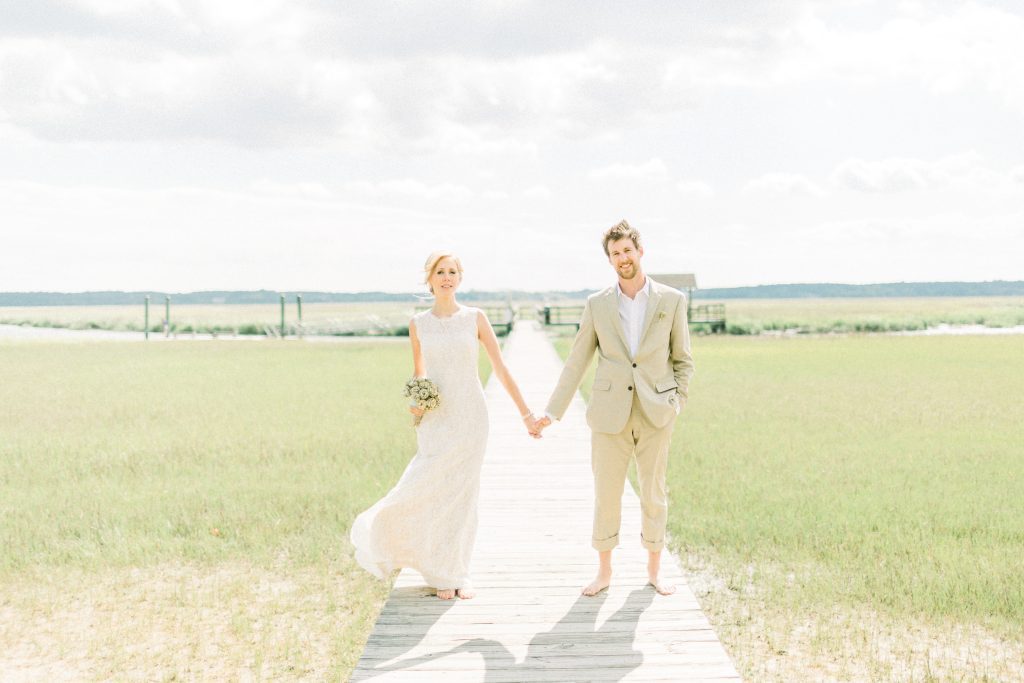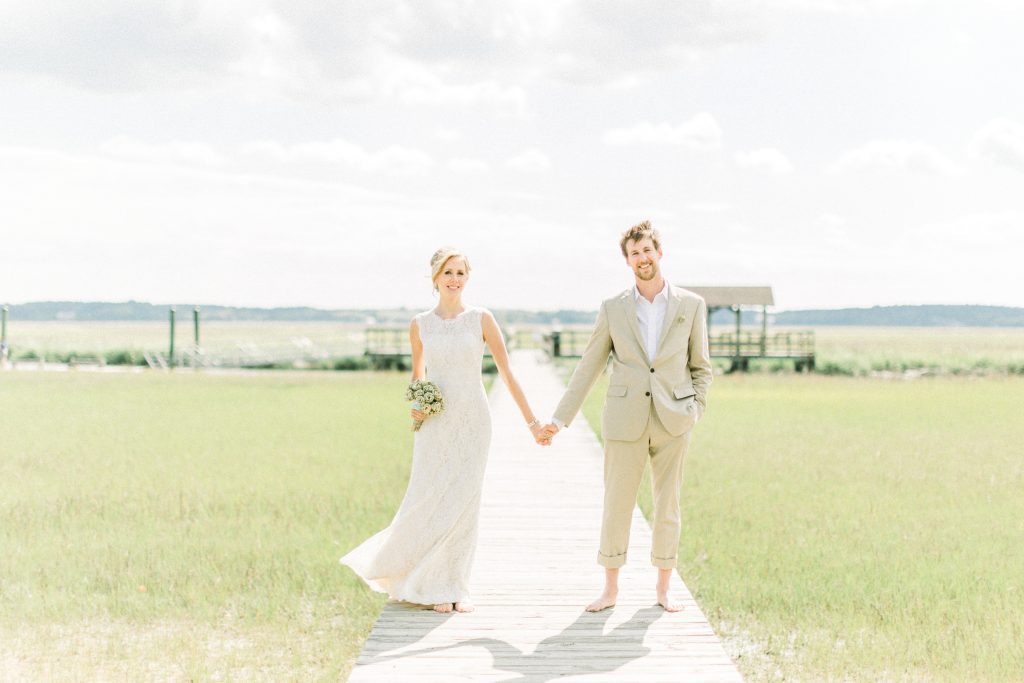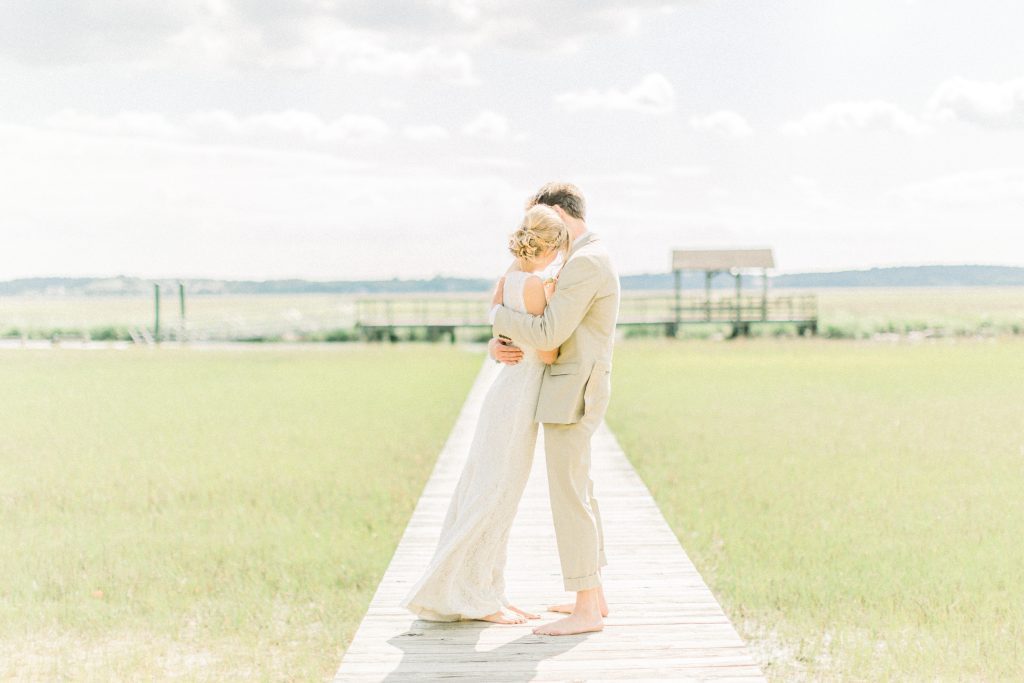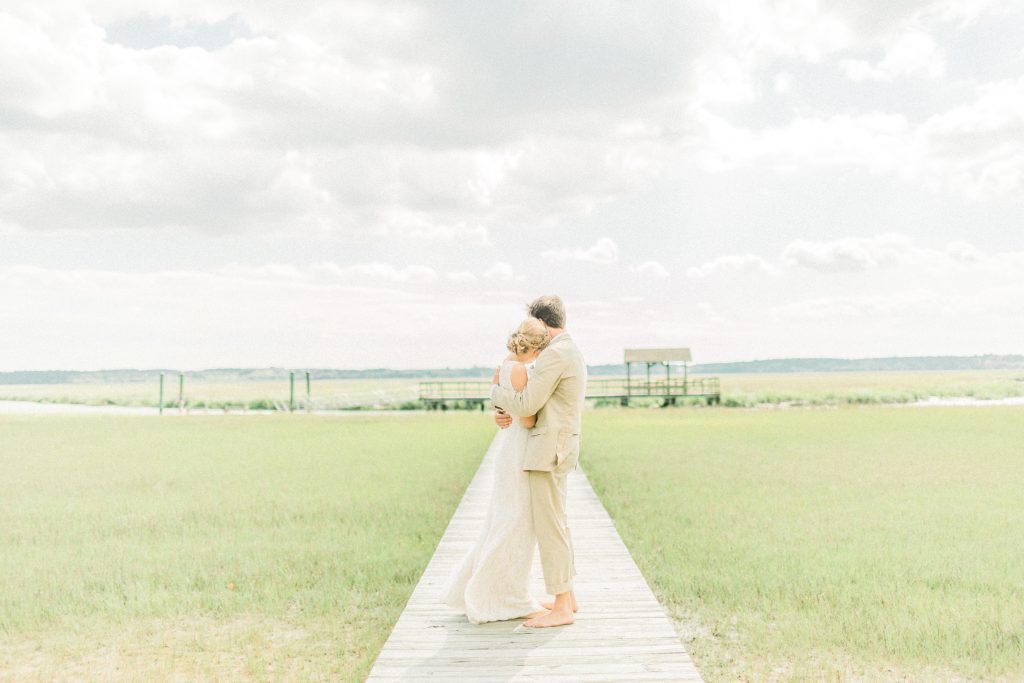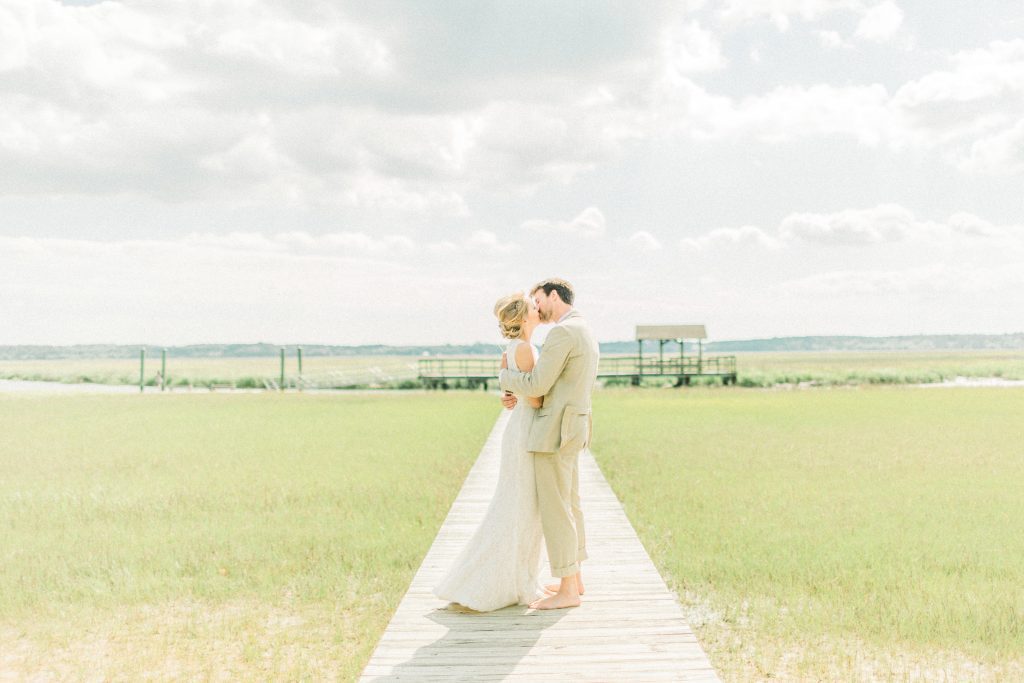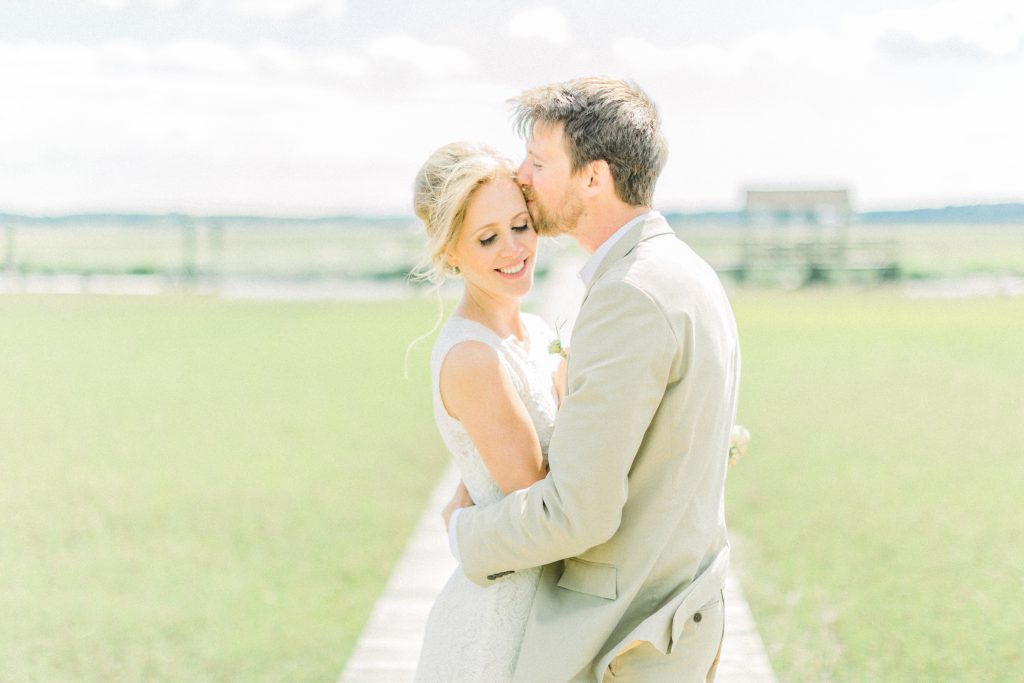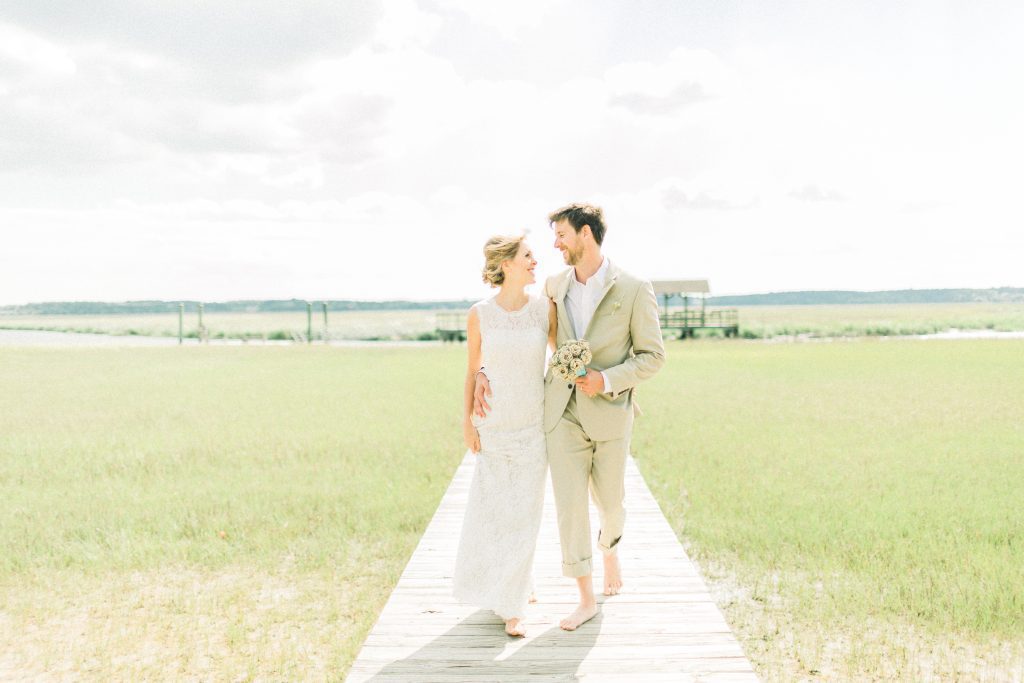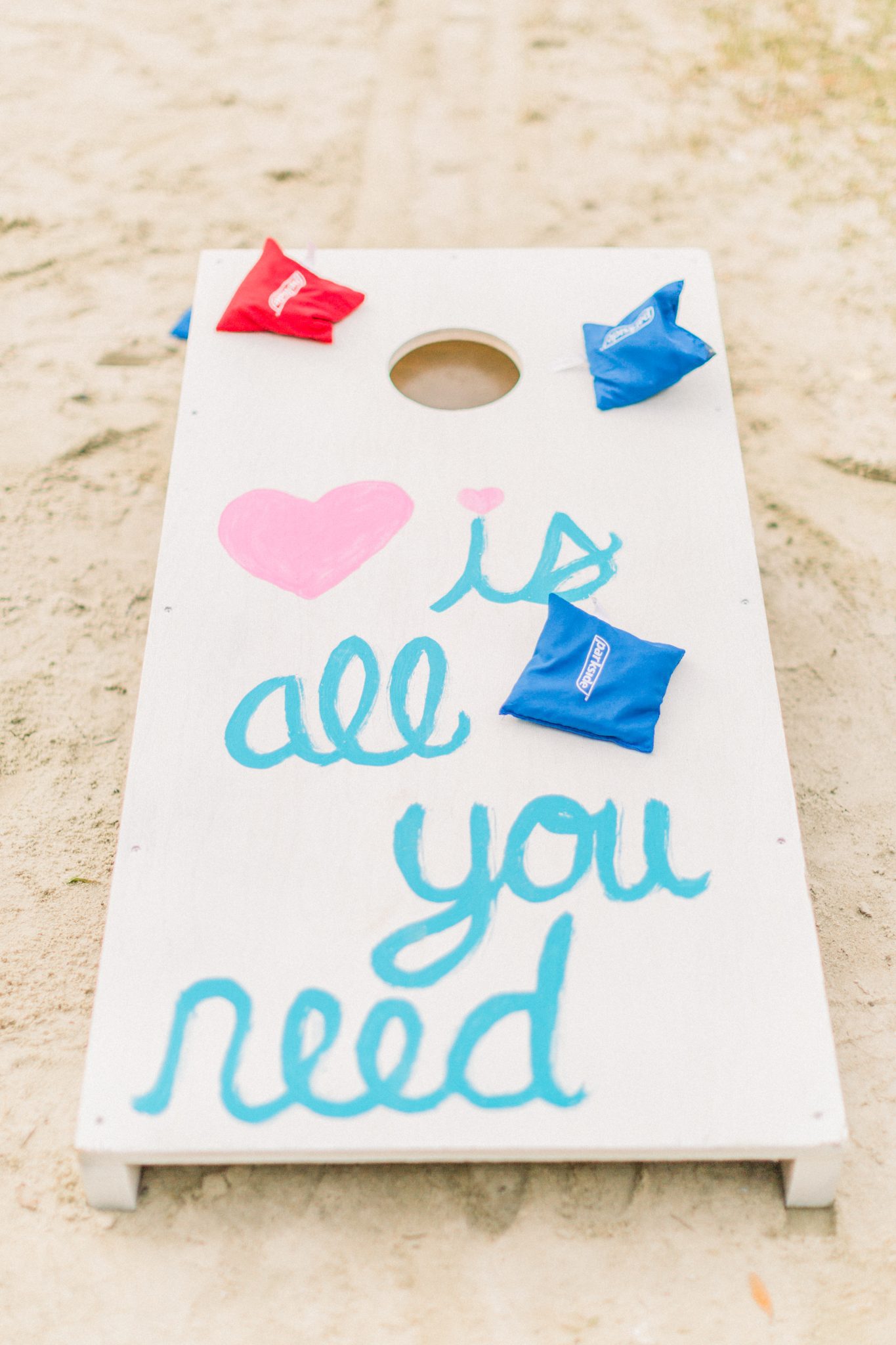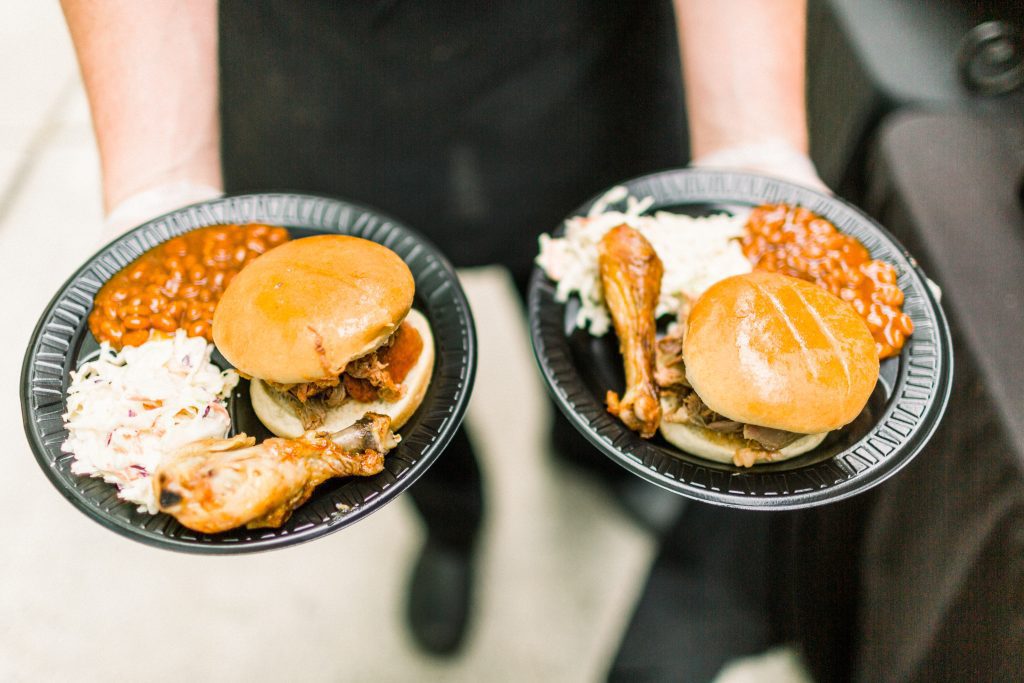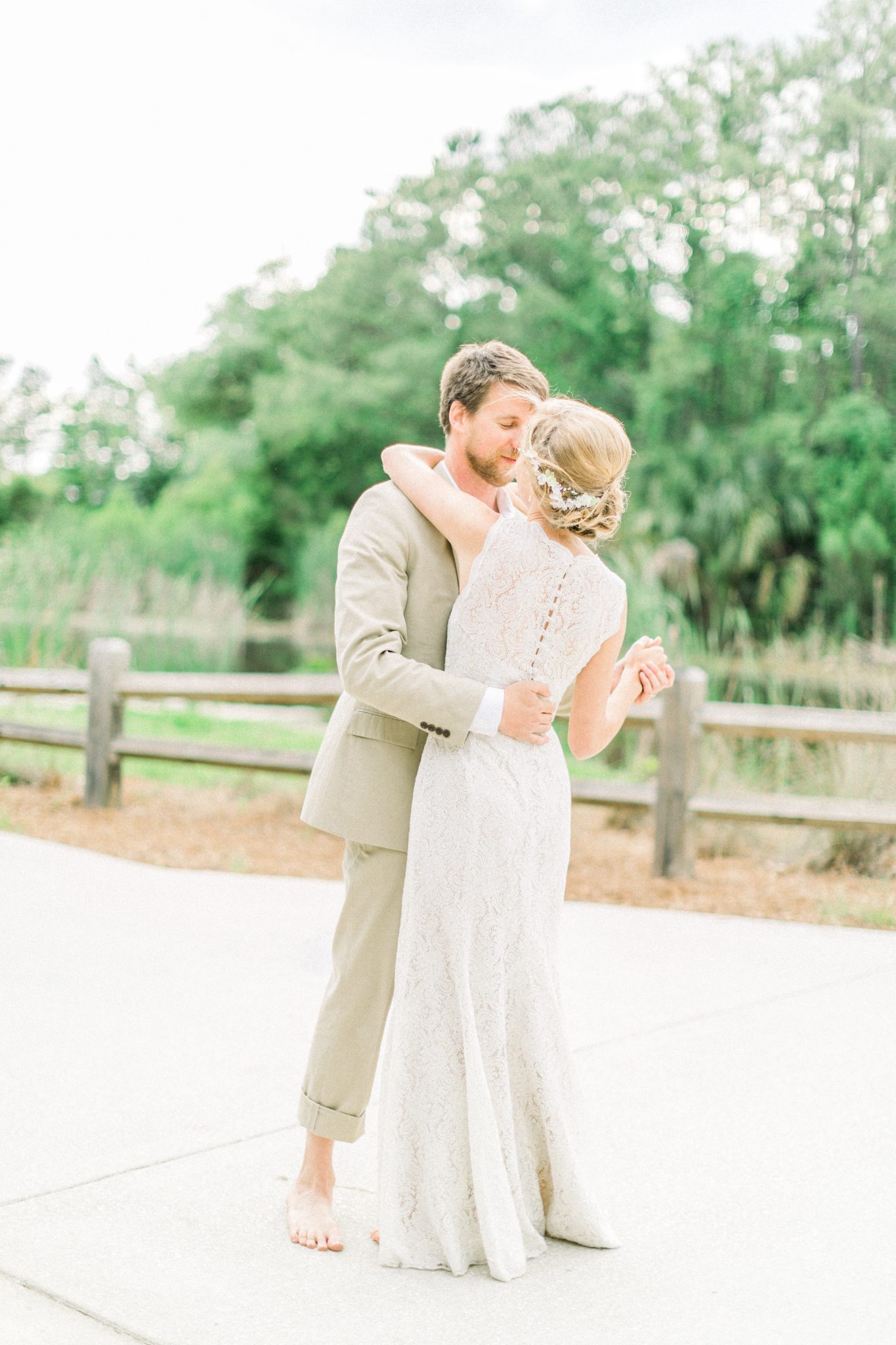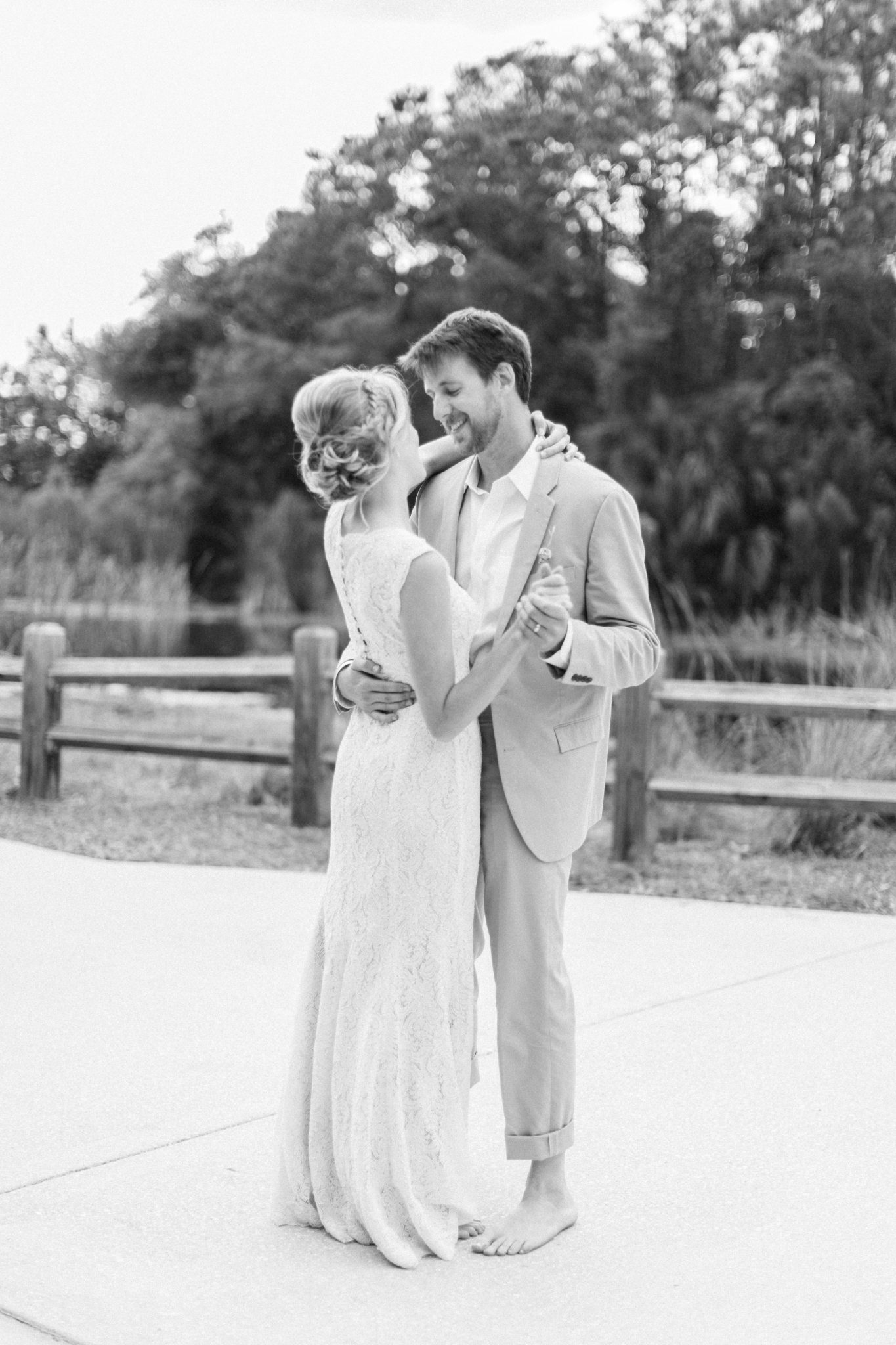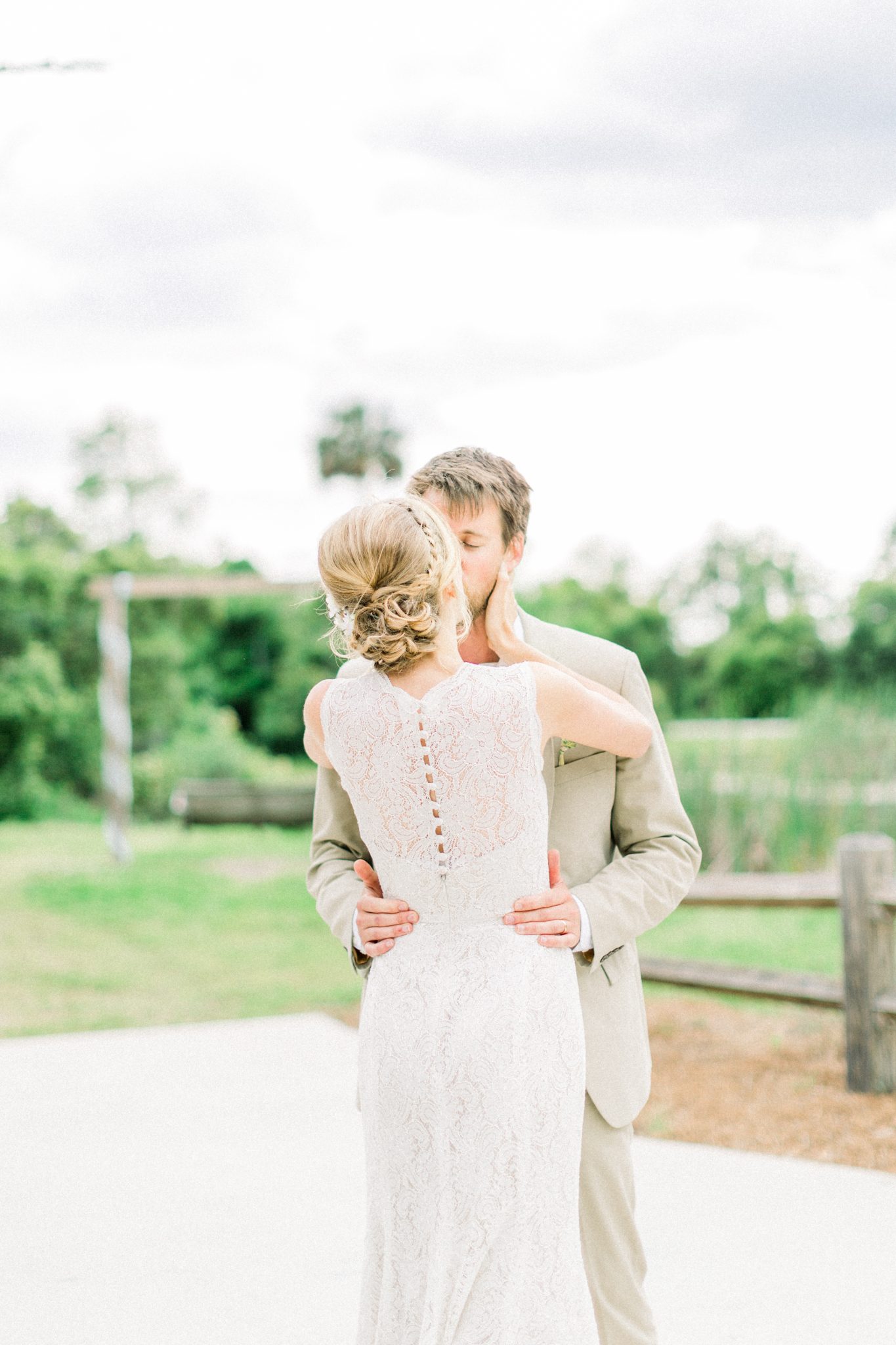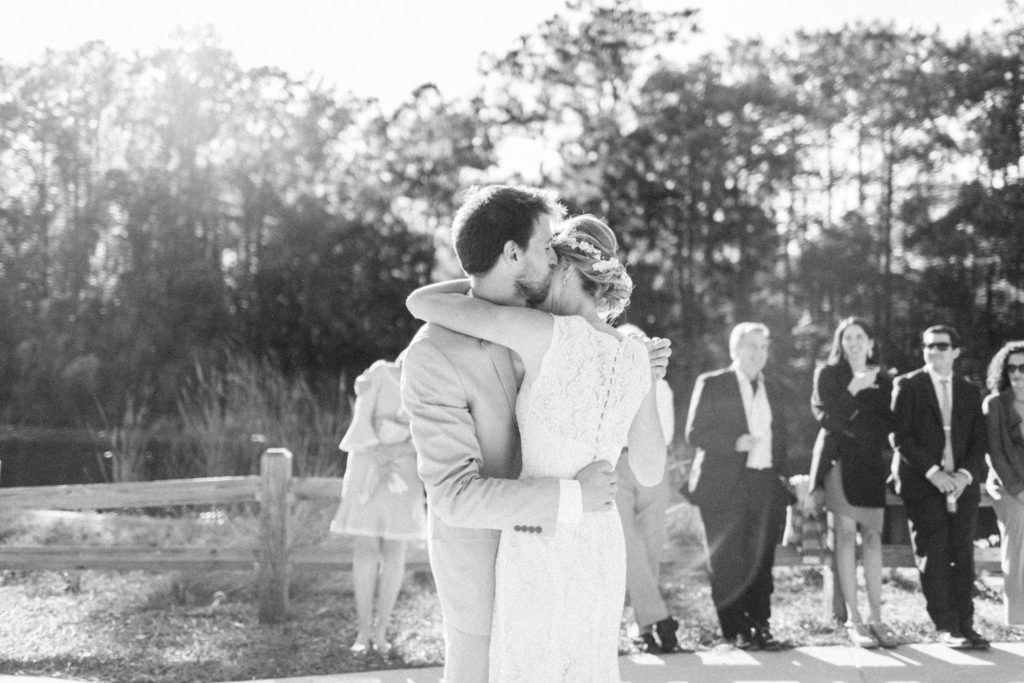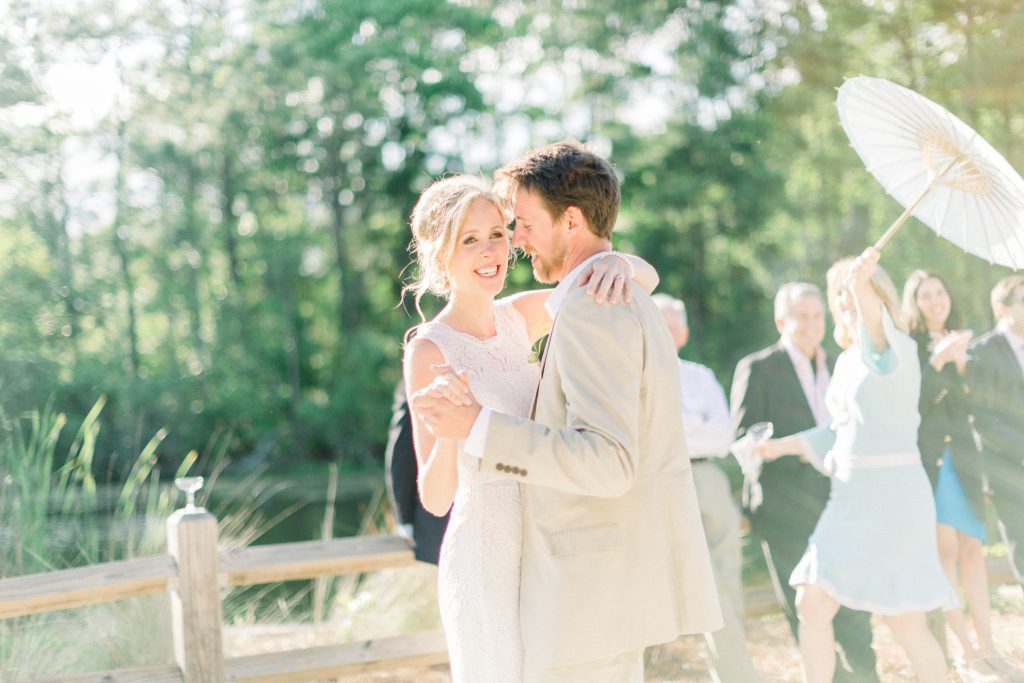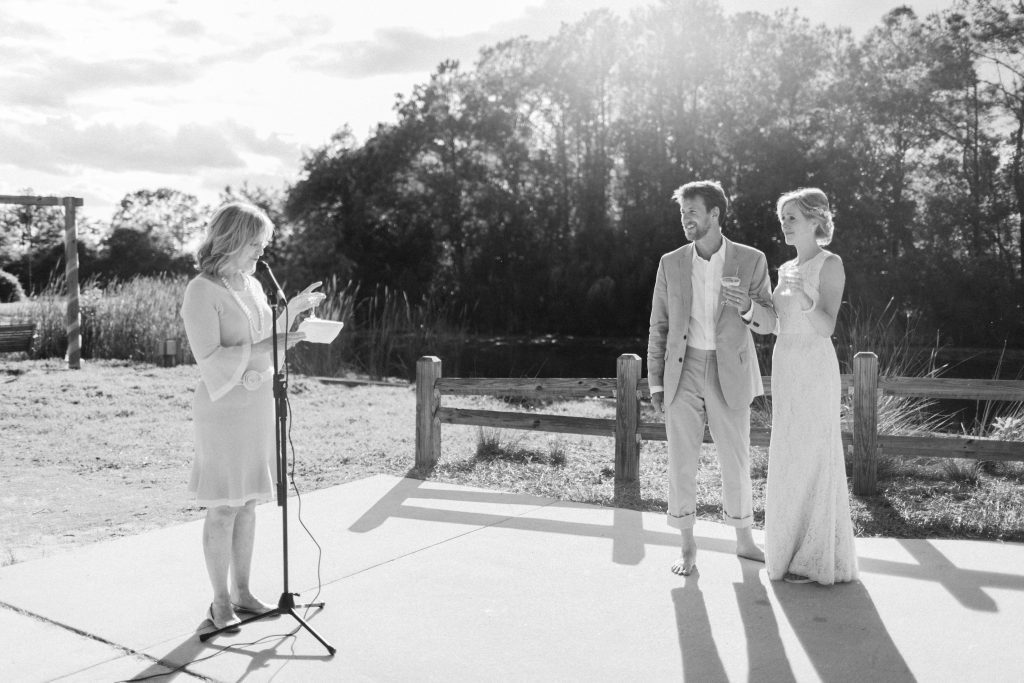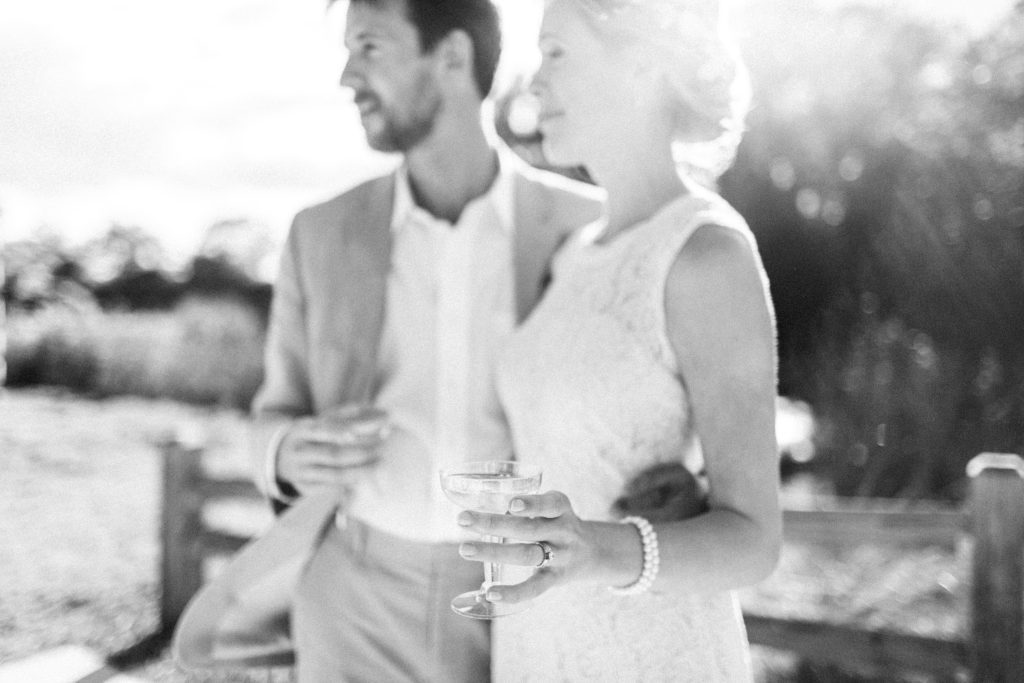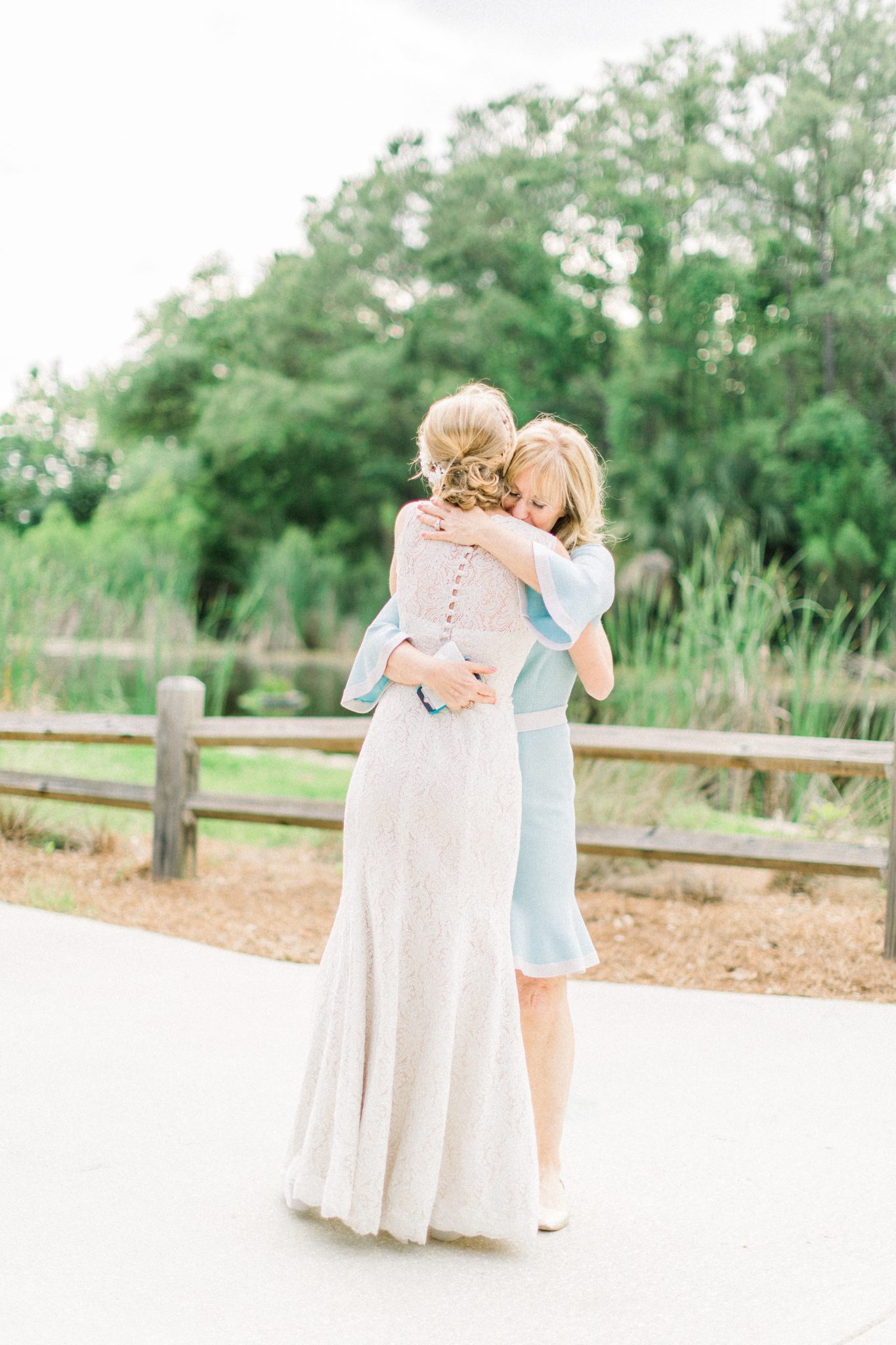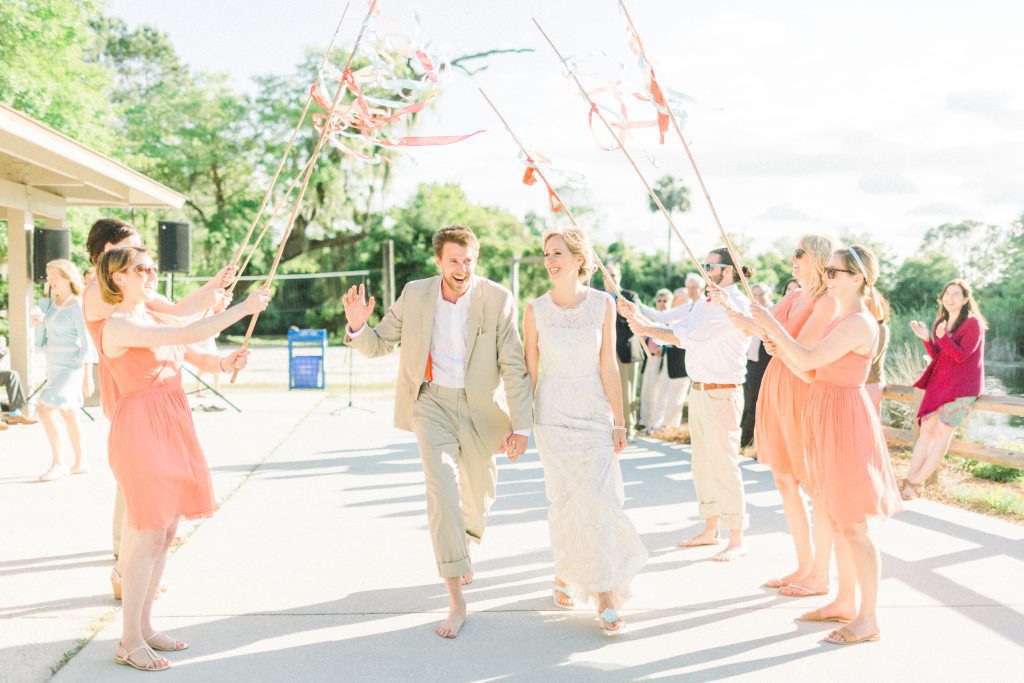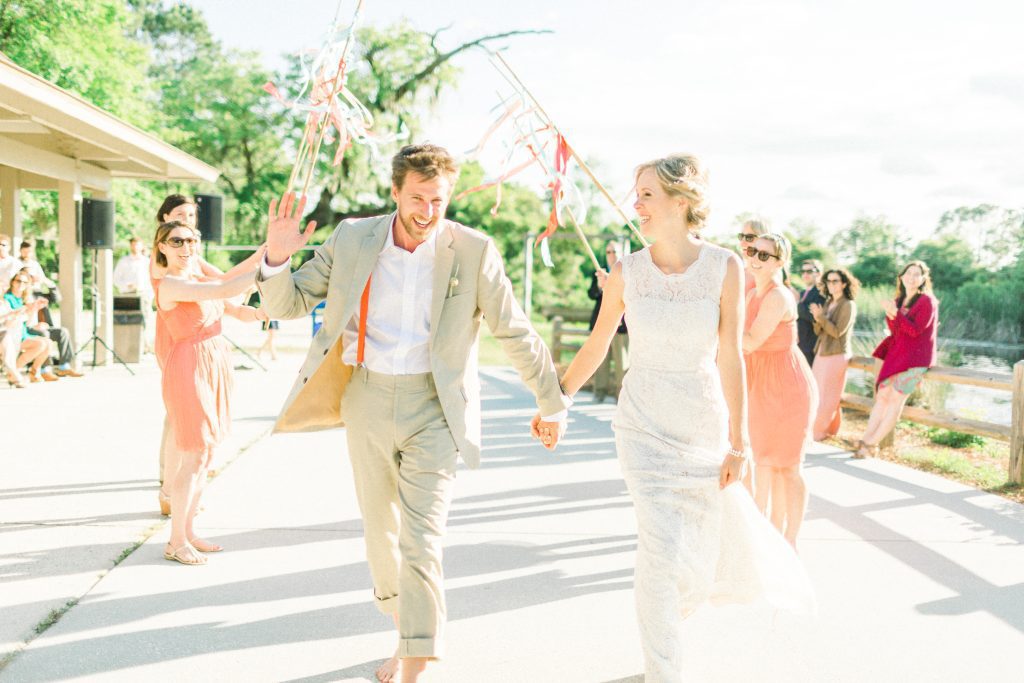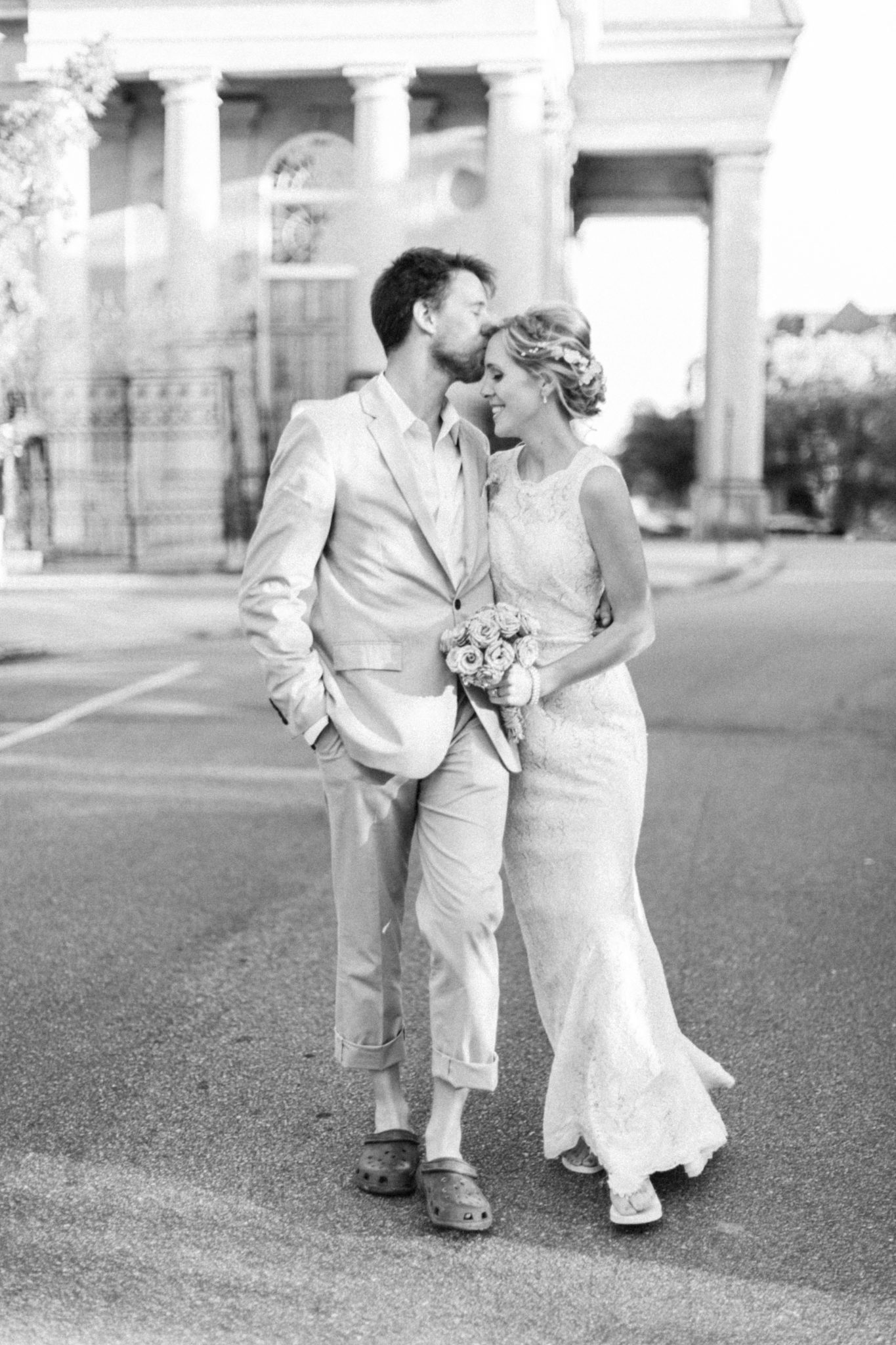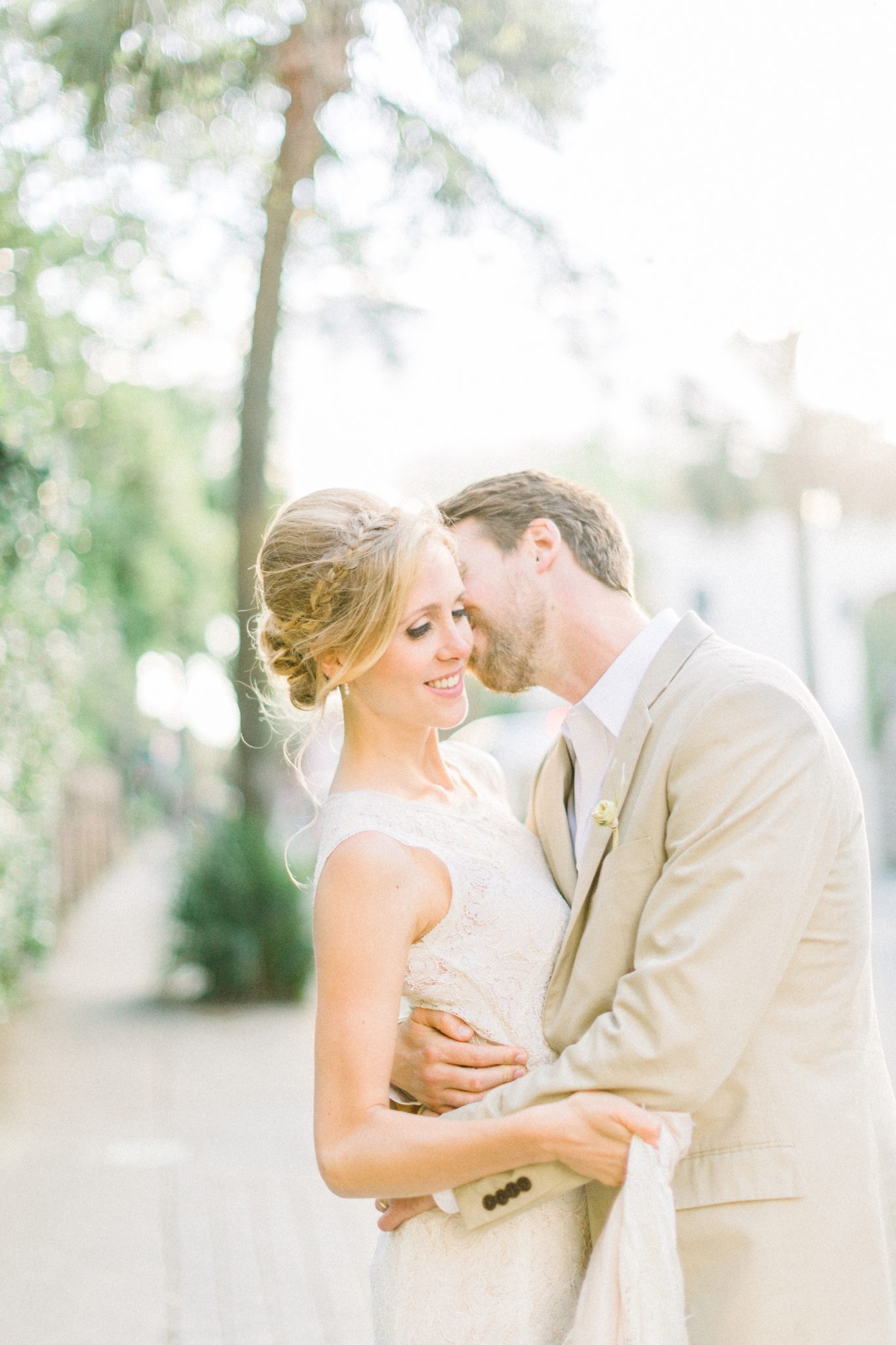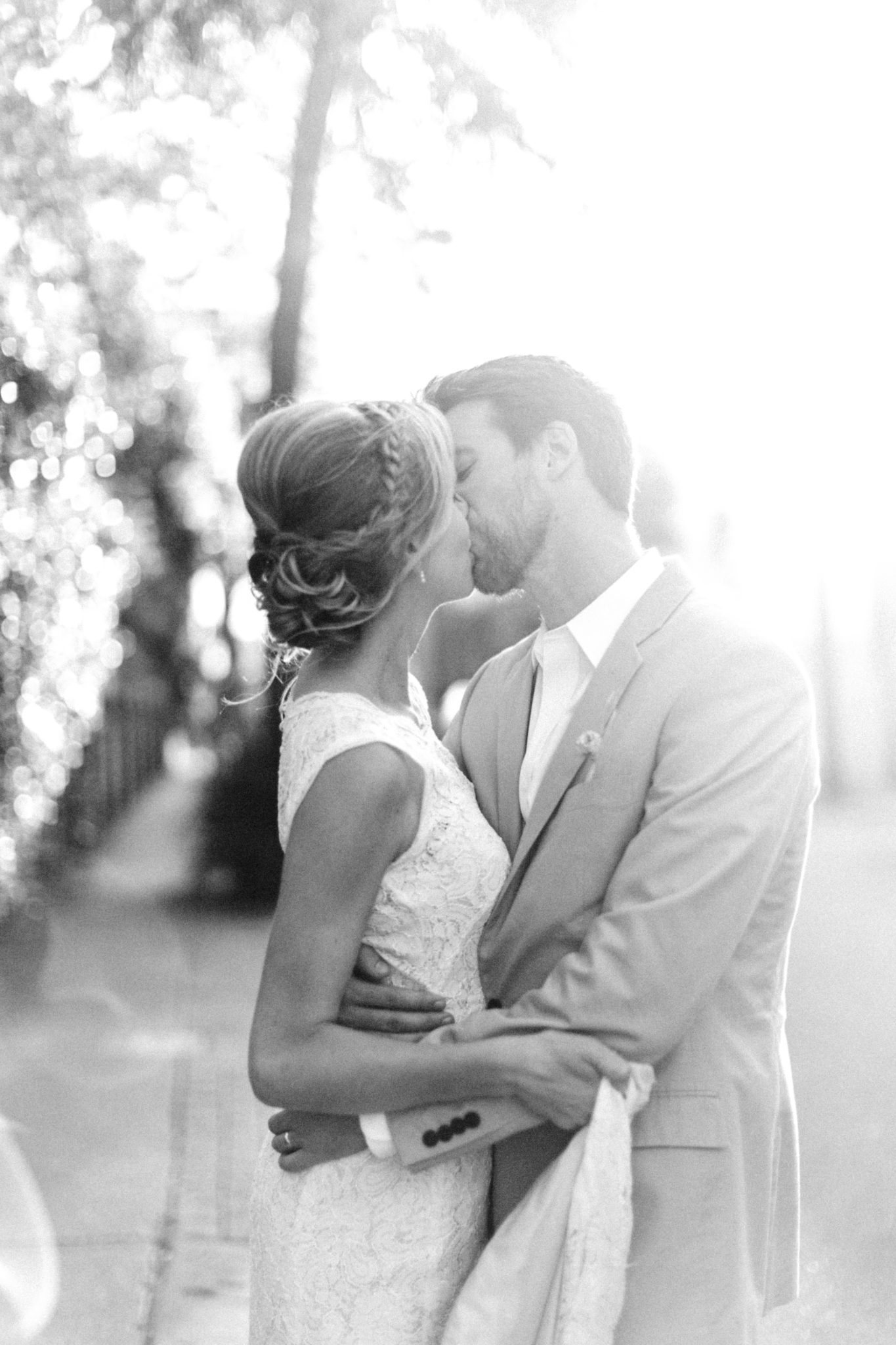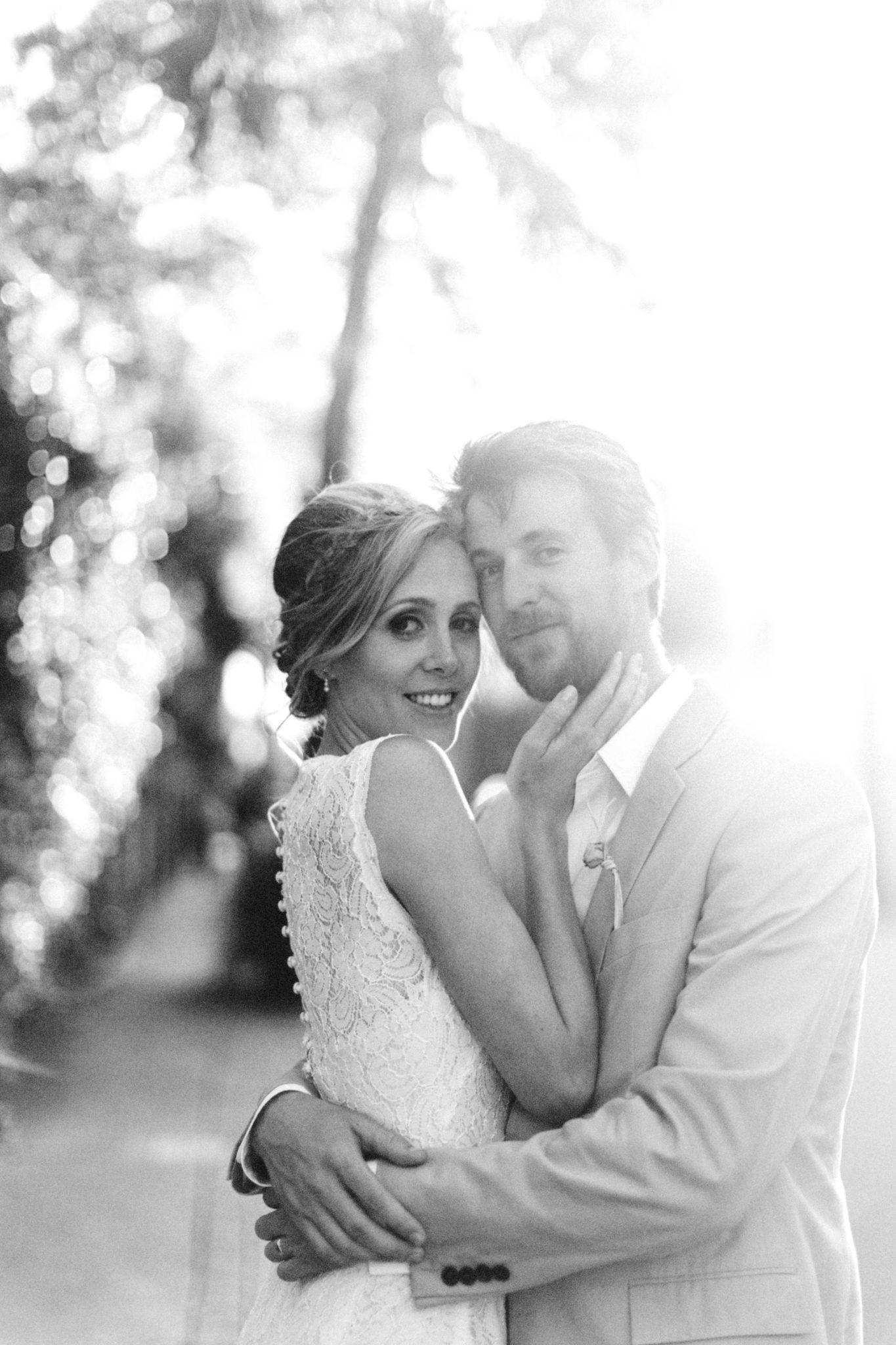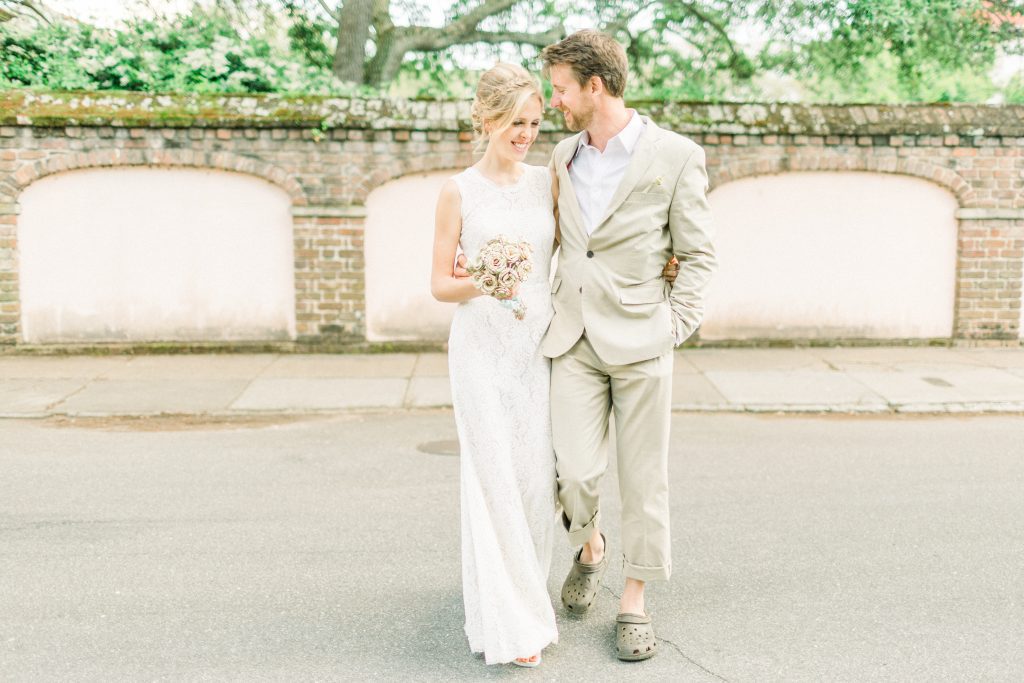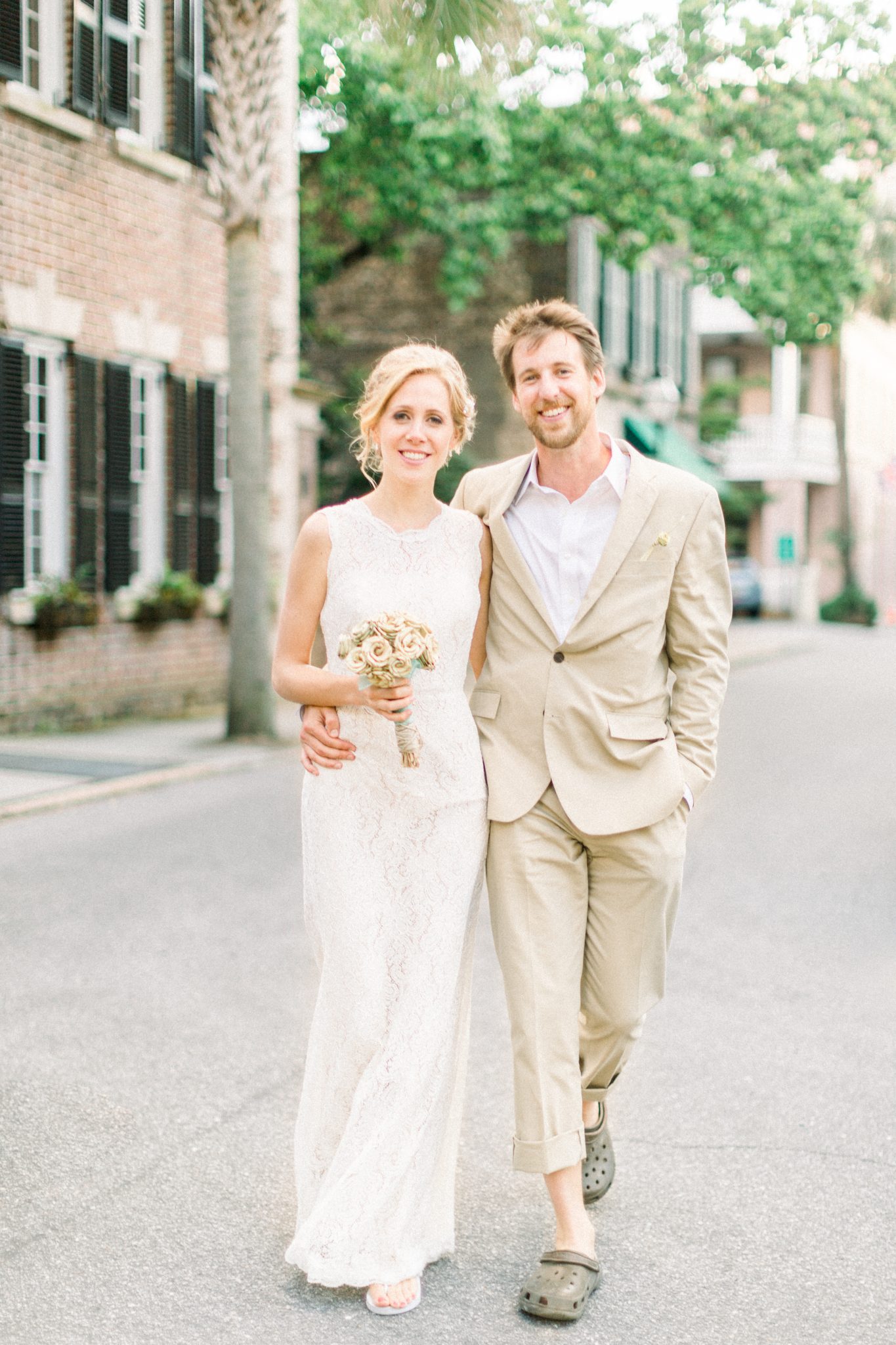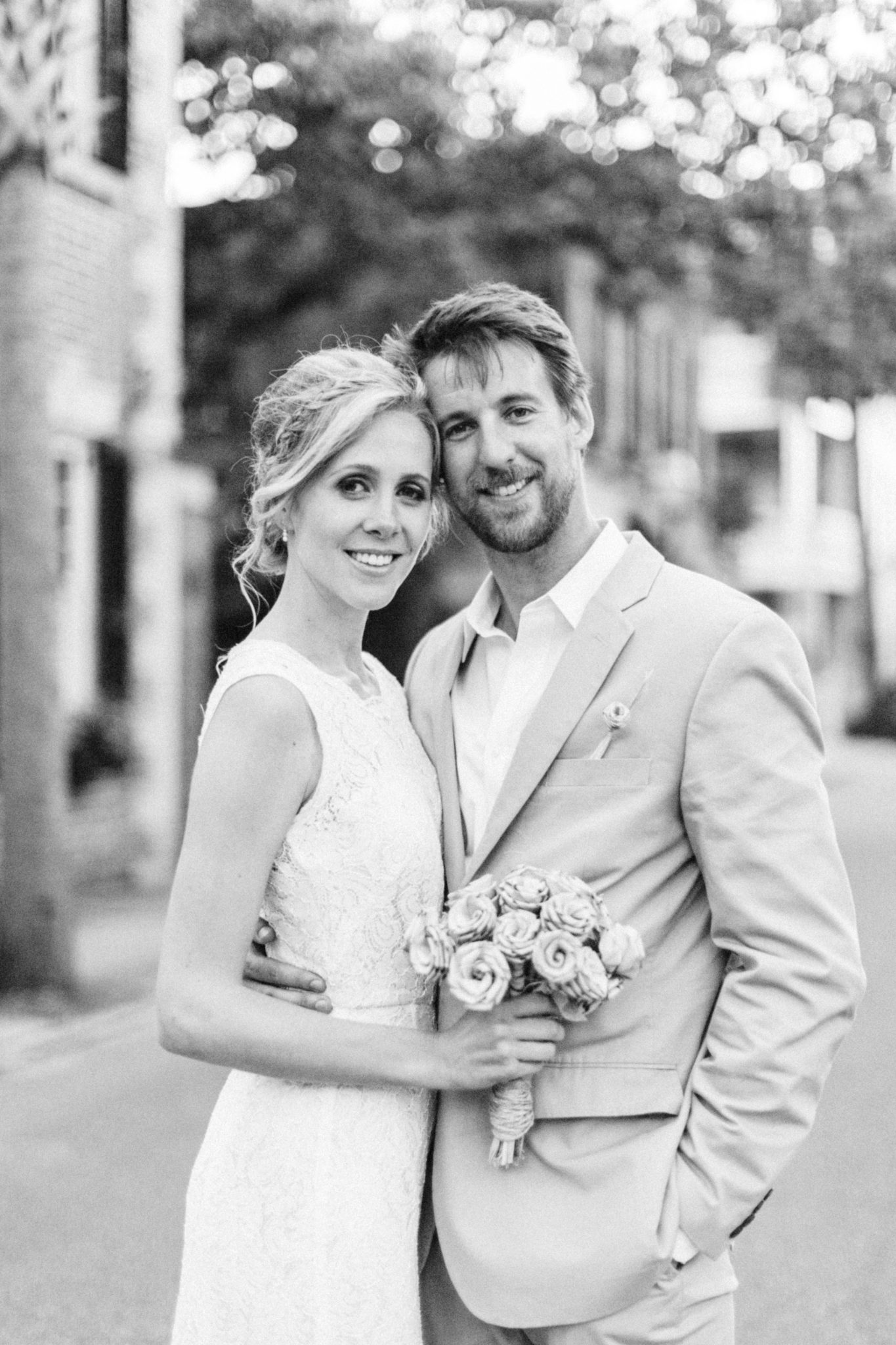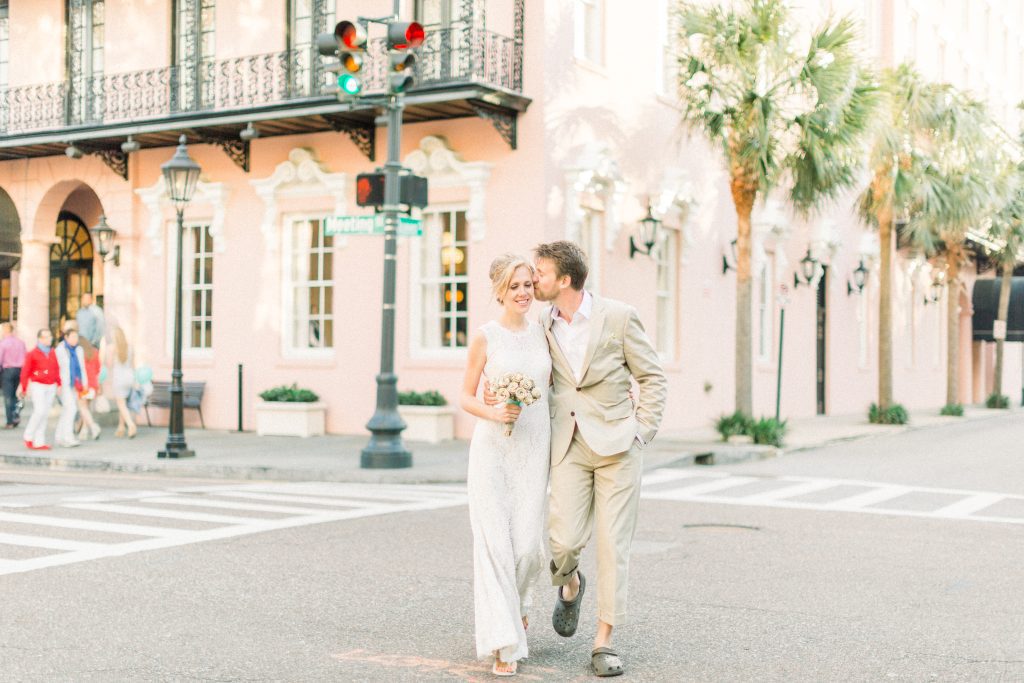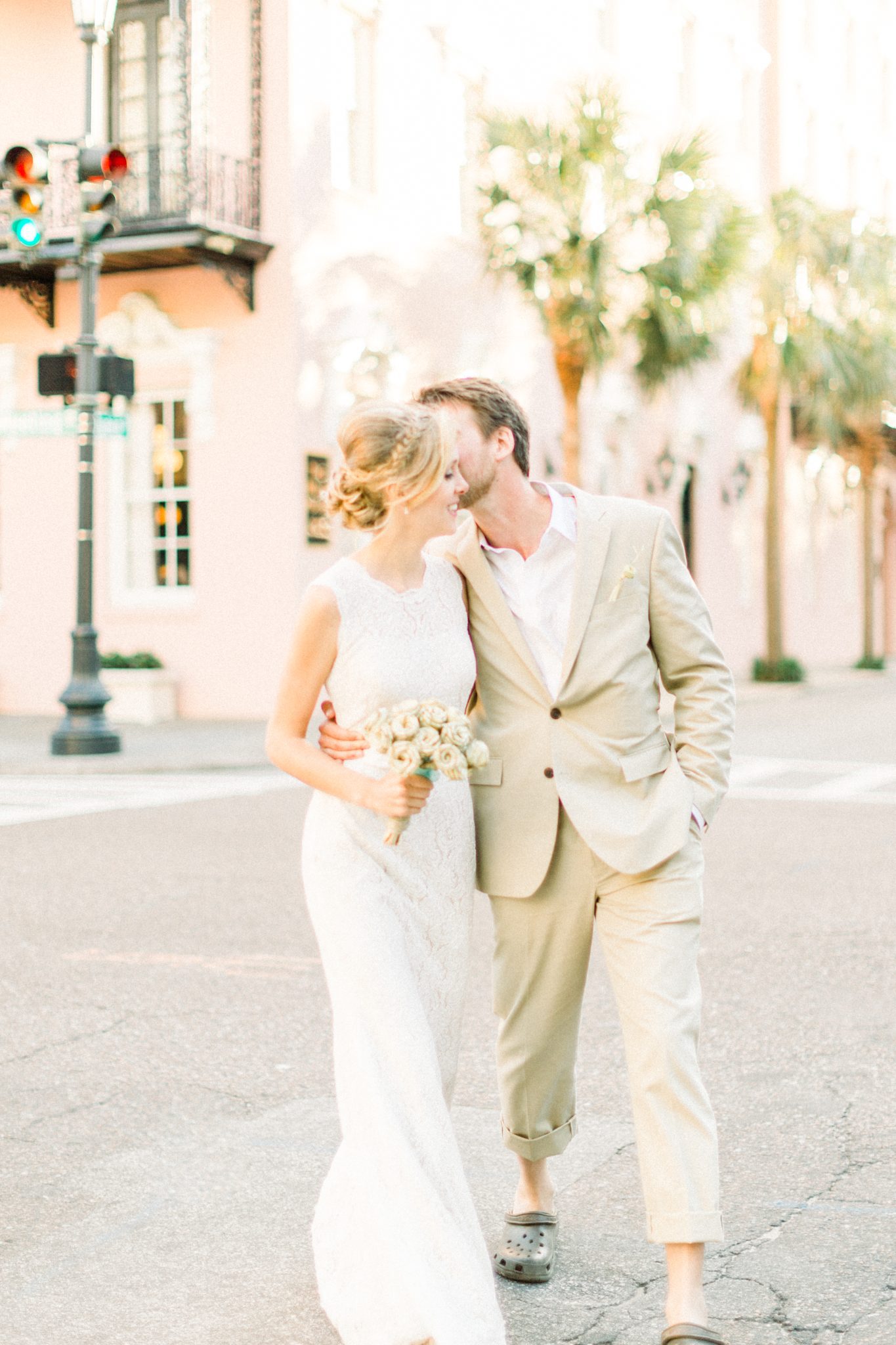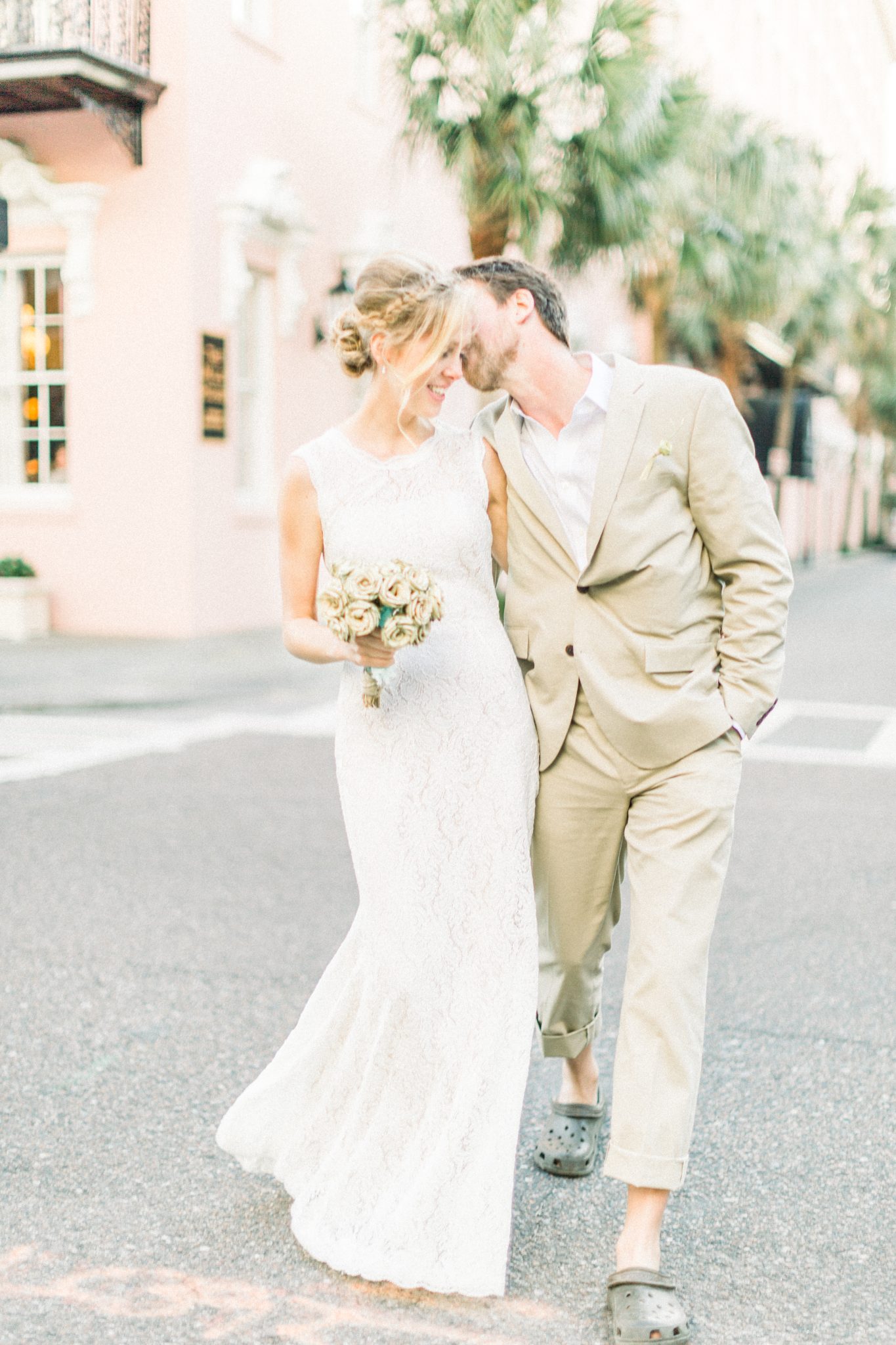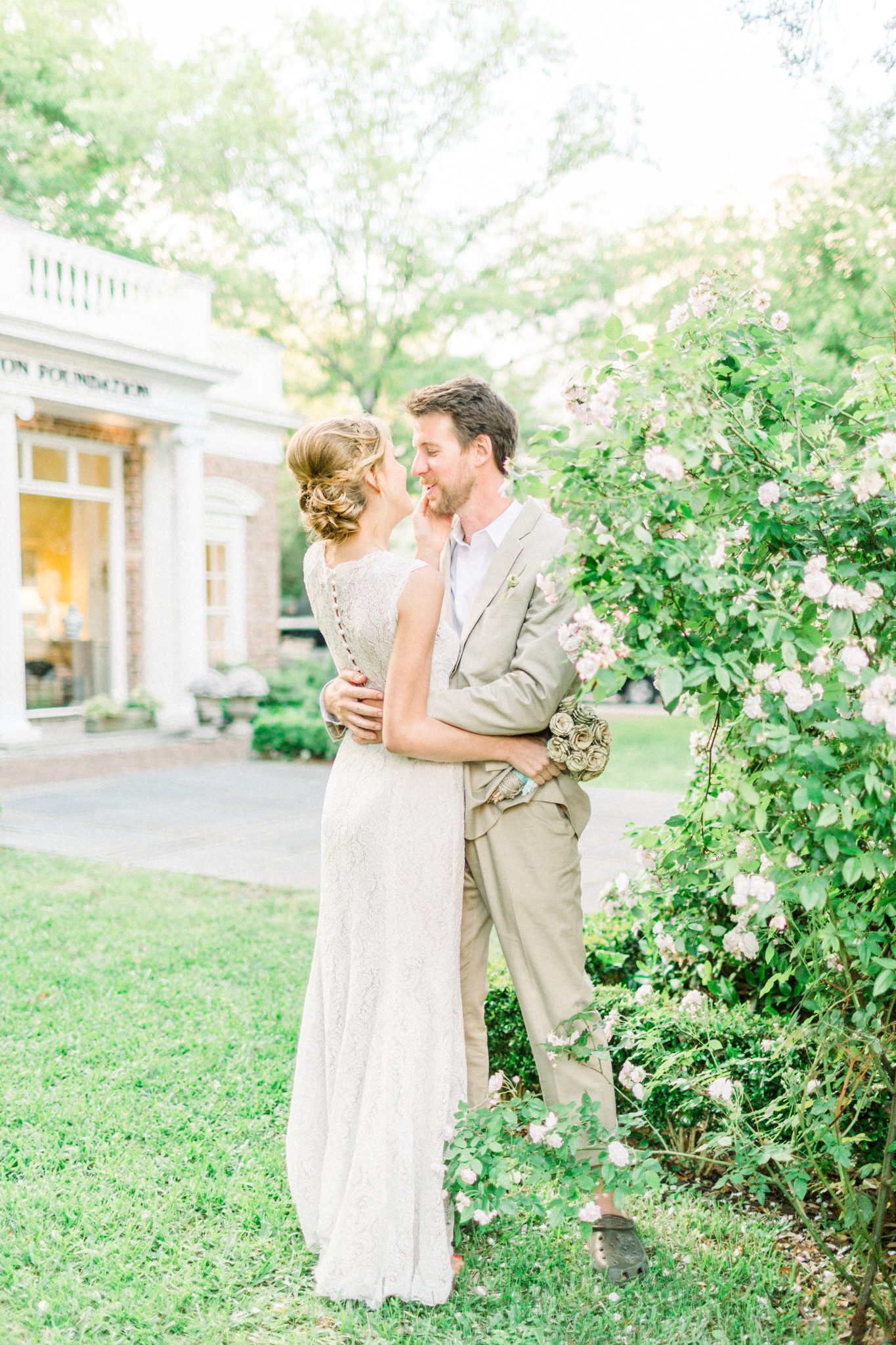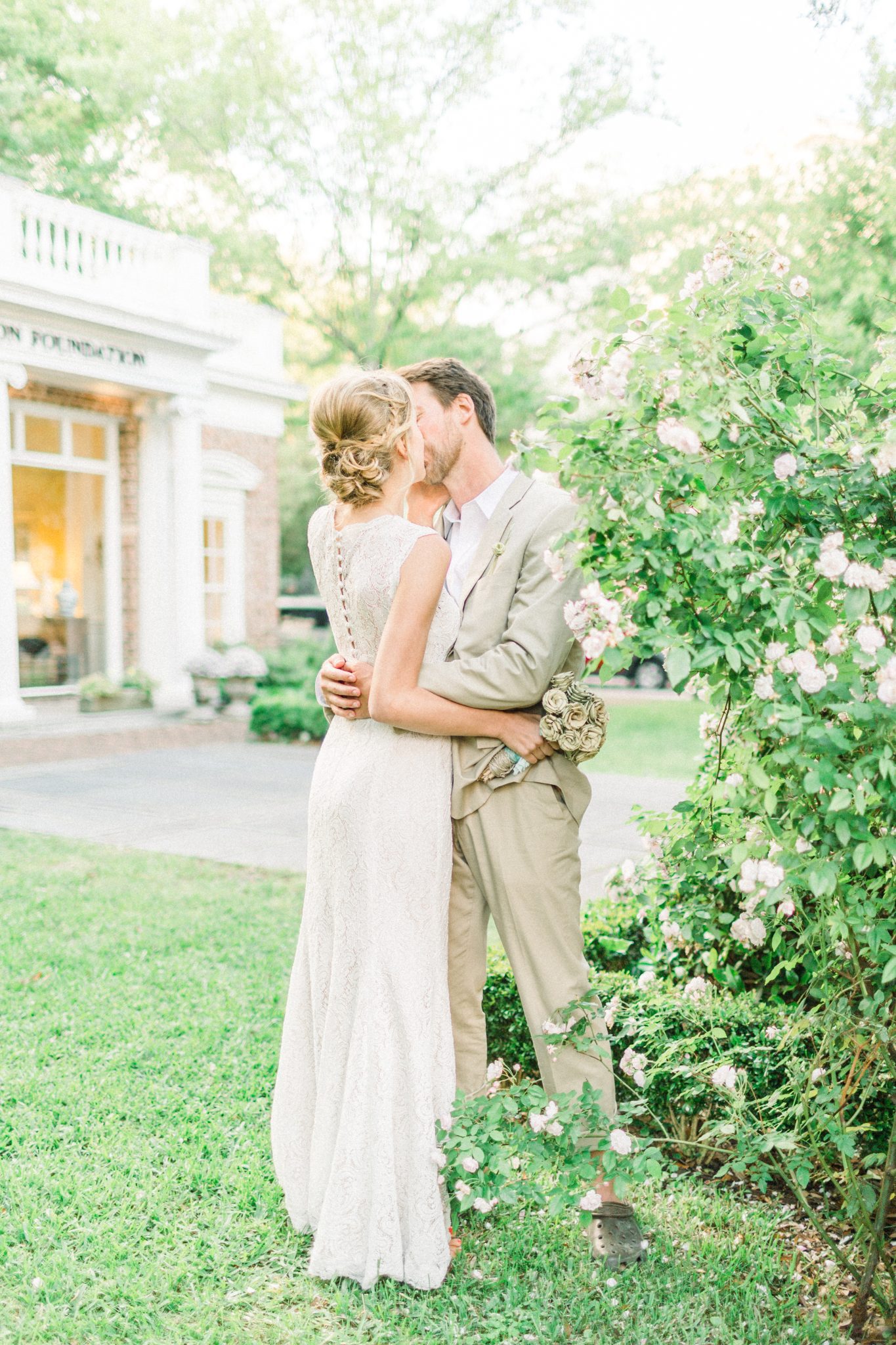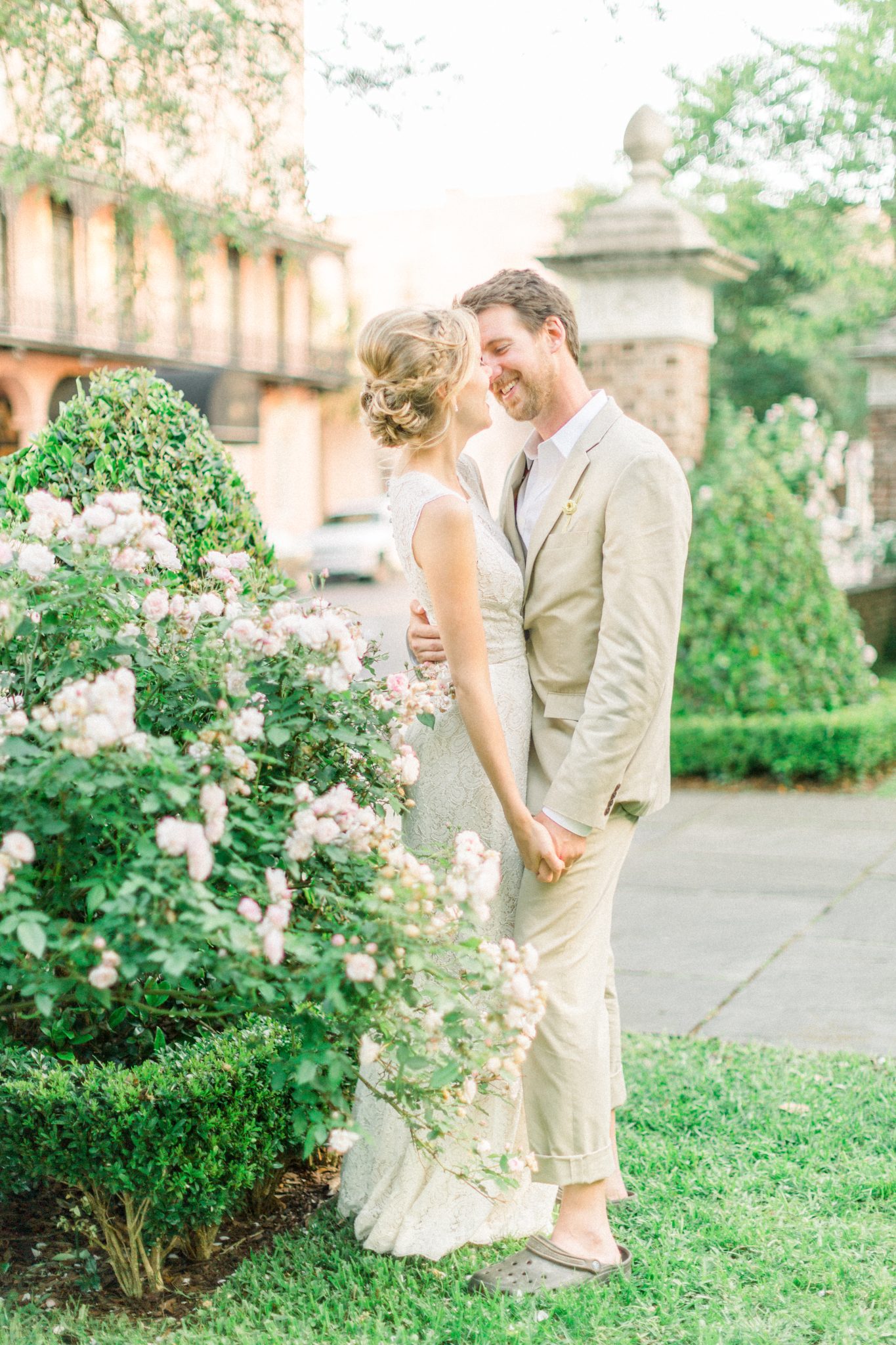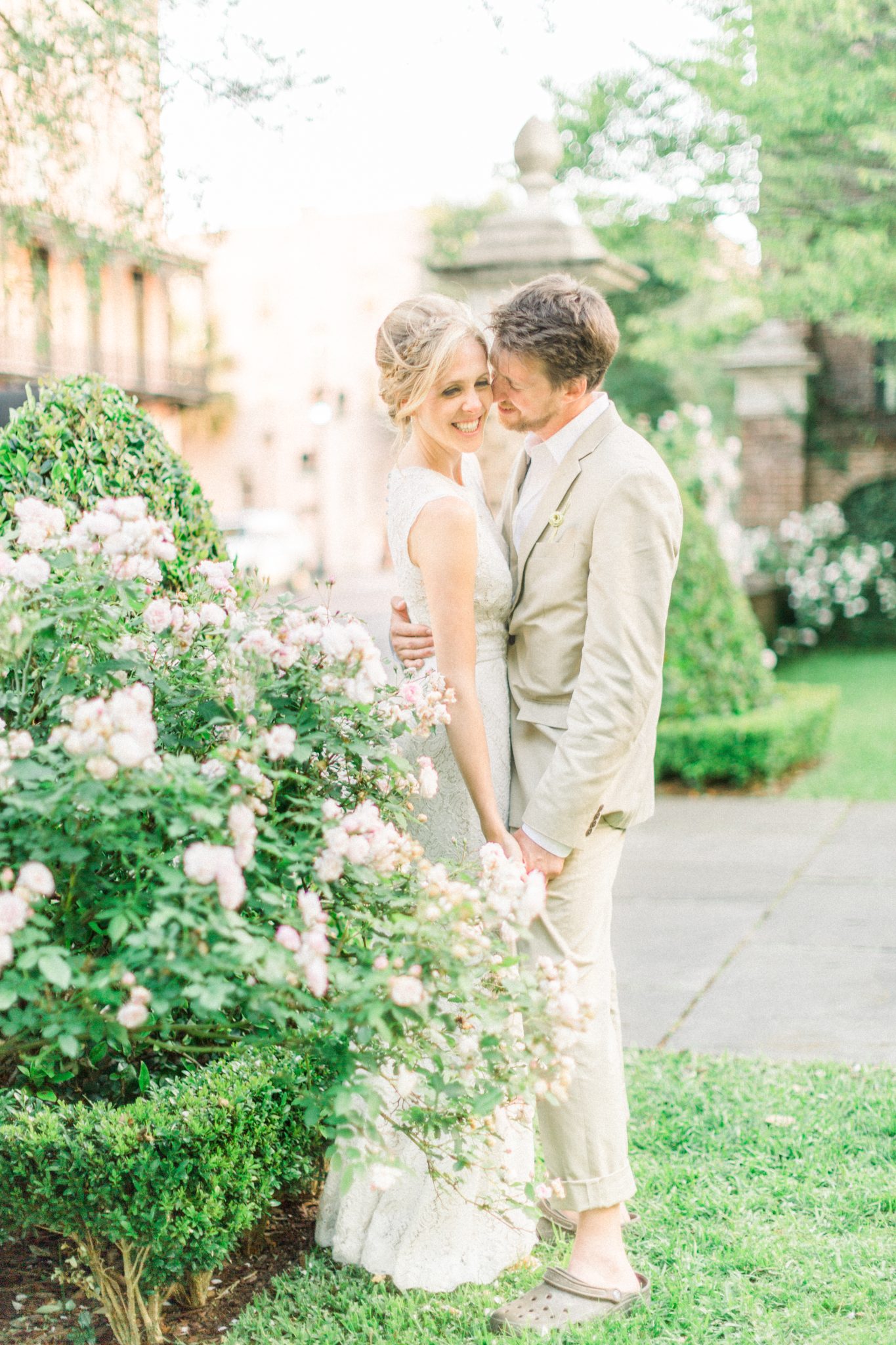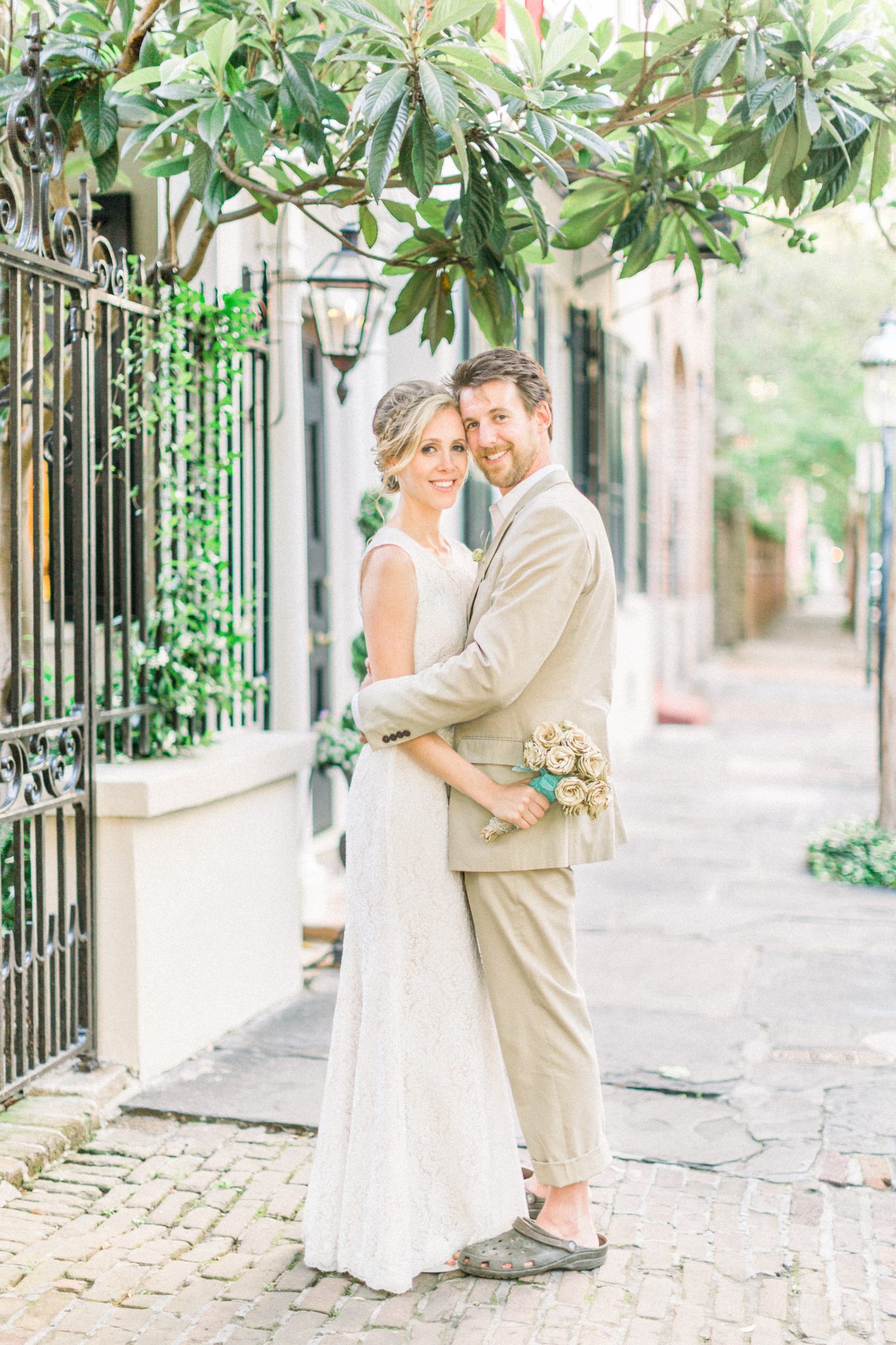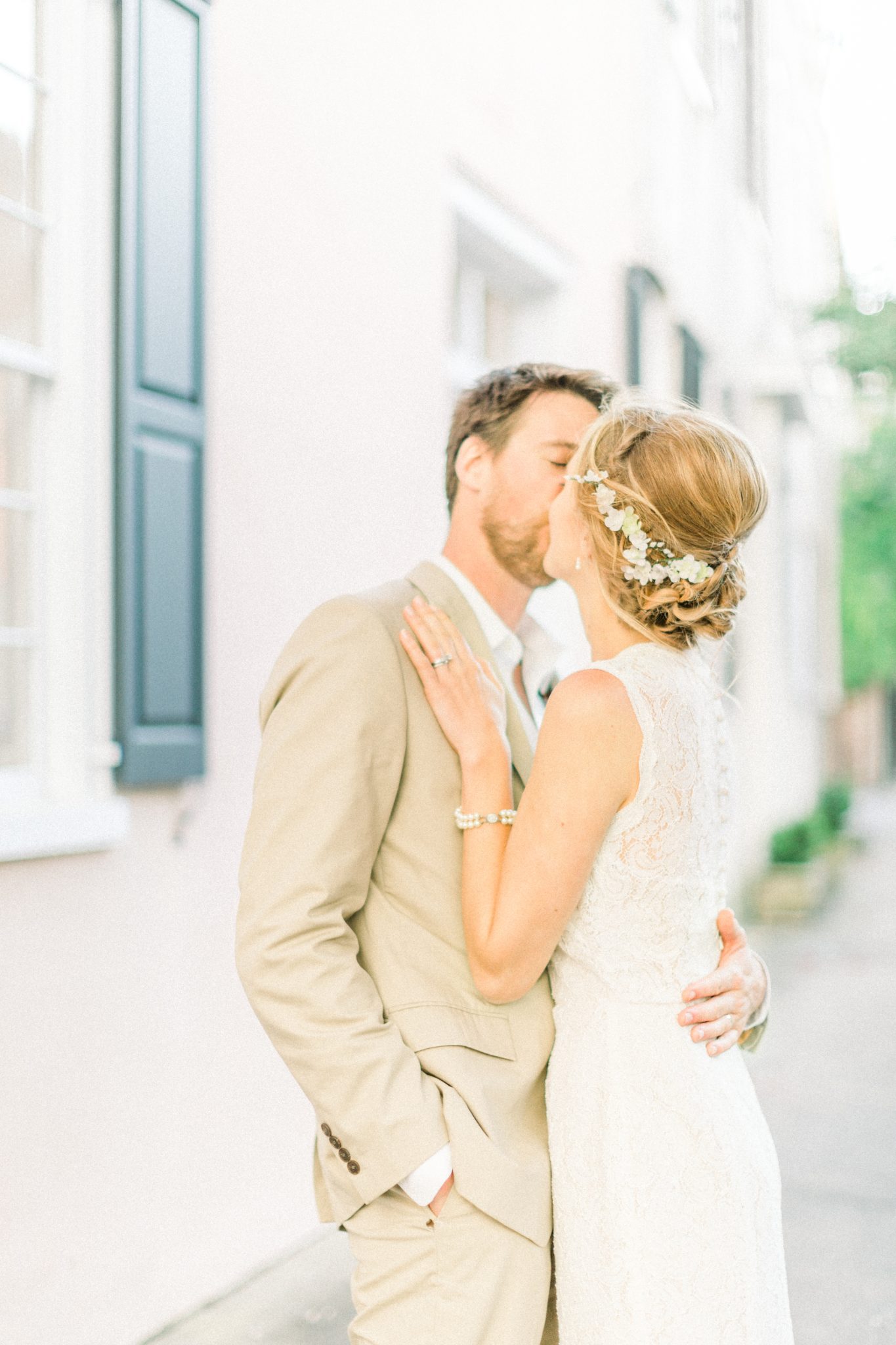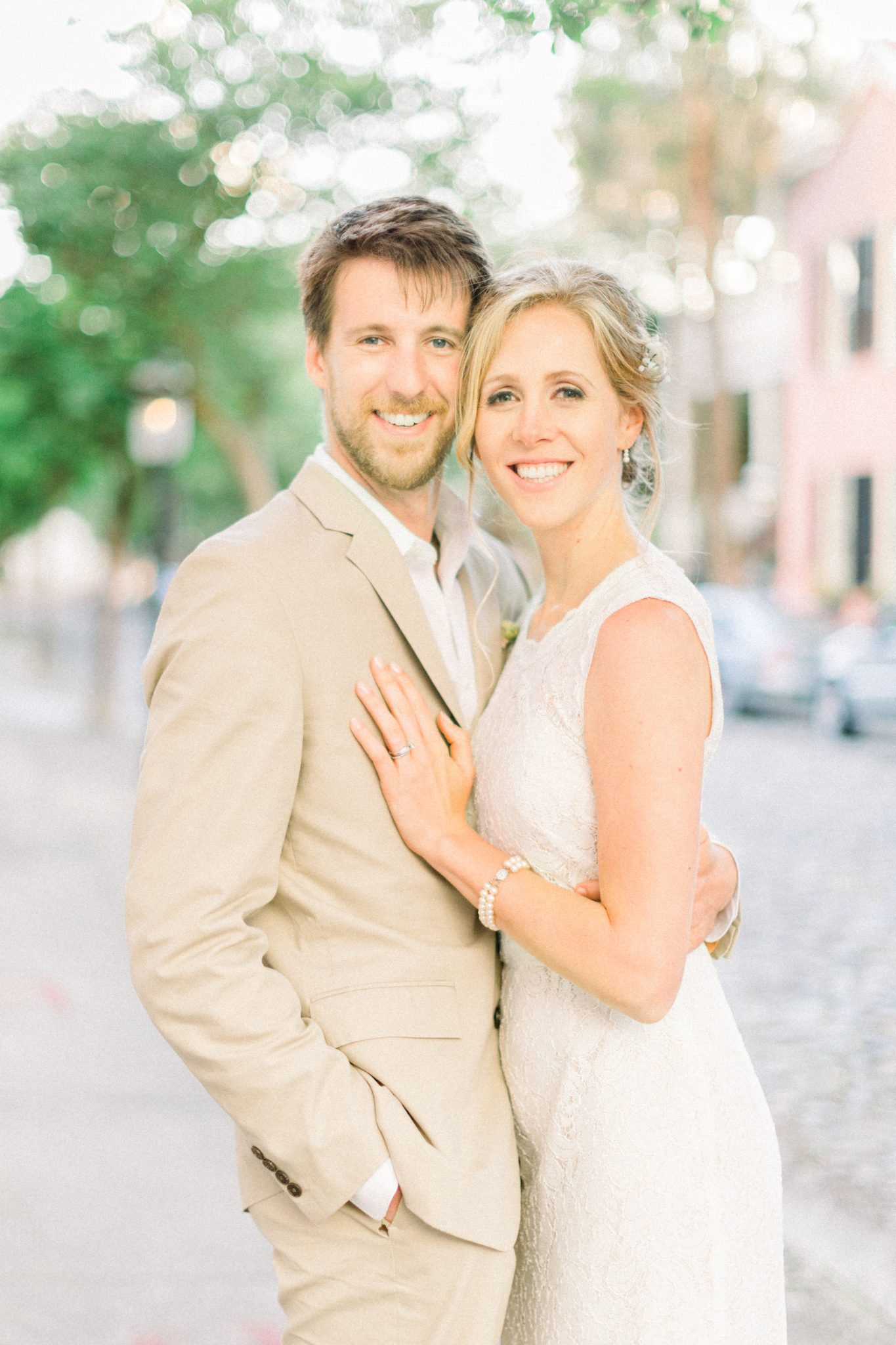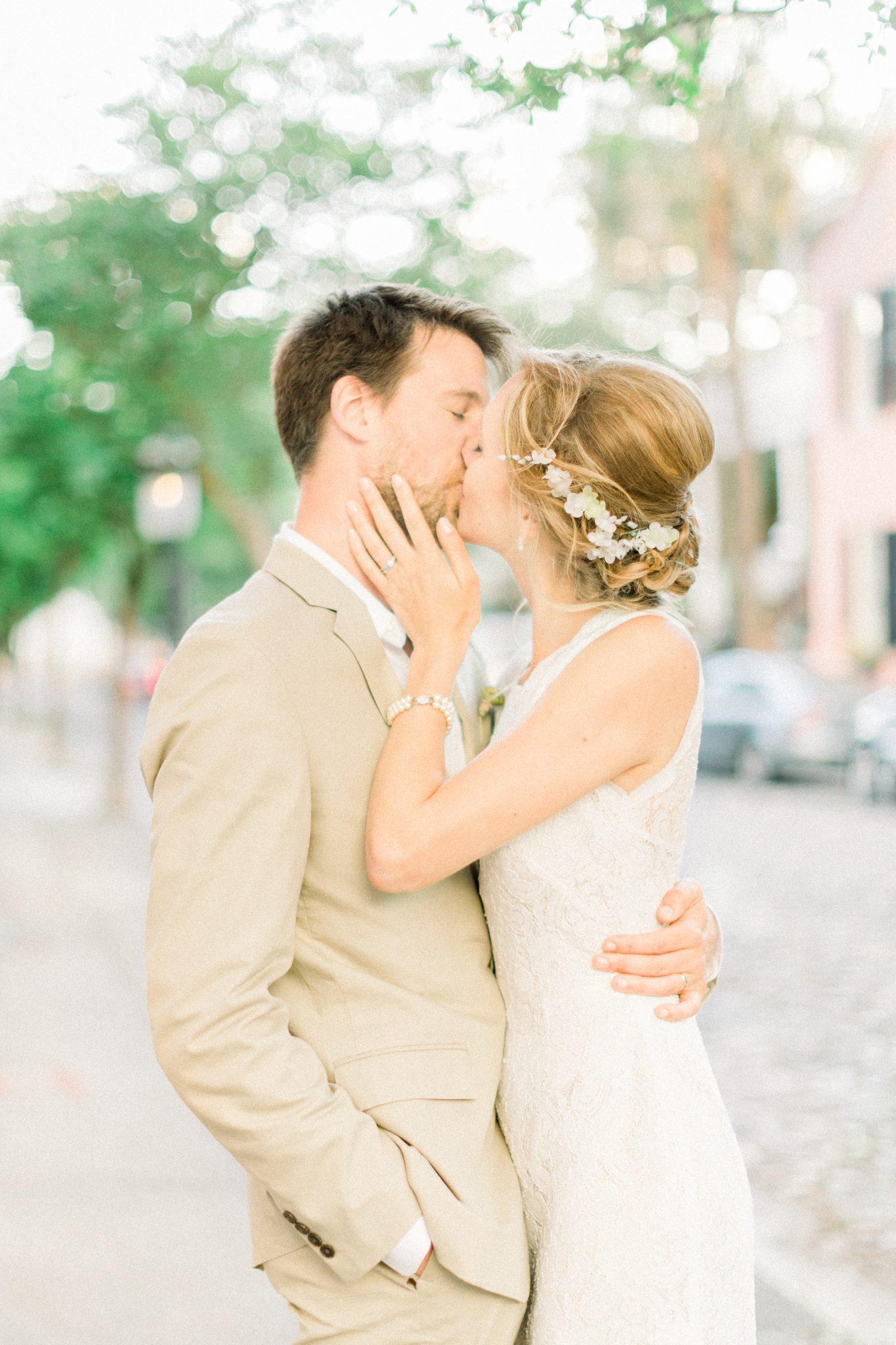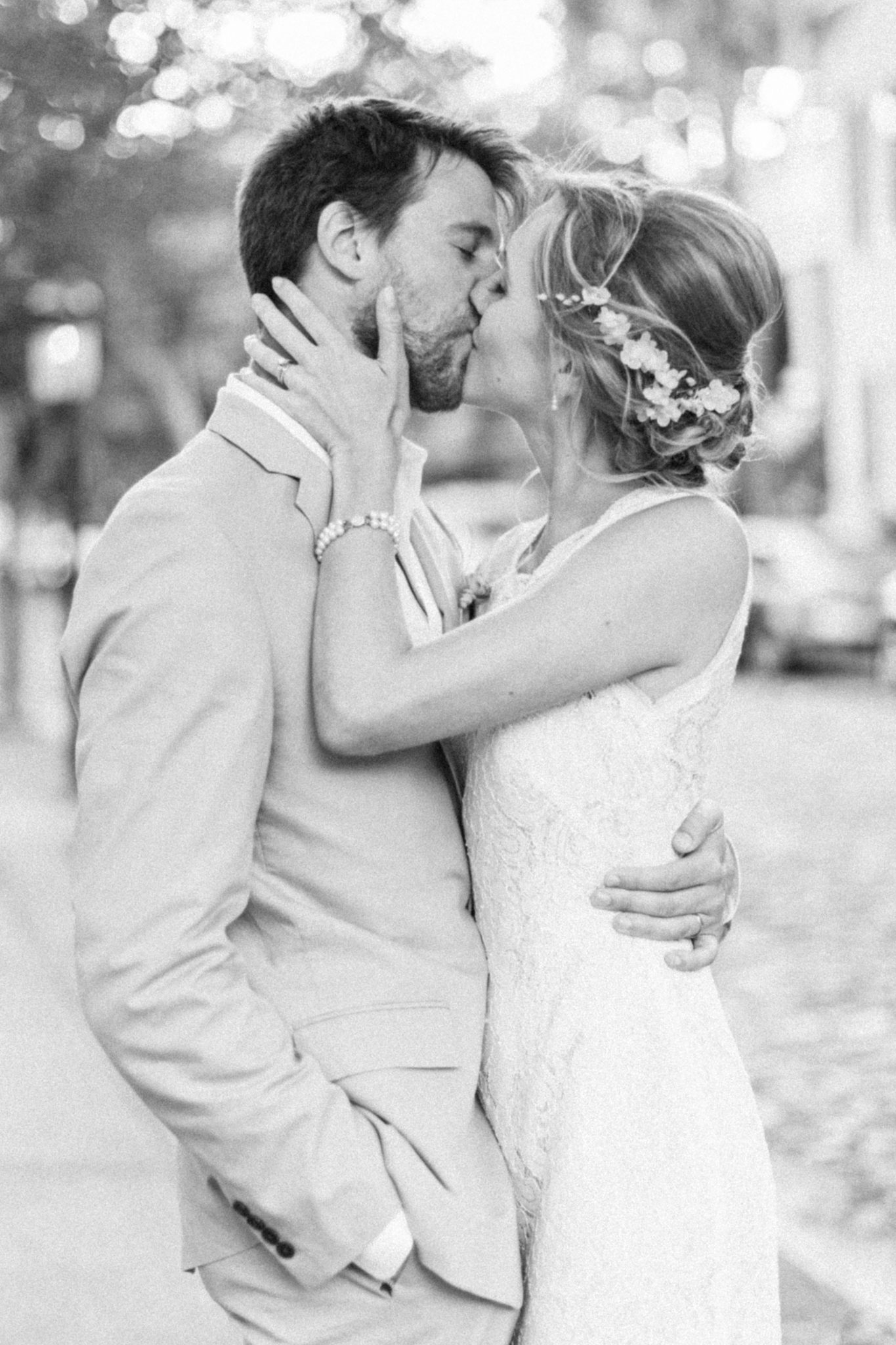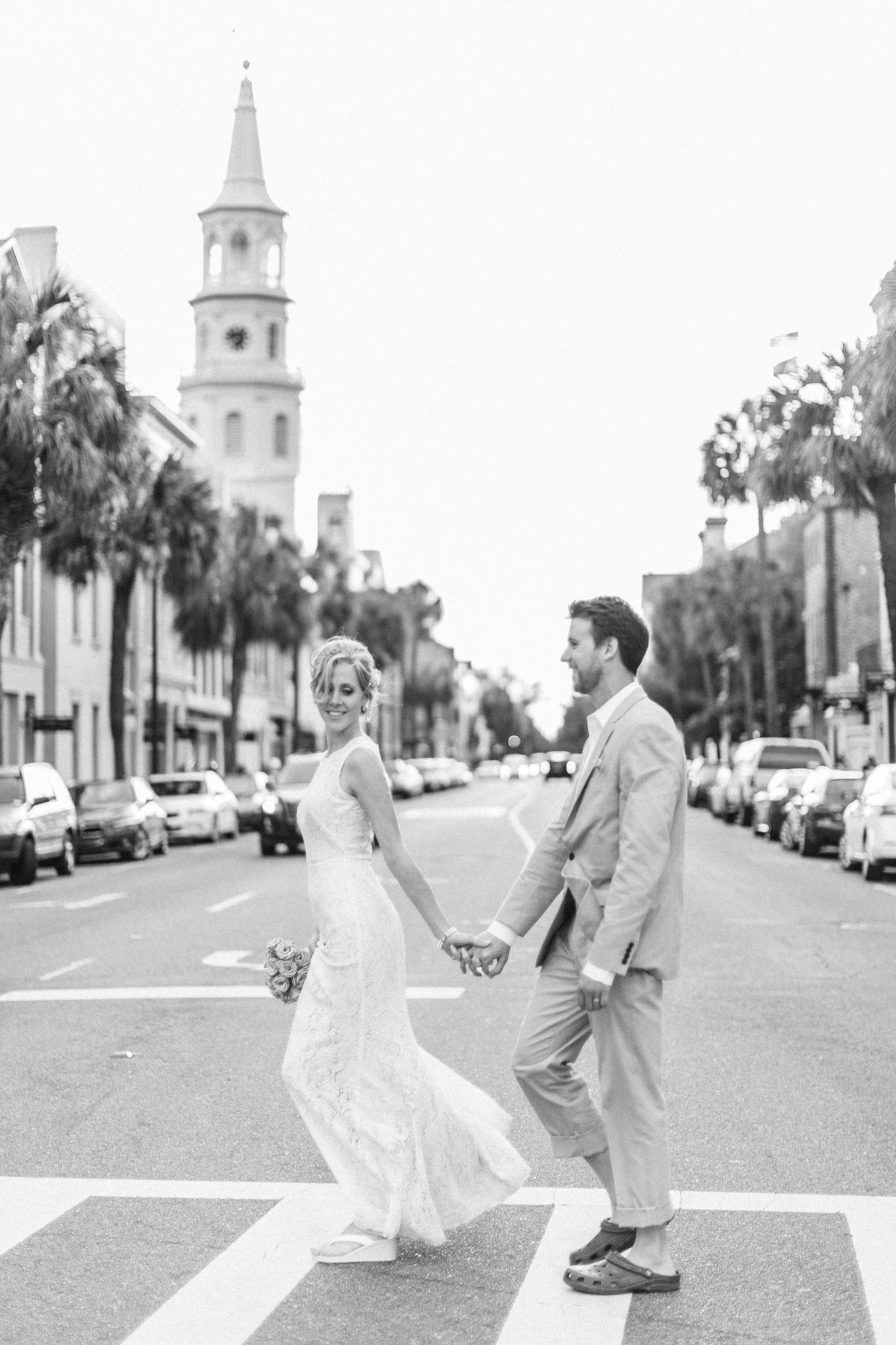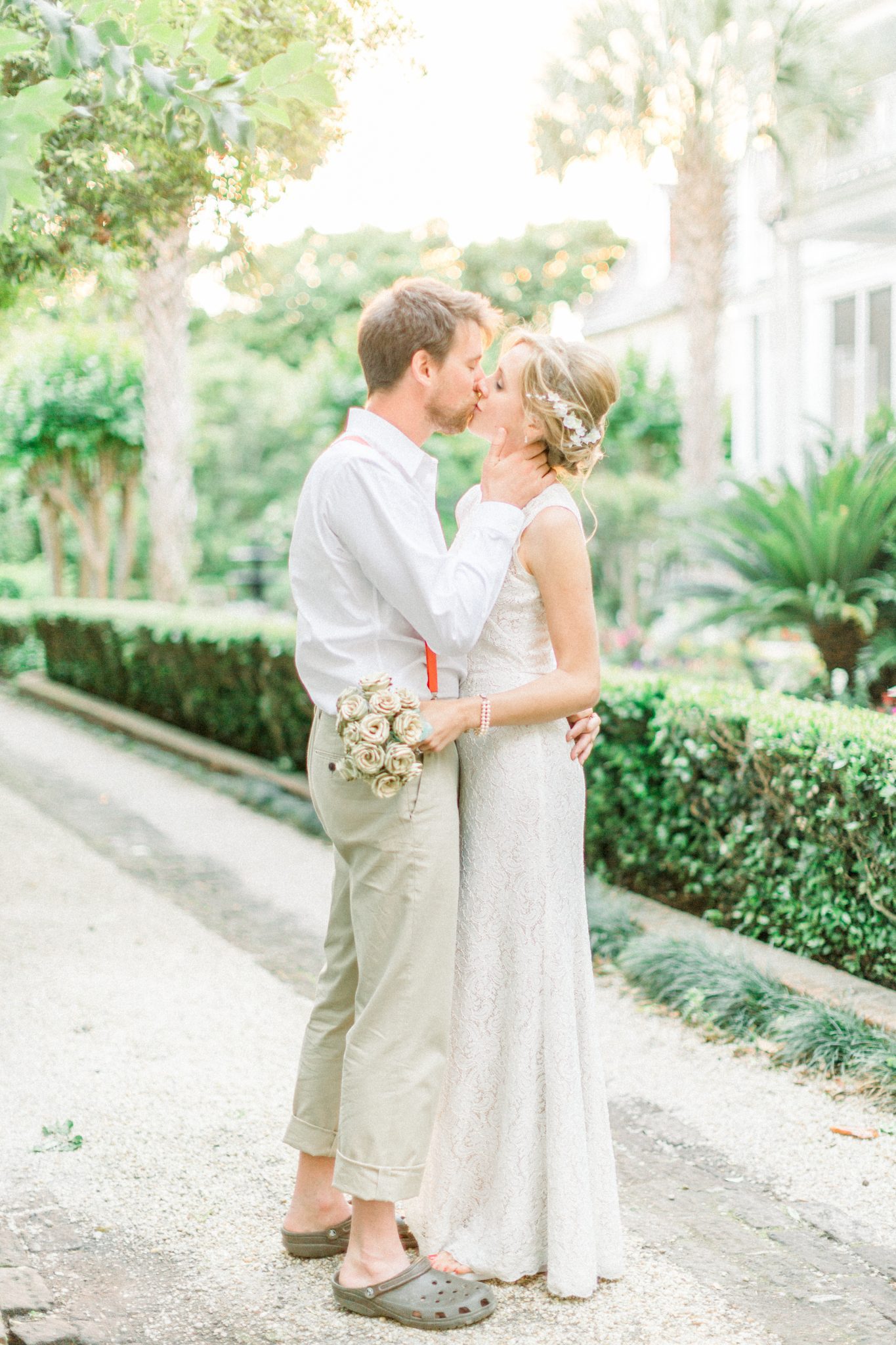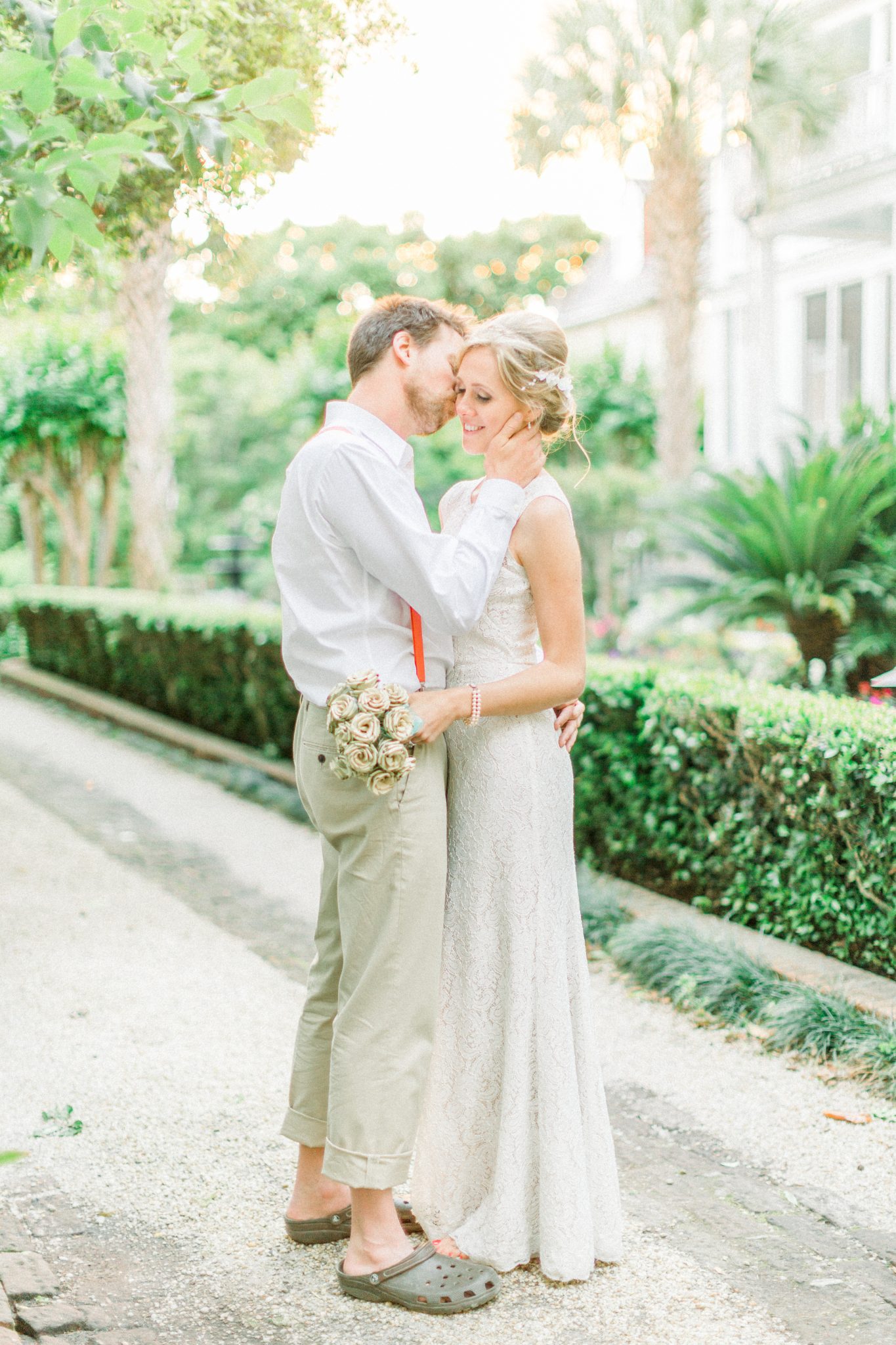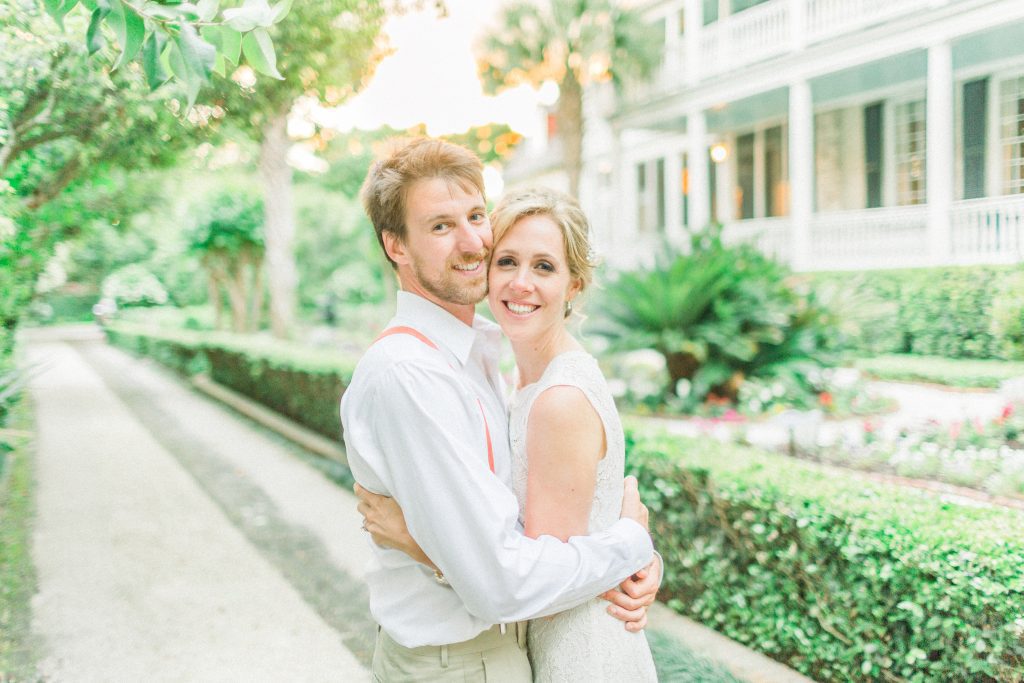 Venue: James Island County Park
Wedding Dress: Watters
Bridesmaids: JCrew
Flowers: Sweetgrass Bouquets
Hair&Makeup: Lashes and Lace Charleston